Employee privacy has high priority — but there are limits with work devices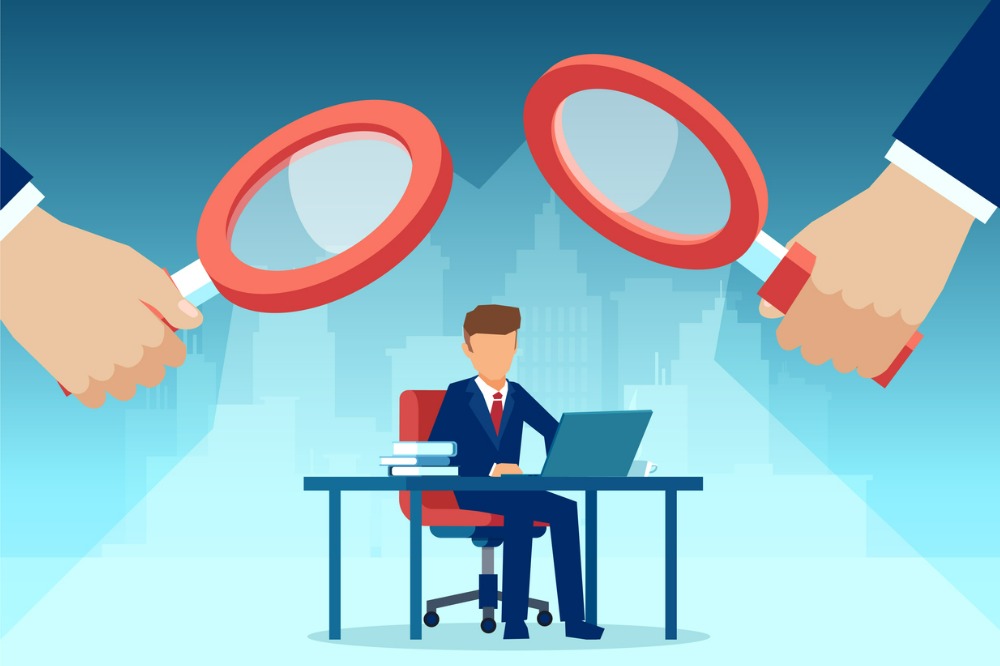 Who owns your laptop? Who owns your cellphone?
It's pretty common for employees to have electronic devices supplied by their employer. Although it's the employee using the device, it's still the employer's property and they can have policies dictating how that property is used.
This week, the federal government instituted a ban on the use of social media platform TikTok on government-issued mobile phones. It cited security concerns over the data collected by the Chinese-owned platform and the potential risk of sensitive information being exposed.
I don't know whether this was a factor in the decision, but TikTok and other social media could also be seen by management as a distraction if employees use them on their work devices. But if they draw a line on equipment use, are they allowed to keep tabs on what employees are doing on the equipment?
Last year, a survey found that 35 per cent of Canadian employees say that their employer is using at least one employee monitoring tool, but only 37 per cent of those were trained on it or signed consent agreements.
Using company equipment for non-work purposes
In a decision a couple of decades ago, the Ontario Court of Appeal upheld the dismissal of a worker who used his employer's equipment, space, and time to work on his own business. Interestingly, the worker had sold his business to the employer, which then hired him as an employee. The employment agreement included a stipulation that the worker would devote his full time and attention to his duties as an employee. When the worker failed to do so, it was a breach of his duty of loyalty and good faith, said the court.
It makes sense that in such cases, performing work for another company on company time and with company equipment is a serious breach of the employment contract. The same applies to employees using equipment for things like accessing online pornography or playing games on company time. But employers should be careful in how they find out something like that is happening.
Most employers probably monitor employee emails and internet use, while some may go as far as using programs that track keystrokes. Whether the monitoring is appropriate can come down to the employee's reasonable expectation of privacy is.
Reasonable expectation of privacy
The Alberta Court of Queen's Bench about 20 years ago found that employees have no reasonable expectation of privacy with respect to emails sent on an employer's computer, regardless of whether the employer has a policy that addresses it. A few years later, that province's Court of Appeal determined that employers were entitled to restrict the use of their equipment in clear and consistently-enforced policies, and to monitor employee use of that equipment to ensure compliance.
The above cases came after another Alberta case in 1998 dealing with child pornography and privacy, in which the court found that email should have a reasonable expectation of privacy under the Canadian Charter of Rights and Freedoms. On year later, the BC Supreme Court took a similar approach in finding that an employee had a reasonable expectation of privacy over personal files on a work computer.
In 2004, the Federal Court established a four-step approach to assessing the reasonableness of monitoring emails: the monitoring is necessary to meet a specific need; it's likely to be effective in meeting that need; the loss of employee privacy is proportional to the benefit gained; and there is no alternate and less-invasive way to meet the same objective.
Some governments have been paying attention to concerns over the monitoring of employees. The Ontario government recently passed the Working for Workers Act, 2022, which requires all employers with 25 or more employees to implement a written policy on electronic monitoring of employees. The policy must state whether or not employees are being electronically monitored and, if so, for what purposes. Such monitoring includes email monitoring, video surveillance in public areas, internet use monitoring, telephone recording equipment, keystroke tracking, GPS monitoring in company vehicles, biometric technology, and key-card monitoring.
The federal government may be getting in on the act. Last year, a consultation process was launched with the intention of building a framework to protect employees working from home from digital surveillance that may be unlawful – which could help with what one expert calls "a patchwork of rules" around the surveillance of employees.
Technology is getting more and more advanced, employees are using more devices at work, and employers are getting more options to keep tabs on them. But employee privacy is often given high priority in employment law, so employers should be careful of crossing the line.