Specialty drugs for chronic conditions continue to have big impact on insurance plan spending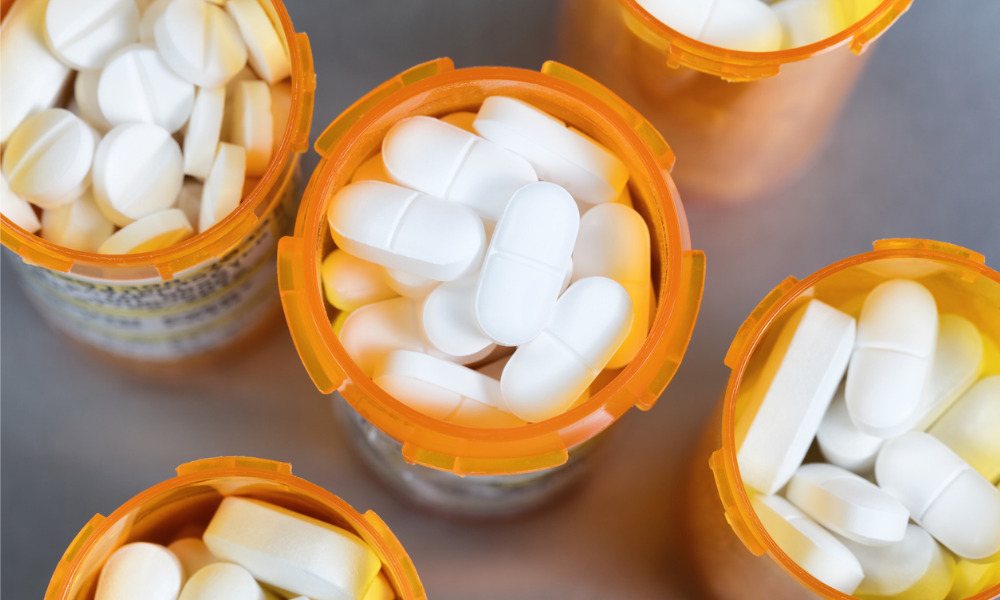 While fewer Canadians submitted prescription drug claims in 2021, there was a noticeable increase in the number of claims for mental health-related medications during the second year of the pandemic.
That's according to the latest Drug Data Trends and National Benchmarking Report from TELUS Health.
In 2021, an increase in the use of therapeutic drugs included treatment for neurodivergent conditions such as depression and attention deficit hyperactivity disorder (ADHD), which rose to fourth position (out of 10) and sixth position, respectively.
Five years ago, medications like Vyvanse and Concerta used to treat disorders such as ADHD and narcolepsy, ranked 10th, while in 2021, these medications surpassed cancer medications to rank fourth.
In 2020, health claims for drugs used to treat depression increased by 10 per cent for adults and 22 per cent for dependants in 2020 in Canada, according to TELUS.
And more than half (53 per cent) of workers believe their work is suffering because of poor mental health, according to another report.
Specialty medications for chronic conditions
Specialty drugs continue to make a bigger impact on overall utilization trends than traditional drugs, says TELUS.
Two per cent of all claimants submitted eligible amounts totalling more than $10,000 in 2021, and this small proportion of claimants accounted for 40 per cent of the total eligible amount for all claimants.
Thirty-five per cent of Canadians have been diagnosed with chronic disorders, and many of them are reluctant to seek help amid the COVD-19 pandemic, according to a separate report.
The top three specialty medications include those for rheumatoid arthritis, psoriasis, and cancer, finds the TELUS report.
Assuming current trends continue, TELUS Health forecasts that by the end of 2026, specialty drugs will account for almost half of the average eligible amount per certificate (insured person and dependants).
On the cost-savings front, the impact of biosimilar biologic drugs ispromising, based on evidence so far in B.C., says the report. Private drug plans in that province saw the share of lower-cost biosimilar drugs climb from seven per cent of the eligible amount for biologics in January 2019 to 65 per cent by the end of 2021.
Delays with pandemic
The COVID-19 pandemic, of course, has meant delayed diagnosis and surgeries, while also impacting the ability to secure new prescriptions.
As a result, the antibiotics/anti-infectives category continued to be the top category by number of claimants, but the share of claimants dropped significantly both in 2020 and 2021, says the report.
Overall, 56.3 per cent of insureds made a claim in 2021, compared to 62.4 per cent before the pandemic (in 2019).
"The number of claims for antibiotics and anti-infectives in 2021 [was] impacted by the pandemic. Postponed surgeries, fewer appointments with prescribers, including dentists, and public health measures, such as wearing masks, led to lower rates of infection," says Caroline Le Pottier, consultant pharmacist at TELUS Health.
"This backlog in diagnoses and treatments will likely have a spillover effect for years to come, especially since patients claimed to have avoided seeking medical care for various serious conditions through the pandemic."
An Alberta employer didn't have to accommodate a worker to the point of undue hardship until the worker provided sufficient medical information, the Alberta Human Rights Tribunal has ruled.