'We've given pretty much carte blanche to employees to figure out what works for them, what works for their clients'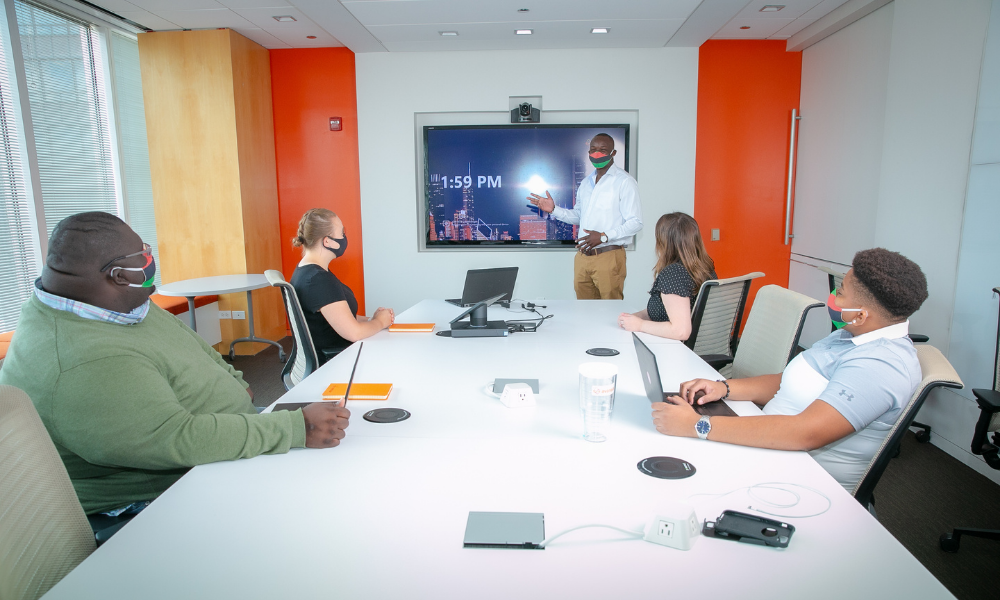 Shortened workweeks have been in the news lately, with the Ontario Liberals promising a pilot project to analyze the potential for a four-day workweek, and Iceland declaring its recent ventures into the area "a major success."
To that end, consulting company Avanade is offering Canadian employees 100-per-cent flexibility in how they configure their workweek.
A joint venture of Microsoft and Accenture, Avanade has tested its Alternative Work Week (AWW) globally with about 250 workers. Since then, all 800 Canadian employees were offered the program, and 11 per cent opted in at six Canadian offices.
"Avanade realized very soon into the pandemic that if we were going to continue to attract talent and keep them in a world where many of them have never even stepped into our offices, we had to find ways to differentiate ourselves in the market. So, offering a flexible work schedule that worked for individuals was one way to do it… to bring a little bit of balance back into our employees' lives," says Andrea Richardson, Canada HR business lead at Avanade in Toronto.
While technically the pilot is going until the end of January, all indications suggest there's no deadline, she says.
"It's something that we will continue to offer, at least in Canada… because it's working for us."
With a really tough labour market and talk of the "great resignation," employers are looking to offer almost anything that they think will get them an edge in terms of attracting and retaining talent, says Debby Carreau, founder and CEO of Inspired HR & Inspired Workplace in Vancouver.
"I have no doubt in my mind that flexibility is the key retention tool of the future in the workplace. That flexibility means different things to different people --- sometimes it's just being able to step away from the office for a couple of hours to volunteer at your children's school or to go for a run if you're training for a marathon. In other cases, people are used to much more flexibility, especially if they've been working from home for awhile," she says.
"Really, once they've had a taste of that, they really want to be able to continue that."
Nearly three-quarters (73 per cent) of workers said employers will lose out on talent if they don't offer flexible or remote working positions, found one survey, while another survey came out at 54 per cent.
Flexible schedules
Participants in the AWW program can create a flexible work schedule that best balances their private and professional lives. The traditional 40-hour, five-day workweek can be redistributed to any format, such as:
four days at 10 hours per day, with the fifth day off
four days at 10 hours per day, with two afternoons off
four-and-a-half-day weeks, with one afternoon off
nine days out of 10, taking one day off every two weeks
The most popular option is definitely the first day off but this is not about working longer days, it's about working smarter, says Richardson.
"We're trying to encourage our employees to take back control of their calendar," she says. "We really encourage people to set and keep personal boundaries. So, let your team know, let your client know, let everyone know that this is the time period that you have off [and] these are the time periods that you're working."
And people are not restricted to their choice of schedule once they've made one, she says.
"There have been many people that have started the program thinking, 'Yeah, I'm going to take all-day Friday off,' only to realize that it's not actually possible for them. So, they've switched to a half-day off. Or they've realized that maybe one day was not as ideal as another day and so… it's very flexible, we've given pretty much carte blanche to the employees to figure out what works for them, what works for their clients."
As for any concerns that people aren't interacting when they need to, the 11-per-cent uptake means there are no projects where everybody is on an alternative workweek, so it hasn't really been an issue, says Richardson.
The four-day workweek concept has its challenges and must be planned carefully, say experts in talking to Canadian HR Reporter.
Encouraging results
Through the pilot, data analytics were done to keep track of the program's effect on people's work. These looked at how people used their time; for example, how often were they answering emails or how often were they collaborating.
So far, there have been "really great results," says Richardson.
"A big measurement of our productivity and, to be honest, our profitability is our chargeability. So… most of our employees have a 90 per cent chargeability target for the year. So that was a concern --- if people are working in these different hours, is it going to affect their chargeability target? And so the results from the pilot was that there was no difference... that was really important."
In addition, when they looked at the control group versus the group who declined to participate in the first pilot, the attrition rate was roughly two per cent lower. So basically there were a one-per-cent attrition rate for people participating in AWW, while it was three per cent for those not involved, she says.
Job satisfaction was also higher in the participating group, which should help with retention.
"The people that are doing it are committed to it," says Richardson. "People say, 'It would be hard for me to leave because I have this flexibility.'"
Eighty-eight per cent of office workers in Canada would take a four-day work week if it was offered, found a 2019 survey released by Citrix.
Best practices for flexible workplaces
In looking to offer flexible options, it's a great idea to run a pilot first, to get rid of any kinks before the program is rolled out on a wider scale, says Carreau. In the test part, it's about checking on metrics such as productivity, engagement and stress levels.
"It's a lot easier to tweak something in a pilot mode... it's really hard to give someone something and then pull it back and take it away, because it's always going to be a disincentive or negative," she says.
In looking at schedules, the global movement towards a four-day workweek usually doesn't involve a compressed workweek of 10-hour days, says Carreau.
"Most of the people that are piloting that, and having success, are reducing the work hours to between 28 and 35 hours a week…. They're asking [staff] to work for normal days, and getting the work done, so they've actually had to restructure the jobs and how they hold people accountable to make sure they don't lose productivity," she says.
"Not many people, over a long period of time, can sustain high productivity for 10 hours a day. That's a long time for human beings to stay focused."
After experimenting with a four-day work week in a country notorious for overwork, Microsoft Japan said sales per employee rose 40 per cent in 2019.
In addition, from a business productivity and culture standpoint, employers will want to make sure there are core hours, so teams overlap in working together, says Carreau.
"Quite frankly, you can't run any team really well via email alone. You need some synchronous time, so I think that's important."
In 2018, British Columbia company Beelineweb saw some success in deciding to make the shift to four days of work per week – but that initiative has since been discontinued.