Many expect pandemic-related increases to sick leave, group disability costs: Surveys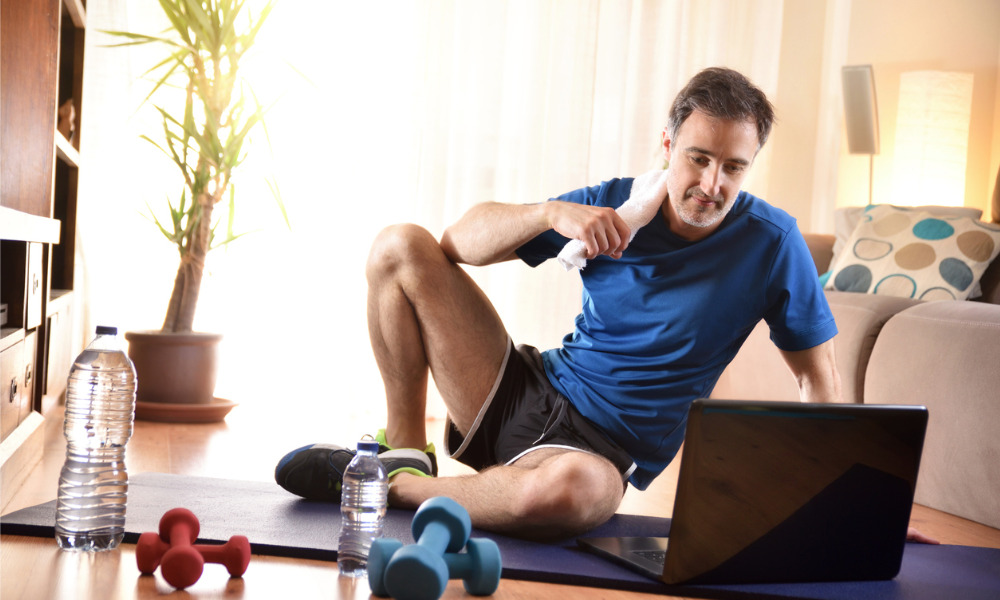 More than half (57 per cent) of Canadian employers believe that COVID-19 will have a moderate to large negative impact on employee wellbeing.
As a result, 45 per cent are offering or expanding access to virtual mental health services, says Willis Towers Watson, and 60 per cent expect mental health services and stress management to be one of their organization's most important benefit priorities over the next six months.
Anxiety and depression levels among Canadians continue to climb, according to the Morneau Shepell Mental Health Index.
In addition, 53 per cent of employers are enhancing wellbeing programs, while 27 per cent plan to make changes to improve health benefits, according to the two surveys from Willis Towers Watson done in March and June.
Other efforts put forth by employers include:
offering new easy-to-implement technology-enabled solutions, such as virtual workouts, to support employees who work from home (70 per cent, with 13 per cent planning or considering doing so)
promoting healthy nutrition and weight management for at-home employees (58 per cent, with 18 per cent are planning or considering adding programs in this area)
using assessments to understand the wellbeing needs of specific cohorts of their employee population (57 per cent, with 16 per cent planning or considering similar segmentation)
recognizing the importance of the manager's role in remaining connected with employees (56 per cent, with 27% planning or considering similar action)
increasing access to telemedicine (34 per cent, with 40 per cent planning or considering doing so).
Most employees are looking for virtual care benefits, according to a recent survey.
Rising costs
Most employers expect some level of pandemic-related increase to sick leave costs (65 per cent) and group disability costs (59 per cent). However, only 37 per cent expect overall health and benefit cost increases, while 31 per cent expect reduced costs due to a decline in access to health care and dental services during the crisis.
"The cost implications of the COVID-19 pandemic cannot yet be fully measured," says Dawn Noordam, senior director for health and benefits, and leader of Benefits Marketplace Canada at Willis Towers Watson.
"However, as organizations are transitioning to the next phase and with ongoing economic uncertainty, we expect that cost management will certainly be a key consideration. Employers will want to review specialty drug use, which typically represents a third of drug plan costs, to identify cost control strategies."
Drug costs have trended up 2.4 per cent over the past year, and the cost of pooling protection to mitigate the risk of high-cost drugs continues to increase, says Willis Towers Watson.
"Similarly, [employers] will be well served to also examine paramedical practitioner coverage, the second biggest health care cost driver, and one that often incurs double-digit annual increases, to ensure it aligns with the health, wellbeing and business objectives of our new work-from-home reality," says Noordam.
A total of 148 employers participated in the June survey, while 223 participated in the March one.