'Most businesses have an attitude that the conditions they are experiencing right now are temporary rather than permanent'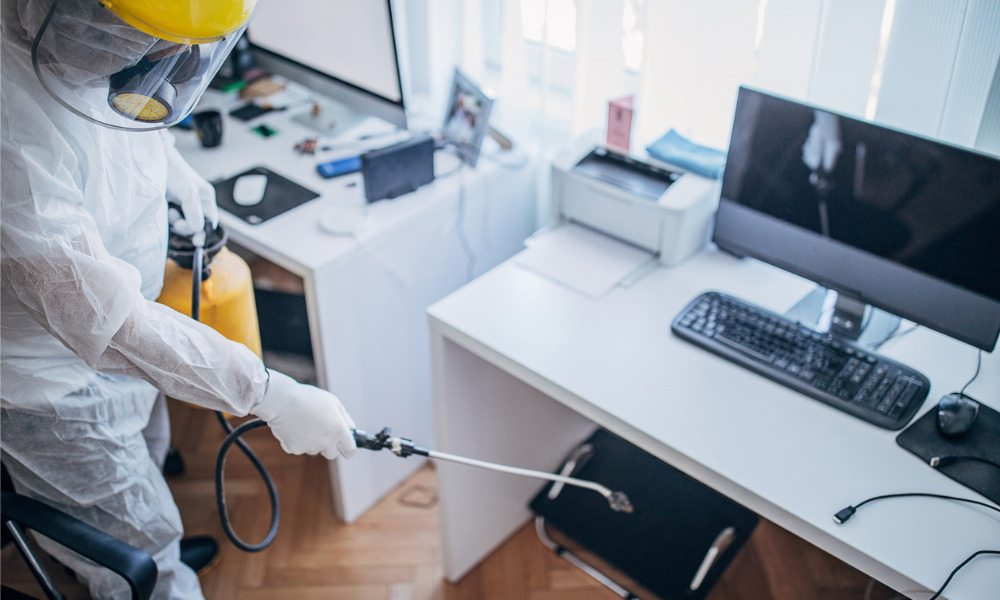 Canadian companies are feeling the financial pinch due to the coronavirus pandemic, but they do see a glimmer of light in the future, according to a survey by the Conference Board of Canada.
While a large majority of employers are implementing pay cuts (76 per cent) and pay freezes on out-of-cycle increases (60 per cent), more employers are using temporary layoffs (28 per cent) rather than terminations (nine per cent) to manage workforces impacted by the economic slowdown, found the survey of 285 organizations.
"Most businesses have an attitude that conditions they are experiencing right now are temporary rather than permanent; it shows up in a few areas," says Michael Burt, executive director at the Conference Board of Canada in Ottawa.
Roughly half of firms have instituted a hiring freeze, but only about 20 per cent have implemented a promotion freeze, he says.
"This suggests that [they are thinking] 'We know we're not bringing any new people in the current environment, but we're still looking for ways to take care of key people internally.' That's really a retention thing."
Hardest-hit sectors, regions
In terms of industry impact, the construction sector leads the way (63 per cent) on holding off on salary increases, while only a third (33 per cent) of employers in retail and real estate are doing the same, found the survey.
"All sectors are being impacted to some degree but what is starting to stand out now is we're seeing quite significant deep impacts in some key areas, like restaurants, hotels, air travel, entertainment, retail, some personal services, even health services, things like dental care and physical therapy, things that are not necessarily core to the response to COVID," says Burt.
These numbers align with another survey by Forum Research that showed almost half of employees in Canada have had their jobs affected.
Alberta — which was already reeling due to the 2015 oil-price dip and a poorly performing economy in 2019 — reported 30 per cent of organizations are implementing a wage freeze, which was lower that the overall rate of respondents at 19 per cent, according to Burt.
"They've been struggling economically for a while, and then you layer on the precipitous drop in oil prices. It's a very difficult time for that province for sure."
While some sectors that are doing e-commerce and related areas are seeing growth, bad news persists in the help wanted section, says Burt.
"We've been tracking job posting data and very broadly, [there's] roughly a 50-per-cent drop over the course of March in job postings in Canada. But there's pockets of bright spots in there: security services, we've seen an increase; agriculture, we've seen an increase. We've seen an increase for things like delivery drivers."
Gradual recovery expected
As for recovery, that will be gradual, according to Burt.
"It's going to be phased, even for people who do go back to work. We might need to think about how the workplace is set up, in terms of ensuring physical distancing, minimizing the risk of workers being affected. And even if the prohibitions on dining-in are lifted, what's that look like? Are people going to be still wanting to dine out to the same degree?" he says.
"Maybe you had an establishment where you could sit 100 people now maybe you can only sit 40 or 50 if you've got to spread them out, that sort of things. A lot of the implications that we've seen today likely will linger until we have a vaccine, unfortunately."