Quebec, Ontario lead the way for 2023, finds survey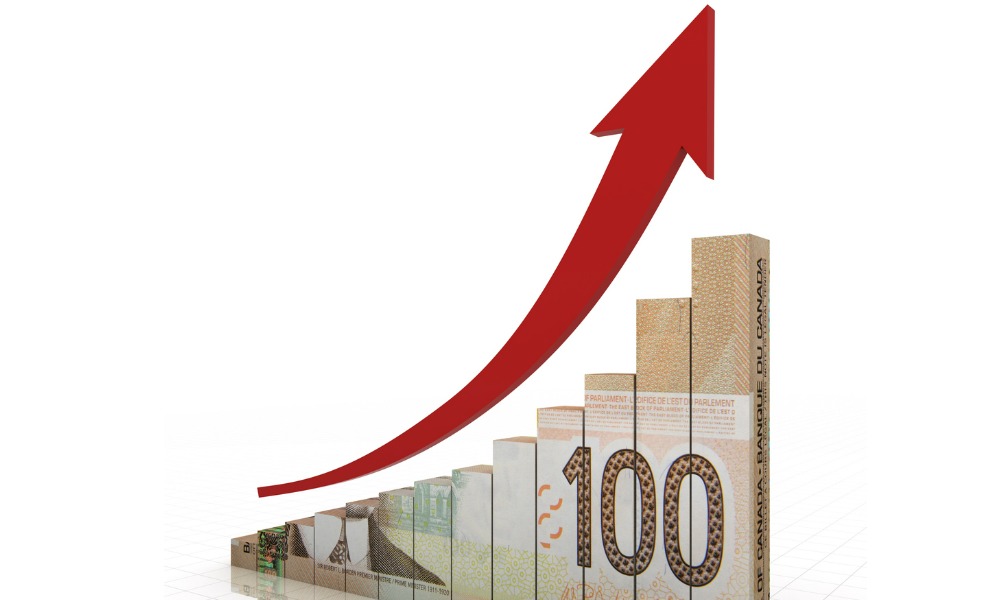 Initially forecast to rise 4.3 per cent in 2023, average salary increase budgets are predicted to jump 4.7% for Canada, excluding freezes.
That's according to a recent survey from Normandin Beaudry, which found that Quebec continues to lead the pack with average total budget gains of 5.1%.
"Despite volatile economic conditions, organizations are continuing to invest in their pay raise budgets to adapt to an extremely competitive job market," says Darcy Clark, senior principal, compensation, at Normandin Beaudry.
"Proactive organizations that plan for an additional budget will benefit from greater agility over the year. This can be used to do things like make salary adjustments in line with the market, retain employees in strategic roles and adjust compensation for high performers."
Previously, Normandin Beaudry reported that nearly half (48 per cent) of employers changed their projected salary increases for the coming year, with average increases now at 4.2 per cent.
Beyond the traditional salary increase budget, 43 per cent of respondents in Canada have earmarked 1.4 per cent in additional budget, on average. Why?
To make market adjustments: 76%
To retain strategic or critical roles: 60%
To retain employees at risk of leaving: 51%
Variations by sector, region
Variations were observed across the country based on the type of organization:
private sector (not listed on the stock market): five per cent
mot-for-profit organizations: 4.8 per cent
private sector (listed on the stock market): 4.3 per cent
public and parapublic sectors: four per cent
Organizations in the professional, scientific, and technical services sector stand out in Canada with a revised salary increase budget of 4.7 per cent for 2023 as compared to the initial forecasted 4.0 per cent. IT consulting services, computer design, IT security, and AI sectors are on an equal footing, with a revised salary increase budget of 4.7 per cent, found the survey of 440 Canadian organizations in November.
"The services sector relies on the quality of its workforce, which most likely explains the higher-than-anticipated revisions in a context where the war for talent is fierce," said the consulting firm.
Pay increase requests are among the top challenges facing employers, according to a previous report.
Quebec and Ontario have the highest revised total budgets in Canada, according to Normandin Beaudry:
Province/territory

Revised budget
- fall 2022

Additional
budget

Total budget

Quebec

4.4%

1.5%

5.1%

Ontario

4.2%

1.4%

4.7%

British Columbia

4.0%

1.3%

4.5%

Alberta

4.0%

1.4%

4.5%

Saskatchewan

4.0%

1.2%

4.4%

Manitoba

3.9%

1.2%

4.4%

New Brunswick

4.1%

1.1%

4.5%

Nova Scotia

3.9%

1.1%

4.3%

Prince Edward Island

3.8%

1.4%

4.3%

Newfoundland and Labrador

3.9%

1.2%

4.3%

Yukon

3.8%

-

4.0%

Nunavut

3.4%

-

3.9%

Northwest Territories

3.7%

-

4.1%
In its pulse check conducted in the fall, The Conference Board notes that the average pay increase is forecast to be four per cent in 2023, which is higher than an earlier survey in the spring that pegged it at 3.4 per cent.