Gap in average salary between men and women in Canada sits at $15,000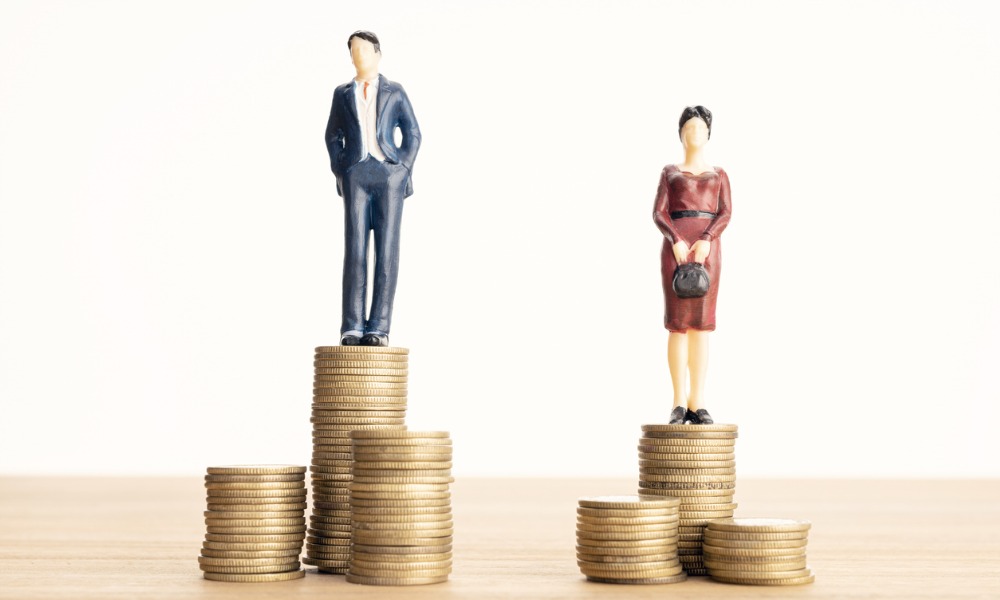 We're in the middle of the year 2023, and men still earn far more than women do in Canada, according to a recent report.
Looking at self-reported gross salaries for 2022 from both part- and full-time employees, ADP Canada notes that there is a yearly deficit of over $15,000 between the earnings of men and women.
Specifically, the average salary reported by men in 2022 was $72,743 versus $57,725 reported by women.
And 33 per cent of men declared earnings of over $80,000 in 2022, compared to only 18 per cent of women.
In Canada, 33 per cent of women say they have noticed pay inequities at their organization, where new hires are offered higher salaries than current employees in the same role. This is compared to 20 per cent of men who report the same thing, according to a previous survey by Robert Half.
'Gender pay gap turnover'
The gender pay gap is leading to workers leaving their employers, according to ADP Canada's survey of over 1,550 respondents conducted March 6 to 9, 2023.
Nearly half (47 per cent) of Canadian workers say they would consider leaving their current employer if they found out a colleague of equal standing, in terms of seniority and tenure, but different gender, received greater compensation than them.
Half of women indicate they would likely leave their employer in these circumstances, compared to 44 per cent of male Canadian workers.
"Gender pay turnover" is also much more common among Gen Z (63 per cent) and Millennial (53 per cent) workers compared to their Gen X (37 per cent) and Baby Boomer (32 per cent) counterparts.
"While pay equity and equal access to higher paid jobs for all genders should remain an ongoing conversation within the Canadian workforce, these insights also point to the role that equal pay plays when it comes to employee retention strategies," says Heather Haslam, vice president for marketing at ADP Canada.
Pay transparency can help lessen gender pay gap, according to a previous report. Learn the best practices for pay transparency here.
Prioritizing equal pay 'will give organizations an edge'
Despite the current situation, Canadian workers are hopeful that the gender pay gap will eventually come to an end, finds ADP's study.
Nearly three-quarters (71 per cent) of working Canadians believe pay equity is a priority for their organization, including 72 per cent of women and 70 per cent of men.
"The importance of building a culture of equality and transparency cannot be understated. As more Canadian workers are becoming inclined to reconsider their employment based on discrepancies in salaries, amongst other inequalities, prioritizing pay equity and embracing equal pay will give organizations an edge in hiring the best talent," says Haslam.
And there is some movement towards pay equity: Canadians who self-identify as still report, on average, earning 21 per cent less than workers who self-identify as men. That's a three percentage points decrease from 2011.
The time it will take to close the gender gap narrowed to 99.5 years in 2019, according to a report by the World Economic Forum.
"Regular salary audits can help organizations close the gender pay gap internally and ensure more fair and equitable compensation," says Haslam.
The gender pay gap is more than just an issue of men over women, said a report by Baker & McKenzie.
"Narrowing the gender pay gap is not just about addressing inequality. Evidence shows that diverse organizations outperform their peers. It is also important from a talent perspective, as candidates may view it as a indicator of whether the employer has an inclusive culture that will provide a level playing field in terms of opportunity. The topic attracts significant investor interest, and regulation is also increasing, meaning this is both a brand and financial issue"