But few people negotiating salaries after initial offer of employment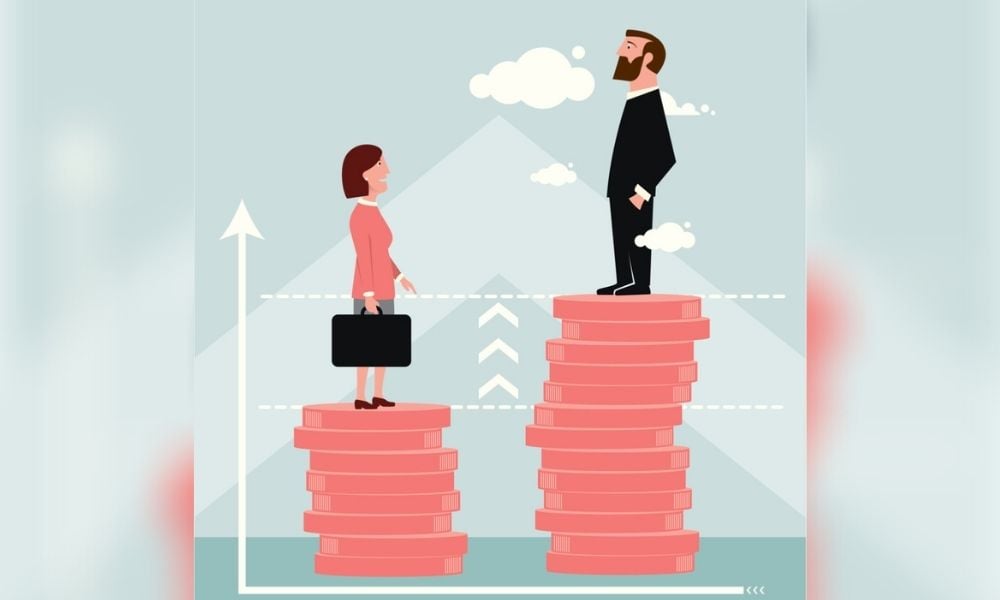 International Equal Pay Day 2022 is coming, and the gender wage gap problem is still alive.
In Canada, 33 per cent of women say they have noticed pay inequities at their organization, where new hires are offered higher salaries than current employees in the same role.
This is compared to 20 per cent of men who report the same thing, according to a survey by Robert Half.
Also, 57 per cent of women – compared with 45 per cent of men – say their top concern at work is their salary not keeping up with inflation.
Nearly two-thirds (64 per cent) of Canadian workers' wages are falling behind rising inflation, according to the Canadian Centre for Policy Alternatives (CCPA).
Roughly three in 10 women tried to negotiate for a higher salary with their current employer following the initial offer. And among those who did, 63 per cent received a bump in pay, finds Robert Half's survey of 500 professionals in Canada.
That compared to 32 per cent of men who tried to negotiate a higher salary, and 57 per cent of them received an increase.
Gender gap continues
Overall, Canadian women between the ages of 25 and 64 earned $0.89 for every dollar earned by men in 2021, according to Statistics Canada.
Among provinces, the gender pay gap differs by:
14 per cent in Alberta and British Columbia
11 per cent in Ontario, Saskatchewan and Newfoundland and Labrador
10 per cent in Manitoba
9 per cent in Quebec
7 per cent in New Brunswick and Nova Scotia
0 per cent in Prince Edward Island
Women continued to earn 23 per cent less in total income (pre-tax salary and other compensation) than men in 2020, according to a survey from ADP released in March 2021.
Both pay equity and increasing the representation of women in higher paying jobs need to be addressed to close the gap, according to nonprofit firm Catalyst.
"While the gender pay gap and pay equity are related, they are not interchangeable. In other words, you can achieve pay equity, but unless you close the representation gap at all pay levels, you will continue to have a gender pay gap," it says.
In Canada, both the over-representation of men in the more highly paid industries – construction, manufacturing, and mining, quarrying and oil and gas extraction – and women's higher rate of part-time work contributed notably to the gender wage gap in 2021, according to Ottawa.
Almost three years after it was first introduced, the Pay Equity Act finally came into force in Canada in 2021 for federally regulated employers. However, a previous report noted that it will take 99.5 years to close the gap.