Fewer people saving for retirement, while many delay retirement – raising staffing challenges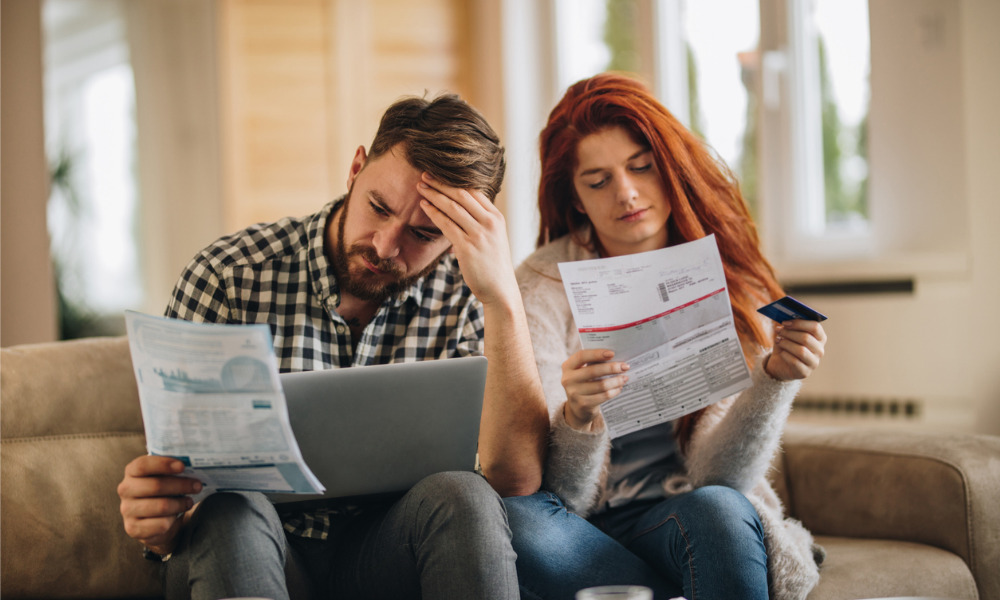 More than three-quarters of Canadians (78 per cent) say their personal finances have worsened due to inflation,
And just over half (54 per cent) say they're living pay cheque to pay cheque – an increase of three percentage points over 2021, according to a survey released by BDO Canada.
"With inflation and rising costs, affordability challenges have returned to, and in some cases, surpassed pre-pandemic levels. It's concerning to see that Canadians are experiencing more financial difficulties today compared with the last three years,"says Nancy Snedden, national leader of the BDO Debt Solutions practice.
Read more: Record number of workers spending more than they earn
The online survey of 2,008 Canadians, conducted by the Angus Reid Group, found the rising cost of essential goods and services is the greatest contributing factor to increasing debt (84 per cent), up 14 per cent from 2021.
Retirement concerns
Six in 10 Canadians are also either saving less, or not at all – especially for retirement – than they were in 2021.
More than four in 10 Canadians have also cut savings for retirement, while 71 per cent say saving for retirement is a challenge – an increase of six percentage points over 2021, finds BDO.
As a result, 64 per cent of Canadians say they are not on track to save enough for retirement – up four percentage points in the last year – of which nearly half say they are very far behind.
Read more: Rising inflation forces many Canadians to delay retirement
Overall, 32 per cent of Canadians say they have no idea what their retirement plan will be, and one-third claim they will never stop working (through part-time/occasional work), despite wanting to retire.
Negative effects of delayed retirement
Two in five older American workers are delaying their retirement due to the rise in living costs.
That's double those who said they delayed their retirement a year ago because of the COVID-19 pandemic, according to a survey by the Nationwide Retirement Institute.
Read more: Workers looking for retirement support: Survey
As a result, employers are reporting negative consequences that include:
the ability to hire new talent (36 per cent)
making health and benefits plans more expensive (35 per cent)
the ability to promote young talent (34 per cent)
lower team morale (30 per cent)
a negative impact on employees' mental health (29 per cent)
lower workforce productivity (27 per cent)
a negative impact on the physical health of employees (22 per cent)
"We're watching delayed retirements impact employers' entire talent lifecycle, and it may be unintentionally contributing to 'quiet quitting," says Amelia Dunlap, vice president of Nationwide Retirement Solutions marketing.
"Employers may find themselves with a workforce that lacks motivation to go above and beyond without the ability to reward employees for a job well done. Employers should look for opportunities to better support their older workforce as they near retirement."
The survey was done in July and August and included: 500 company plan sponsors or benefits decision-makers and 1,100 plan participants.