'If everything has been done right, then there shouldn't be any pay adjustments every five years'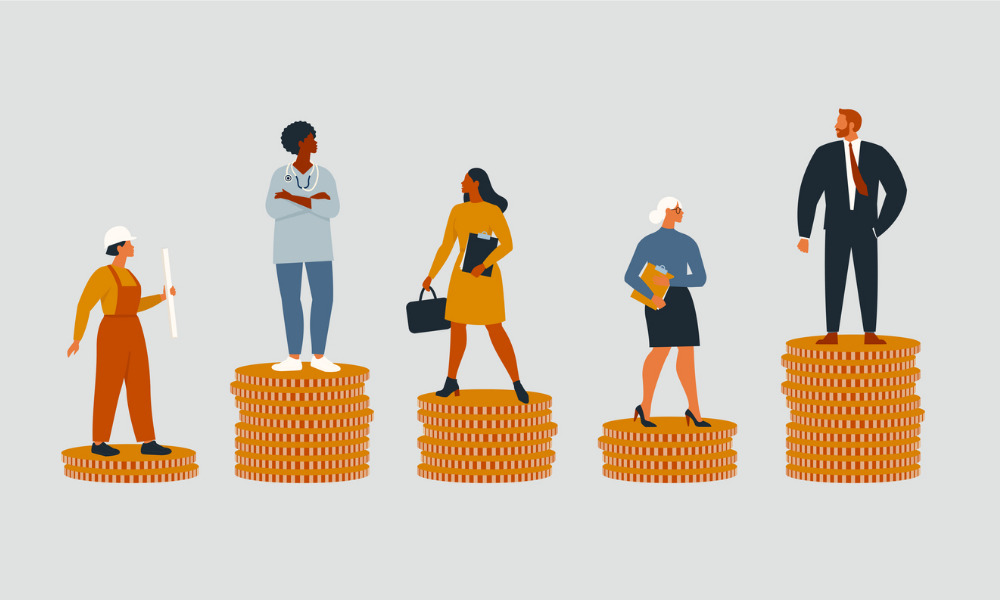 For employers in both Quebec and Ontario, as well as those that are federally regulated, how compensation is structured should be under the microscope.
"Equal pay for work of equivalent value," pay equity is legally required of private sector employers in Quebec and Ontario, along with federally regulated private sector employers across Canada.
Steps to take
When working towards this end goal, a number of steps have to be undertaken, she says.
"The first one is to identify job categories and the gender predominant. Second step is to choose a methodology and the job evaluation tool. Then comes the evaluation of the job, the estimation of the pay gap, and the calculation of pay equity adjustments. Of course, at the end, pay equity adjustments have to be paid out and the laws also require postings to be made."
In calculating the gap in salaries, and what compensation actually means, there are a few ways of going about this exercise.
"The pay gap can be estimated by either using global or individual comparison methods. So individual for individual or group against group of individuals, and of course, calculating salary adjustments accordingly. The total compensation is much more than base salary. It's much more than direct compensation. It includes benefits, it includes value of workflows, personal protection equipment — it includes many things," says Guimond.
Once these are done, they have to be regularly audited, depending on the jurisdiction: in Quebec, it's every five years for the audit.
Keeping these records in case of a further review is also key to remember, she says.
"If everything has been done right then, normally, there shouldn't be any pay adjustments every five years because the employer has continuously maintained its pay equity. And noteworthy is the fact that employers must keep their pay equity exercise documents for six years; they do not have to close them or remit them to the pay equity commission, but they do need to remain available in case of a complaint for an audit."