'COVID-19 has uncovered some gaps in current benefit packages'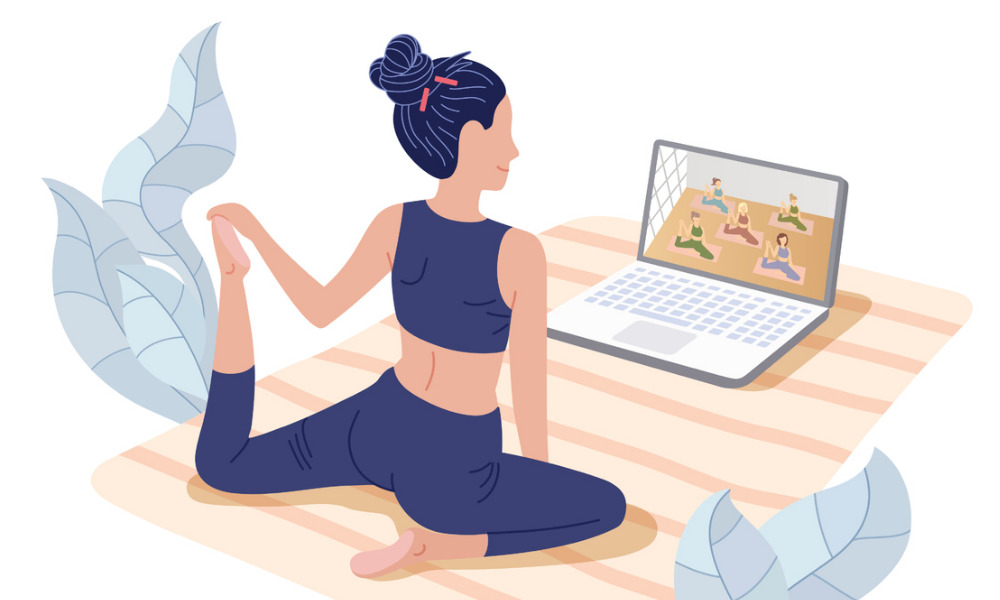 About two-thirds of employers believe that the COVID-19 pandemic has increased employee interest in select lifestyle benefits, such as stress management (84 per cent), financial planning (74 per cent), nutrition programs (70 per cent), virtual fitness (69 per cent) and fitness equipment (66 per cent).
This is making plan sponsors consider changes to the benefits they offer, such as enhancing benefits (36 per cent) and adding flexibility to the benefits they offer (24 per cent), according to a report from Aon.
Some are looking to rebalance current benefits to better reflect new priorities (19 per cent) and define or review benefits' guiding principles or total rewards strategy (14 per cent).
"Since the beginning of the pandemic, Canadian employers have been very concerned about their employees' wellbeing," says Joey Raheb, senior vice president for health solutions at Aon. "COVID-19 has uncovered some gaps in current benefit packages and may have triggered a desire to re-evaluate needs ― not so much on the core benefits like health, dental and life, but in the optional and supporting benefit areas that favour work-life balance and employee wellbeing. More than ever, employers are looking for a balance between budgetary constraints and the need for enhancements that speak to employee engagement and retention."
Virtual health, mental health
Also, one-third of organizations offer virtual healthcare benefits, and only about half of those organizations offered the benefit before the pandemic, according to Aon. Of those organizations that have implemented virtual care during the pandemic, the majority intend to make it a permanent offering. In addition, 27 per cent of respondents are considering adding the benefit.
Nearly 60 per cent of respondents also express a need to evaluate and improve mental health offerings: 11 per cent indicate a need to rethink coverage from the ground up, while approximately 47 per cent foresee a need to close gaps in coverage and delivery, finds the survey of more than 230 Canadian employers conducted in December 2020.
More than two-thirds (68 per cent) of employed Canadians feel their employer has supported their mental health amid the COVID-19 pandemic, according to a report from Canada Life.
However, 81 per cent of employers say they are not thinking about making changes to their cost-sharing strategies, and 95 per cent of plan sponsors are not considering changes to their underlying financial arrangements, finds Aon.
Influences and concerns
Changes in insurance industry practices, along with COVID-19-influenced cost factors may also impact benefits plans, finds the survey. And employers are somewhat or very concerned about the following industry trends:
COVID-19-influenced limits on availability of services (83 per cent)
potential for COVID-19-influenced increases to reasonable and customary limits (79 per cent)
intensified long-term disability cost increases (75 per cent)
intensified short-term disability cost increases (72 per cent)
increased use of unilateral carrier contract changes (66 per cent)
the potential for COVID-19-influenced dental cost increases (64 per cent)
reference-based drug pricing (59 per cent)
a trend toward bundled offers that are not uniform among carriers (51 per cent)
increases in insurer direct sales to members (39 per cent)
A quarter of Canadians said buying disability coverage is more important to them since the pandemic, and one in five say they are more likely to purchase this coverage, according to an RBC survey in 2020.
Support needed
It's not that employers aren't providing enough benefits to support employees, it's that communication needs to improve, says Nicole Stibbe, Canadian health and wellbeing leader at Willis Towers Watson in Toronto, in talking recently to Canadian HR Reporter.
The pandemic has put pressure on workers in ways few could have predicted, and employees need support more than ever," says Jonathan Bennett, head of group benefits at the Hartford, provider of property and casualty insurance, group benefits and mutual funds.
"Now is the perfect time for employers to address employees' changing attitudes about benefits. As employee familiarity with benefits also declined, our research uncovered an opportunity for employers to increase trust by focusing more on communication, including education about their available benefits and what they cover. This is going to be crucial as annual benefits enrolment quickly shifts from an in-person experience to a more virtual one."
Explore employer responsibility in protecting employee health and safety in this webinar. Register here.