Truly logging off can make all the difference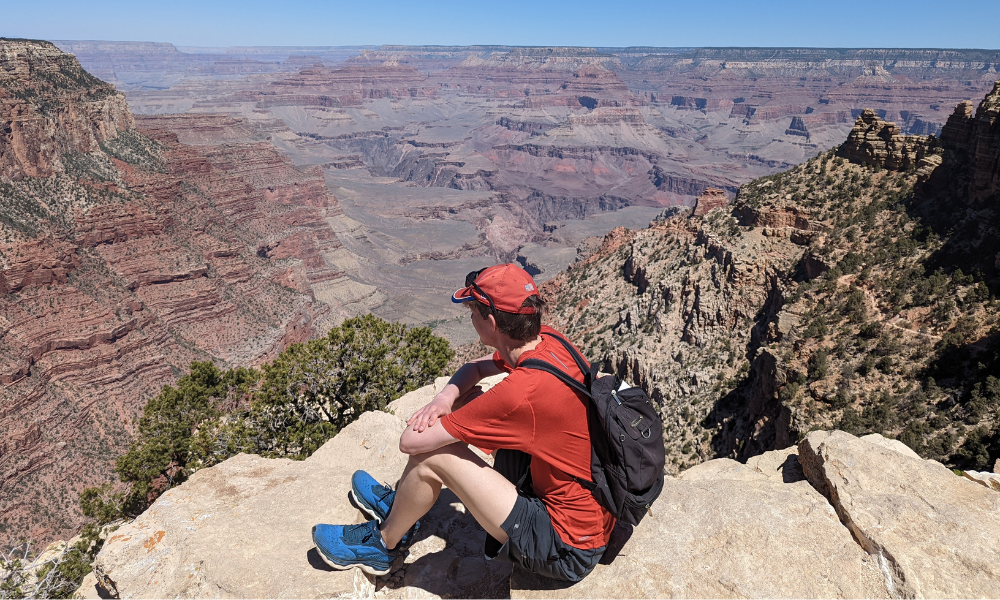 I went on a real vacation last week, after two years of waiting.
I joined the masses who were keen to venture forth after months and months of uncertainty and fear and anxiety during the pandemic.
That's not to say the pandemic is fully over, or not coming back, but I felt safe enough to hop on a plane and leave my home far behind for a few days.
Joined by my 18-year-old son, we travelled to the Grand Canyon along with taking in Antelope Canyon and Cathedral Rock at Sedona. It was an amazing trip I've dreamt about for years.
Sure, I have taken vacations during the pandemic, staying at the family cottage for a couple of weeks during the summer, or a staycation in the city.
But I always stayed connected, checking emails, editing posts, assigning content or doing the odd interview.
Previous surveys have shown that many people just can't stop working, even when they should be taking a break.
This time, I truly left it all behind. Thanks to a manager who dutifully (if not happily) was able to help out, and an amazing team, I was able to sign off completely.
Midway through the trip, I said to my son that I was tempted to check emails. "Don't do it," he said, knowing how stressed it would likely make me — so I didn't.
After a few days, I decided it was too late to start checking because any crises would have come and gone. Even on my last day, sitting at the airport for hours, I resisted the urge to catch up on work messages.
While "workcations" have become popular — with people travelling to a new destination and working remotely — 80 per cent don't consider this a "true" vacation.
It wasn't until the Monday of my return that I finally logged back in. Fortunately, no major crises occurred, and the transition back wasn't too painful — aside from jet lag.
All this made me realize just how important an absolute break from work can be. Usually consuming eight hours of my day, along with the odd evening or early morning, my job can be tiring.
I love being a journalist and editor, I love the content we create and the field of human resources, but the stresses and demands of the job can be exhausting some days.
So having the privilege of getting away on a real vacation is a huge plus and definitely boosted my mental health. I only hope a lot more people are able to get away, fully, from their work as the pandemic subsides.
Sadly, many Canadians don't take their full allotment of vacation – even without a pandemic.
I also hope team leaders, managers, supervisors, executives and the like are encouraging their teams to take a much-needed break — and also providing the support that's needed.
From the get-go, culturally, vacations should be an important part of the employment deal, says one company leader.