Legislative change 'could set the standard for paid sick and emergency leave policy across North America'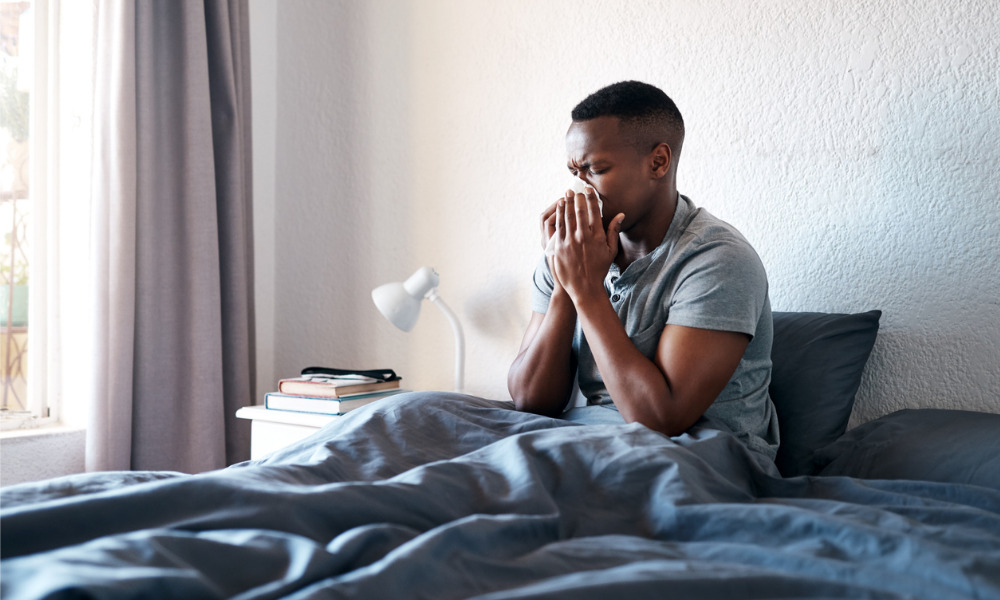 One month after Canada's federal election, health workers are calling on Prime Minister Justin Trudeau to keep his election promise of legislating 10 paid sick days within 100 days of re-election.
"The federal government's leadership on the matter could set the standard for paid sick and emergency leave policy across North America," say members of the Decent Work and Health Network.
Anything less than 10 days "and we clearly have not learned the lessons from this pandemic," says Kane Tse, president of the Health Sciences Association of British Columbia. "Healthcare workers on the frontlines are exhausted. We've seen firsthand the high cost of inaction -- the loss of lives and unnecessary hospitalizations and illnesses."
The federal government has an opportunity to set a standard for all provinces and territories to follow, so that no worker is left behind, says Monika Dutt, a public health and family physician in Nova Scotia.
"For airport workers, bank tellers, truck drivers and other federally regulated workers, adequate paid sick days will be an essential protection."
Promises for paid leave
In August, Trudeau promised to introduce the sick days for all federally regulated workers, following a similar commitment back in May 2020.
This follows changes made back in 2018 when the Liberals created three days of paid personal leave for workers who had been in their jobs for at least three months. New legislation would extend that to 10 days.
"As the government and as this country's largest employer, it's up to us to set the example," he said.
Fear of losing their job means one in five Canadian workers have said they would go to the office even when they are coughing, sneezing and feeling sick, according to a survey done earlier this year.
Canada-wide differences
British Columbia is consulting on the number of permanent paid sick days that will come into effect Jan. 1, 2022.
But the Retail Council of Canada (RCC) recently signed a letter to the province asking that the implementation of these paid sick days be delayed until after the pandemic is over.
"Too many retail businesses made vulnerable by the pandemic cannot afford the additional labour costs involved at this time. As with minimum wage changes, RCC's preference is always that governments provide six months or more notice of change to allow businesses to properly plan and budget for the additional costs."
In April 2021, Ontario's Bill 247, which would have required employers to provide personal emergency leave to employees, was voted down. The new provision in the employment standards would have provided up to 10 paid days of leave per year for personal illnesses, injuries or medical emergencies and illnesses, injuries, medical emergencies and certain urgent matters experienced by specified family members.
Back in 2019, the Ontario government eliminated 10 days of personal emergency leave each year, with the first two days paid.
Ontario's three temporary paid sick days are set to expire on Dec. 31, 2021 while Nova Scotia's temporary paid sick days expired July 31, 2021, leaving workers with only three unpaid sick days, and Manitoba's temporary measures expired Sept. 25, 2021. The only jurisdictions with any permanent paid sick days are federally regulated sectors, Quebec and Prince Edward Island with three days, two days and one day respectively, says the Decent Work and Health Network.