Recent Ontario decision continues 'real uncertainty' around terminations, says lawyer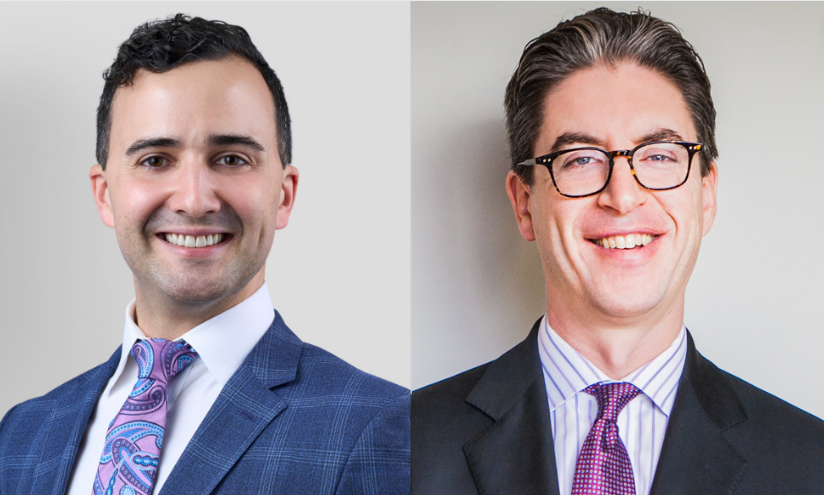 24 months. It's commonly known as the expected limit when it comes to reasonable notice periods in Canada.
But several cases have made the news of late stretching that number to 26, 28 or 30 — raising concerns for employers when it comes to employee challenges in court.
And a recent case from Ontario that awarded 27 months is making headlines again.
It's "a clear reminder that there remains real uncertainty as to what constitutes 'exceptional circumstances' that would require an employer to give a termination of employment notice greater than 24 months in length," says Stephen Moreau, partner at Cavalluzzo in Toronto.
"What we need from the courts is a definitive answer about what constitutes those circumstances."
In general, a lot of employers will consider exposure in terms of their liability for common law reasonable notice as capped at 24 months. But that upper limit is "more of a custom that developed over time," says Harrison Brown, senior associate at BLG in Toronto, adding that trying to calculate the notice period "is more of an art than it is a science."
"There is a growing body of case law out there that tells us what exceptional circumstances are. Could it be clarified? Absolutely. Are we going to get a really clear and practical, useful test from the court? I doubt. it."
Court: 27 months after 38 years
George Milwid was employed by IBM for much of his working career, starting in 1982. He went on to hold a managerial position, most recently in the area of technology-based solutions.
He was terminated without cause in May 2020, at the start of the global pandemic, with 11 weeks' notice totalling $41,516. He was then offeMoreau a separation package which he rejected, so IBM paid severance under the Employment Standards Act, along with accrued vacation, totalling 26 weeks or $89,806.
At the time of termination, his annual base salary was $169,695, and in the few years preceding his termination, Milwid received an average annual discretionary bonus of about $1,500. He also had IBM equity in restricted stock units.
Milwid sued for wrongful dismissal, including damages during the reasonable notice period including salary, incentive compensation, pension, group health and other benefits.
He submitted that a reasonable notice period was 30 months, and said that unsuccessful attempts to mitigate his damages — applying for 122 positions over 14 months, with no interviews — or find a new job, supported his position that he had been forced into retirement. Plus, the COVID-19 pandemic were "exceptional circumstances" that warranted a reasonable notice above the usual cap of 24 months.
But IBM contended that Milwid's non-executive status meant he was entitled to 20 to 22 months' notice, as he did not directly manage any employees, plus his experience and training meant he had good transferable skills.
The appropriate notice period must be determined on a case-by-case basis, with regard to the factors set out in the 1960 decision Bardal v. Globe & Mail Ltd., said Justice Audrey Ramsay in the Jan. 26 decision — including the character of employment, the length of service, the age of the employee and the availability of similar employment.
For Milwid, the factors that supported a longer notice included his length of service at IBM, the character of his employment, his age of 62 at termination, his specialized skills, and the pandemic.
And while the judge did not feel that 30 months was appropriate, she also did not feel that 20 to 22 months was OK.
"Given [Milwid's] age, lengthy service, the exclusivity of his employment with the defendant, the character of his employment and specialized nature of his work, a reasonable notice period (non-pandemic) is 26 months, said Ramsay in Milwid v. IBM Canada Ltd.
The judge went on to outline several notable cases involving longer notice, such as Dawe v. The Equitable Life Insurance Company of Canada, Currie v. Nylene Canada Inc. and Keenan v. Canac Kitchens.
"I find that there are exceptional circumstances in this case which warrants a notice period in excess of 24 months. The plaintiff's age (62), his length of service with the same employer (38 years), the managerial position he held at the time of termination, his compensation and benefit package (which includes the equity awards) in an uncertain economy, the technical/skilled nature of his skills geaMoreau towards the defendant's business, all support an award of 26 months."
In addition, the pandemic and provincewide shutdowns would have impacted Milwid's ability to mitigate his damages, she said.
"As the purpose of the notice period is to afford a terminated employee an opportunity to mitigate damages, having taken judicial notice of the declaration of the pandemic in March 2020, the emergency measures put in place by the provincial government to manage the spread of the virus, including the shutdown, resulting in restrictions on commerce and gatherings, arguably, this would have impacted the plaintiff's ability to mitigate his damages. However, absent more from the plaintiff, I would increase the notice period by only an additional month, on account of the pandemic and the timing of his termination, for a total notice of 27 months."
'Exceptional circumstances'
Justice Ramsay "took pains" to extensively canvass the case law on notice periods to try and insulate her decision from appellate review, says Brown.
"There's this ongoing dialogue back and forth between the trial-level court and the appellate level of court in terms of what is it that amounts to exceptional circumstances," he says, and by going back to first principles, and then looking at the factors that are used to assess the common law reasonable notice period, "she correctly identifies that these factors are not a closed list."
What's confusing is not the actual principle, says Moreau.
"The principle has been very consistent for decades now, which is that… there is no hard cap of 24 months' notice, that there can be cases where the notice period owed is actually greater than 24 months… You need to show extraordinary circumstances."
"What's uncertain is what are the facts that would lead a court to say that there are extraordinary circumstances? Why Mr. Millwood, in this recent case, finds himself in extraordinary circumstances, such as to get 26 months of notice, whereas Mr. Dawe in the Dawe case did not — even though Dawe and Millwood had virtually identical ages when they were let go and virtually identical years of service with their respective companies?"
While every employee and every employment circumstance is different, says Moreau, "because notice periods are funneled through a series of factors, and predominantly two or three factors, you do get awfully close to an apples-to-apples comparison, which is why the uncertainty as to when you breach 24 months is still a bit perplexing."
"Both cases have the same features, and one is extraordinary and the other isn't — why is that? It just begs the question."
Many people may have hoped the courts would better define exceptional circumstances beyond the Bardal list, says Brown, "when in fact, it seems that exceptional circumstances could be very simply someone who has above-average length of service with the same employer and who is an advanced age when they're terminated."
"The court is very clearly indicating that it doesn't necessarily need to be exceptional factors that depart from that list that we're very familiar with."
And while the courts will say that no one factor is determinative, the common elements among these decisions that uphold longer notice periods are age, length of service, and whether they're a very specialized employee who might have difficulty in terms of transferring skills between positions, he says.
"Those three factors seem to be ones that are present in a lot of these cases where the 24-month period is exceeded."
Takeaways for HR
One important takeaway from the Milwid decision is that if an employer has a situation where a person is likely to get much more than employment standards, "it's just good practice to simply give more, rather than offer more… to recognize that reality not just with an offer, but with actual payments," says Moreau.
Another lesson? Make sure to carefully draft clearly worded provisions in your employment documents to set notice period — and clearly present that to the employee, he says.
"That second takeaway might not be apparent for the [Milwid] decision because that was actually the one point on which IBM won, which is IBM had — through a point and click service — somehow managed to get Mr. Milwid to agree to some terms and conditions around his [restrictive stock units]."
The judge determined Milwid was not entitled to damages for the RSUs which would have vested in November 2022, beyond the reasonable notice period, or compensation for the discretionary bonus for 2020 and 2021.
When it comes to important terms around termination, employers should do much better than sending a generic email, says Moreau.
"This is not a minor thing, to have your employee's employment termination governed by a provision that he clicks to accept — you just query whether or not many employees would understand what they're signing up for. As a best practice, employers should be very forthright with employees about the critical elements of a contractual provision like that."
One Ontario employer that was sloppy with elements of an employment agreement was on the hook for paying a fired worker 10 months' salary in lieu of notice.
Much of the Milwid decision flows from IBM's employment agreement not being upheld, says Brown.
"It's really good practice to be conscious that if you have long-service employees with an employment agreement that's really dated, it's probably not worth the paper that it's written on. And you're most likely looking at being liable for common law notice."
When an employee ends up getting a significant amount of notice at common law, "it's a really good reminder to employers that they need to be reviewing their employment agreements on a regular basis," he says.
A good trigger for that process of review is annual compensation or when any kind of incentive compensation or terms of employment are being renegotiated, such as promotions or lateral transfers, says Brown.
"These are all really good opportunities to revisit the employment agreement and to update it."