Over 2 in 5 workers say raises needed to address staff turnover, but less than 1 in 5 employers agree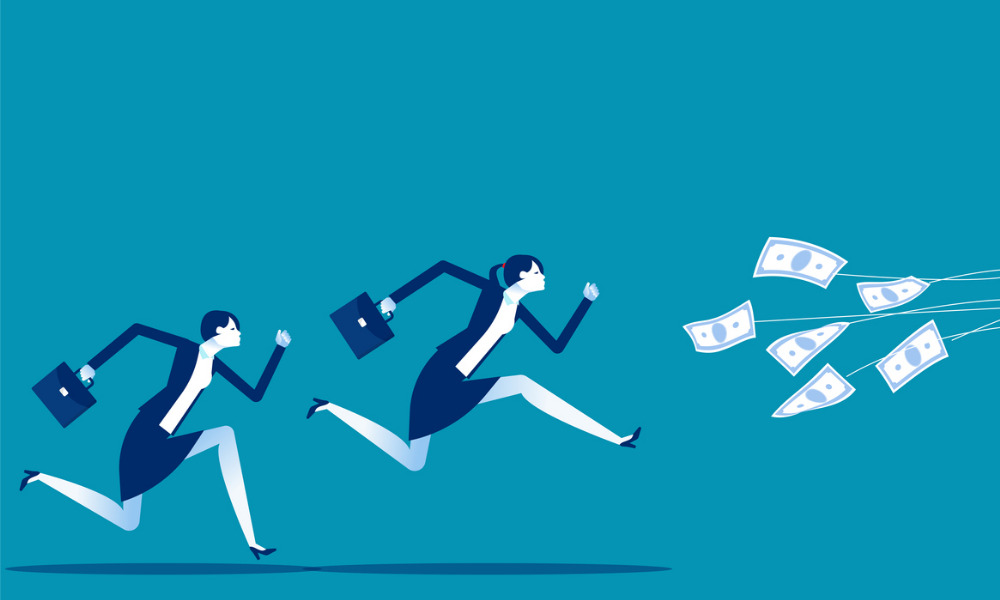 More than two in five (43 per cent) of employees globally are set to quit their job within the next 12 months, according to a report from EY.
Why? Money is the top priority amid record inflation, with 35 per cent looking for a salary increase.
In fact, a boost in pay is the best way to address staff turnover, say 42 per cent of employees.
However, only 18 per cent of employers agree.
"Employees around the world are feeling empowered to leave jobs if their expectations are not met," says Liz Fealy, EY global people advisory services deputy leader and workforce advisory leader.
"As employers have increasingly provided flexible work approaches, higher pay is now the biggest motivation for changing jobs, particularly given rising inflation and available unfilled roles."
More than one-third (36 per cent) of workers say they will look for a new job with higher pay, according to a previous study from Robert Half.
Far fewer job seekers are looking for career growth (25 per cent), remote-work flexibility (19 per cent) and well-being programs (17 per cent), found EY's survey of more than 1,500 business leaders and more than 17,000 employees across 22 countries in January and March.
Interestingly, the number of employees who believe their organization's culture has improved is now at 61 per cent compared to 48 per cent at the start of the COVID-19 pandemic. But employers' confidence in their own company culture has dropped from 77 per cent to 57 per cent.
Employers are also offering more flexibility to workers, with only 22 per cent saying they want employees to come back to the office five days a week, finds EY. This is good, considering that most employees (80 per cent) say they want to work remotely at least two days per week.
But money is still a big thing, says Roselyn Feinsod, EY Work Reimagined leader.
"We are seeing a top third of companies successfully navigating these divergent positions on pay, career opportunities and flexibility. They have moved from 'resistance' to 'renaissance' and that's a win-win for their companies and their workforce. Organizations have to work to retain their employees, instill trust and provide a package that takes into account total pay, career path and flexibility to balance market concerns and risks."
Pay transparency also appears to be more important now than ever, according to another report.