'This is an opportunity for organizations to reevaluate, refresh or start over with management processes, from performance evaluation to diversity and inclusion'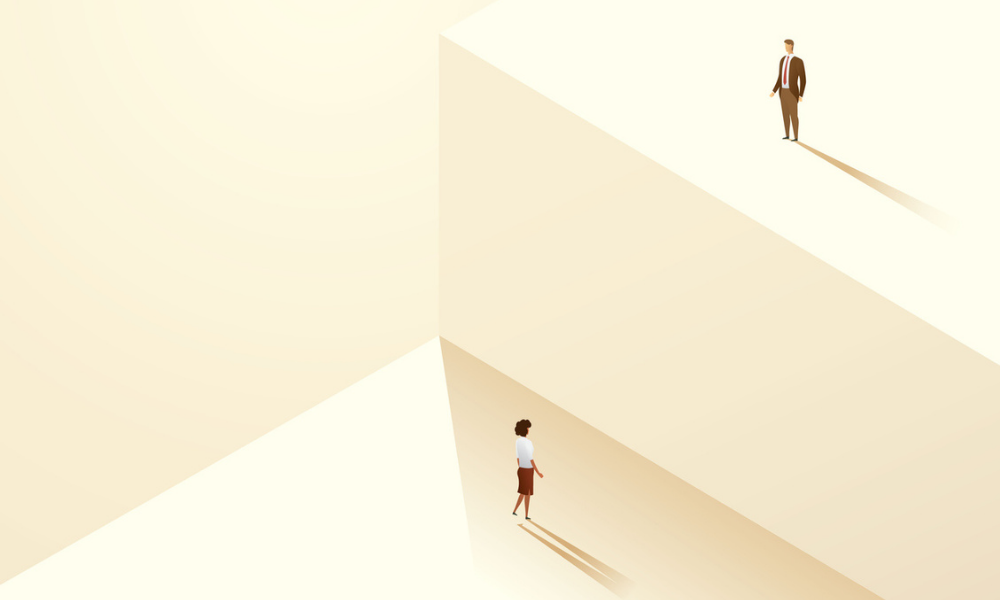 Not surprisingly, the hybrid setup has become the dominant work arrangement for knowledge workers, climbing to 58 per cent from 46 per cent in May 2021.
However, the number one concern among executives with respect to flexible work today is the potential for inequities to develop between remote and in-office employees, according to a report from Future Forum, a consortium launched by Slack with founding partners Boston Consulting Group, MillerKnoll and MLT.
More than two in five (41 per cent) of executives cite the potential for inequities to develop as their top concern (up from 33 per cent last quarter).
"It's past time to move beyond the 'remote versus office' debate. The future of work isn't either/or, it's both," says Brian Elliott, executive leader of the Future Forum. "A hybrid model can foster a more flexible and inclusive workplace, but only if leaders are intentional about establishing guardrails to ensure all employees have equal access to opportunity and can participate on a level playing field."
With so many employees separated from their colleagues for so long, it's crucial that leaders work to have strong relationships with their teams, says an HR professor.
Executives don't know how to create equity in this new normal, says Ella Washington, an organizational psychologist and professor at Georgetown University's McDonough School of Business.
"This is an opportunity for organizations to reevaluate, refresh or maybe even start over with some of their management processes, from performance evaluation to diversity and inclusion. No one wants to hear that, but it's not effective for us to shift over old models to this new way of working. A blank slate can be a real opportunity."
Executives are still spending more time in the office than their employees, at 71 per cent compared with 63 per cent, found the survey of more than 10,000 knowledge workers in the U.S., Australia, France, Germany, Japan and the U.K. conducted in November 2021.
And executives (75 per cent) are far more likely than non-executives (37 per cent) to say that they want to work at least three days a week in the office.
Practise what you preach
But leaders need to practise what they preach and set an example for the standards they want to uphold, says the Future Forum report Leveling the playing field in the hybrid workplace.
"If organizations promote location and schedule flexibility as a company-wide benefit, but managers spend most of their time working in the office, that is likely to lead to double standards that favour the employees — most often white males — who choose to come into the office."
To combat proximity bias and ensure equity between remote and in-office employees, leaders need to intentionally align on principles and guardrails that outline how hybrid work will work at their organizations, says the report.
"Principles ground an approach in core company values — like inclusivity or equality — while guardrails guide behaviour in order to maintain a level playing field for all employees — for example, by limiting the number of days per week that executives spend in the office, or setting a meeting policy that 'if one dials in, all dial in.'"
In December, the Trades Union Congress (TUC) in the U.K. called for increased rights to flexible work for everyone, in every job.
Different types of flexibility
It's important to note that flexibility does not inherently mean a complete absence of structure, according to Vantage Circle, an employee engagement provider.
"There are several other approaches to flexible schedules of work. Employers should able to select the one that best suits the organizational needs."
Vantage cites several arrangements that employers can make to initiate workplace flexibility:
Flextime: It allows employees to structure their workdays and weeks, including when, where, and how long they work for.
Employee preference: Employers should be analyzing the personality and tastes of employees.
Compressed workweek: Employees get a shorter workweek but usually also work the same number of hours. For instance, instead of five eight-hour days, an employee could work four 10-hour days. It all adds up to a 40-hour week, but the extra day off offers some added flexibility.
Part-time opportunities: An employee fills a part-time position with this arrangement that does not require a full-length workweek.
Remote work or work from home opportunities: Employees can take this opportunity to work from anywhere in the world. It generates greater flexibility and improves work-life balance.