'We want everyone to be themselves and know that they belong'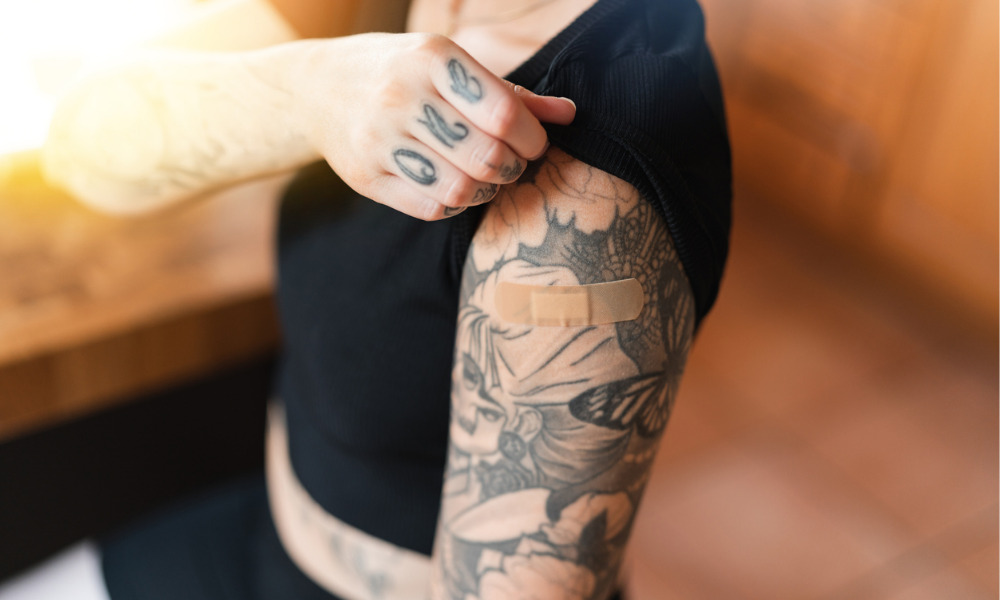 But Virgin Atlantic is celebrating individuality, as it becomes the first U.K. airline to allow cabin crew to display their tattoos.
Previously, any uniformed employee had to make sure that their tattoos were covered.
"We want everyone to be themselves and know that they belong. Many people use tattoos to express their unique identities and our customer-facing and uniformed colleagues should not be excluded from doing so if they choose. That's why, in line with our focus on inclusion and championing individuality, we're relaxing our tattoo restrictions for all our people," says Estelle Hollingsworth, chief people officer at Virgin Atlantic.
Facial and neck tattoos will still be banned for flight attendants, although the airline may relax the rules at a later date, according to the Guardian. And any tattoos with swearing, deemed culturally inappropriate, or that refer to nudity, violence, drugs or alcohol are off limits, along with prison-style love/hate knuckle tattoos.
A dress code that requires employees to cover tattoos and remove facial jewelry could be found to be discriminatory, according to one Canadian employment lawyer.
The Virgin Atlantic uniform was designed by Vivienne Westwood, who is well-known for her part in the creation of punk, says the airline, "so it's only fitting that Virgin Atlantic team members can express themselves with their unique tattoos, wearing the red uniforms designed by the godmother of punk."
In a sign that employers are "loosening up," more than three in 10 senior managers in 2019 said that they are more tolerant of employees donning non-traditional piercings (34 per cent), visible tattoos (32 per cent), casual attire (32 per cent) and non-traditional hair colours (32 per cent).