Survey looks at top preferences, finds some agreement for work location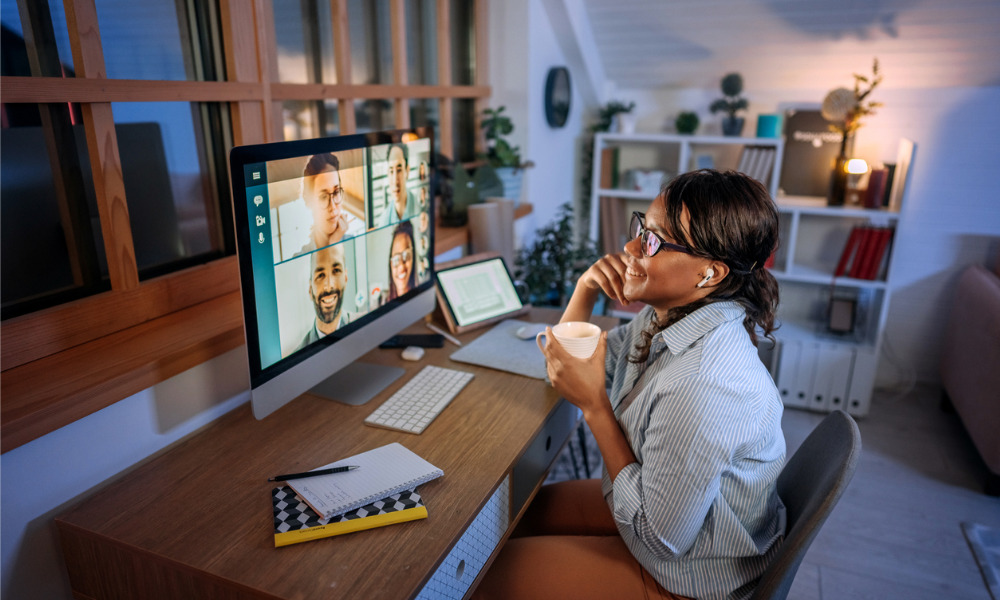 The preferred way to work is a mix of both remote and in-person, according to a new survey.
When asked, 54% of hiring managers said they would most like to see their teams switching between the two ways of work, found a Robert Half survey of 1,373 hiring managers and another 1,148 professionals in Canada.
However, the second most favoured preference for 38% of respondents was the in-person option. Only 8% of hiring managers reported fully remote as the best way.
For working professionals, 49% chose hybrid for the ideal workplace environment, found the survey.
Those participants were more closely aligned with the other models, as 28% preferred the onsite workplace with 22% seeing remote as the best way to work.
Top Canadian cities for hybrid
When it comes to local preferences, almost 32% of employees in Toronto are the most likely to apply for hybrid positions, according to a new study from LinkedIn.
Quebec City, Oshawa, Ont. and Hamilton followed closely behind when it came to employee appetite for hybrid work.
As for remote work preferences, two communities in B.C. found this type of work most appealing: Kelowna and Victoria employees clocked in at almost 50% and 46% respectively. This was from cities with at least 100,000 LinkedIn members, says the survey.
Employers should take heed of these types of surveys and not force employees back to the office full-time, according to an expert.
"Companies like Amazon and Disney that are forcing employees to return to the office are missing a crucial opportunity to leverage the benefits of flexibility in hybrid work," says the CEO of the hybrid work consultancy Disaster Avoidance Experts in talking to HRD.
These include increased productivity, improved employee satisfaction, and the ability to attract and retain top talent, he says.
"Moreover, forcing employees to return to the office without offering flexibility around doing so goes against the preferences of many workers, who value the autonomy and work-life balance that doing so can provide. It's important for these companies to consider the evidence and listen to their employees when making decisions about work arrangements."