LinkedIn looks at 12 million remote applications over 12 months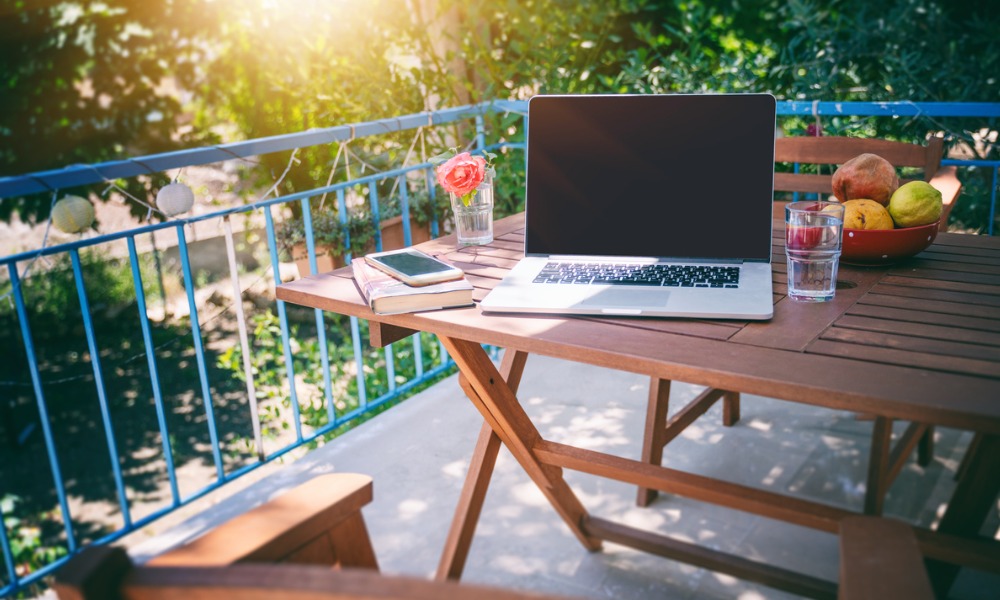 Workers in two of Canada's largest cities are the biggest fans of hybrid work, found a new survey.
Almost 32% of employees in Toronto are the most likely to apply for hybrid positions, while Montreal followed closely behind with 31% of workers, according to more than 12 million remote job applications on LinkedIn from May 2022 to May 2023.
Quebec City, Oshawa, Ont. and Hamilton followed closely behind when it came to employee appetite for hybrid work.
As for remote work preferences, two communities in B.C. found this type of work most appealing: Kelowna and Victoria employees clocked in at almost 50% and 46% respectively. This was from cities with at least 100,000 LinkedIn members, says the survey.
However, rental prices have since soared in Kelowna, with an average one-bedroom apartment now going for $1,952 a month, according to LinkedIn, citing Rentals.ca data. That's up more than 14% over last year.
Saskatoon, Halifax and Winnipeg were the next three cities who found remote work the best option as more than 40% of job applications from those cities were for remote jobs.
Canada's largest city, Toronto, is not home to many remote enthusiasts as 29% of applications there are for fully remote positions, according to the LinkedIn survey. But the average rent for a one-bedroom apartment has reached $2,572, putting Toronto just behind Vancouver and Burnaby, B.C.
Work from anywhere
While many a study has detailed how workers have benefited from being able to work at home, these benefits are not going to last, said one CEO, in talking with Canadian HR Reporter.
But there are many converts, judging by the LinkedIn report.
"After COVID, a lot of remote opportunities in my industry have opened up, which has made relocation not necessary," says Justin Bennett, 3D artist in animation, who has applied for remote positions in Vancouver from his home near Victoria.
"You are close enough that when there are social gatherings or networking opportunities, you're not that far away," he told LinkedIn.
For one worker in tech entrepreneurship and venture capital, Jessica Weisz stopped working are her office in Toronto during the pandemic. She decided to move away, first to Niagara, Ont., and then Kelowna, B.C. This move brought on many perks outside of work, she says.
"We came and saw the place that we could rent. You could see the mountains and the lake, it had a pool and it was massive and it was the same as rent for our little small loft in Toronto."
"I like being able to be home and focus and not have to go into the office," she says.