'These issues may be more widespread in the workplace than many Canadians think'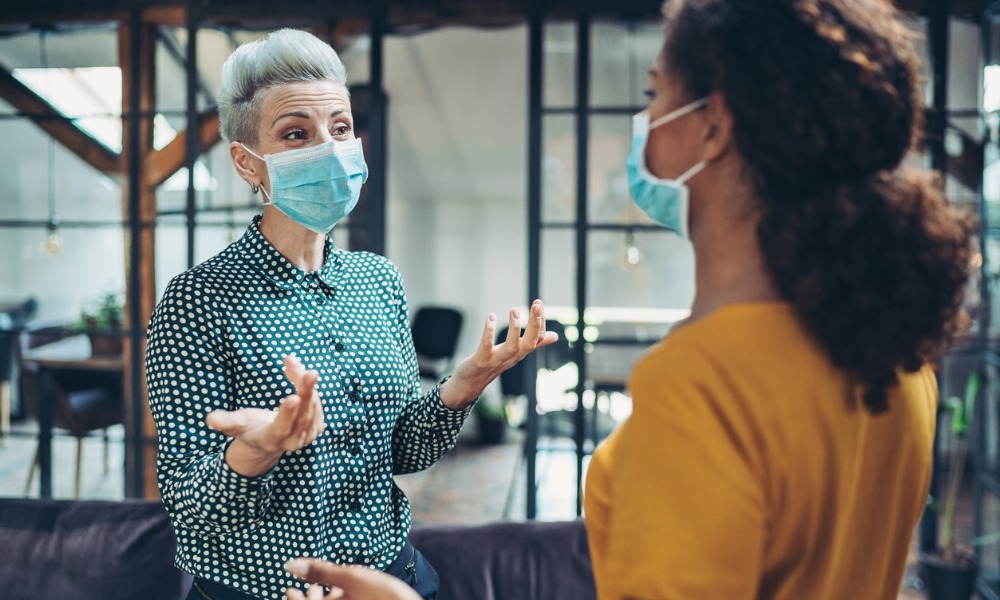 Despite increased efforts around diversity and inclusion, many working Canadians continue to experience discrimination, according to a recent survey.
Almost one-third (31 per cent) of those who identify as belonging to a visible ethnic minority say they have witnessed or experienced judgment or misconduct at their current workplace based on ethnicity or skin colour. That's compared to 13 per cent of all workers.
Among those in the minority, 32 per cent believe their ethnicity has negatively impacted their career growth, and 19 per cent say prejudice or lack of diversity and inclusion based on their ethnicity has influenced their decision to leave an employer, finds the survey by ADP Canada.
"These issues may be more widespread in the workplace than many Canadians think," says Reetu Bajaj, HR advisor at ADP Canada.
Further, workers belonging to a visible ethnic (39 per cent) or religious minority (31 per cent) say they don't feel comfortable expressing their opinions at work, compared to 25 per cent of working Canadians.
Also, 50 per cent of employed Canadians who belong to a visible ethnic minority believe their background is not represented within the makeup of their management team, finds the survey of 1,546 working Canadians from Oct. 23 to 29, 2020.
"Employed Canadians within these communities may not have a strong sense of belonging at work and may not feel their input is heard when trying to participate in discussions," says Bajaj. "These same individuals may also perceive that they are not represented within their management team."
Focusing on D&I
One-in-three (32 per cent) working Canadians believe that diversity and inclusion are priorities for their organization. This is done primarily through the composition of the workforce, onboarding and training, and surveys and employee feedback, finds ADP.
Sun Life recently rolled out an app-based diversity and inclusion tool to combat prejudice.
However, 36 per cent of respondents to the survey feel that while their organization is taking steps in the right direction, diversity and inclusion is still not considered a priority.
"While our survey also shows that conversations have started in half of Canadian workplaces, employers must be proactive in implementing a diverse and inclusive culture within their organizations to be respectful of human rights," says Bajaj.
"There is undeniable evidence that diverse workforces support more productive and creative organizations," he says. "With the survey indicating that the younger generation of workers is more committed to social justice in the workplace, expectations around diversity and inclusion may be heavily-weighted attributes of ideal employers as the future of work emerges."