'Many businesses have implemented policies based on opinion, rather than data'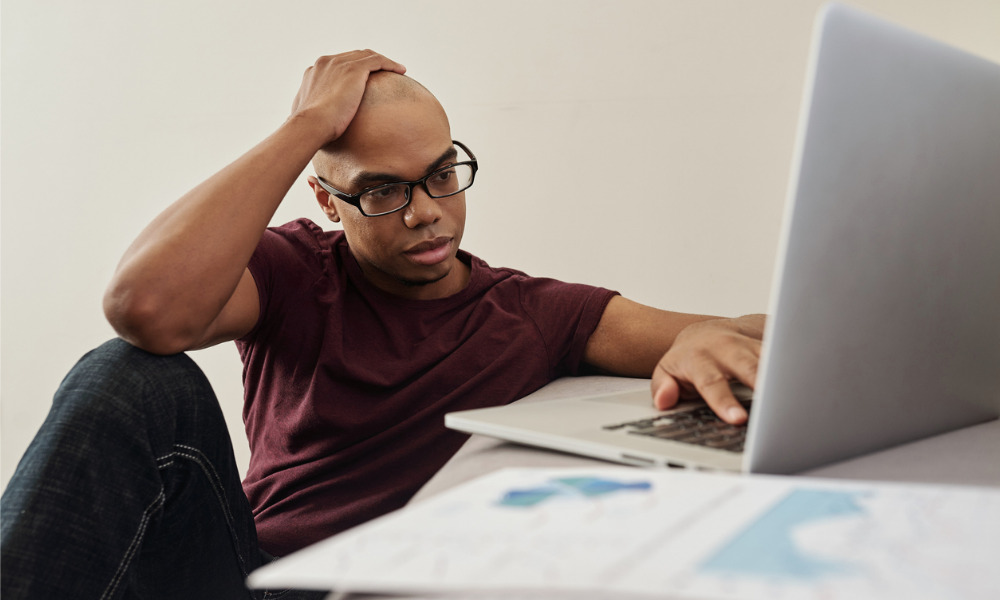 With many workers still working remotely, 61 per cent say that all their meetings are done by video, and 49 per cent find it exhausting, according to a report from Virtira Consulting, a remote team performance company.
"As businesses adapt and learn from the remote work experiment, many have implemented policies regarding remote work based on opinion rather than data, causing a negative impact on employees," says Cynthia Watson, Virtira CEO.
"In my conversations with business leaders throughout the pandemic, the majority said that employees on webcams during meetings increased engagement and productivity, but our study clearly shows it can have the opposite effect."
However, about a quarter of workers do not feel the fatigue (25 per cent) or are neutral (26 per cent) on the matter, finds the survey of more than 1,700 employees, managers and executives conducted in January.
Employers should strongly consider "mixing it up" during the never-ending stream of online video meetings to keep workers from tuning out, according to a corporate events marketing specialist.
Variation by personality, age
Introverts (58 per cent) feel the fatigue more strongly than extroverts (40 per cent), finds the survey.Also, the younger the worker, the more likely they are to feel video call fatigue. Workers aged 18 to 24 (64 per cent) report the most incidents of high exhaustion being on camera, followed by 25- to 34-year-olds (57 per cent) and 35- to 44-year-olds (50 per cent). A significant portion of 45- to 54-year-olds (43 per cent) and 55- to 64-year-olds (40 per cent) also have the same experience, while the incidence is fewer among those aged 65 and up (21 per cent).
With "Zoom fatigue" fast becoming an issue for many employees who work from home, virtual reality (VR) technology could be the next step in providing a better "face-to-face" experience.
Why use video?
Sixty per cent of workers say the number of meetings they attend has increased significantly since ad-hoc chats they had at the office have been replaced by formal meetings.
And while the use of video is based largely on the meeting leader (28 per cent), 26 per cent of workers feel pressured to be visible because the group is on camera. Others say it's a company (23 per cent) or department (10 per cent) policy, while nine per cent simply prefer it to use their camera.
Still, video calls have their benefits. Sixty per cent of respondents say being on camera during meetings make them feel more engaged with their team while 65 per cent say it helps them connect to the team, finds Virtira.
More than two in five (43 per cent) say it makes them more productive and 35 per cent say being on camera makes them feel less lonely.
Constant video calls is causing an explosion of multitasking, according to one expert.