'This moment is a golden opportunity for the HR function to influence the direction of the organization'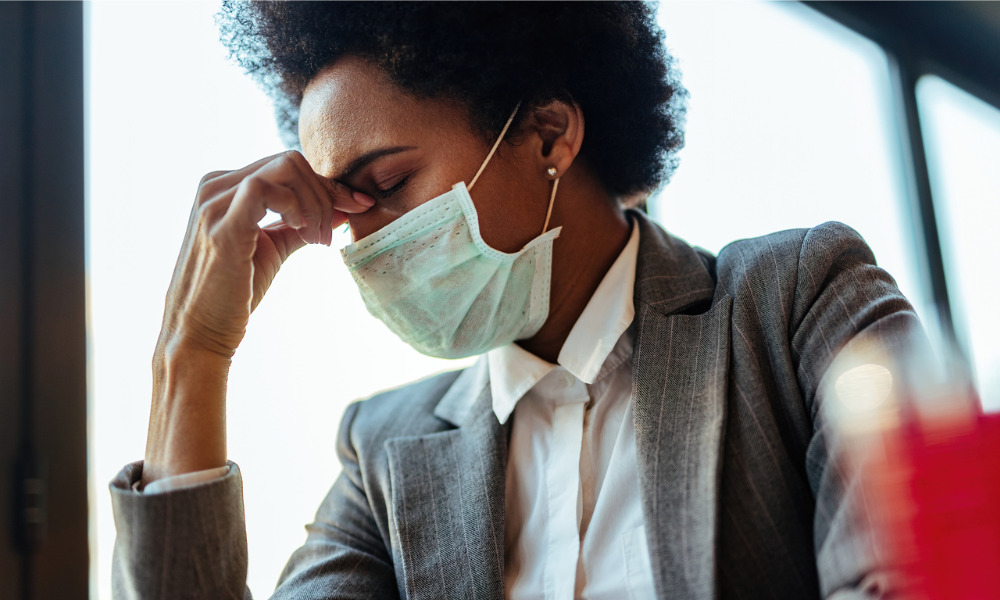 Looking ahead to 2021? There are five lessons that business leaders should take into account, according to a report from employee experience and people analytics platform Perceptyx.
Having worked with hundreds of large global organizations to survey more than 750,000 employees about their specific work situations and how they and their organizations are addressing key issues, Perceptyx identified data patterns that vary from anything they have seen in the past 20 years.
"2020 has fundamentally altered the processes that HR functions are responsible for --- from where we work, to how we work, to how we onboard, train, and exit employees, to how we pay them, provide benefits, and give them time off," says Sarah Johnson, vice-president of enterprise surveys and analytics at Perceptyx.
"In an uncertain world, we don't have the luxury of guessing. As leaders, we need to know for sure what is most important and what actions will resonate. There is real power in data and analytics to help organizations address the myriad of changes, as we have seen through the successes our clients have had using data to make informed, actionable decisions."
Canadian HR Reporter also recently spoke to another expert about lessons for HR from 2020.
5 key lessons
Perceptyx outlined five key lessons that employers should consider for 2021:
Move beyond engagement: Leaders should listen to employees "in the moment" to learn specifically what they need to be successful and respond quickly. They should collect real-time data that provides insights to not only inform strategy and policy in a significant and powerful way, but to help map the eventual return to the workplace.
Help women: Employers should do a better job helping women to be successful or they risk moving backwards when it comes to the progress that women have made in organizations. Employers should provide more degrees of freedom that enable women to sort out their schedules and priorities in a way that works for them.
Prioritize resilience: Resilience will continue to be essential going forward. All employees – new and current – need ways to build and maintain ties with co-workers, to continue to innovate and collaborate with a shared sense of purpose.
Recognize fatigue: The longer the virus impacts people's everyday lives, the deeper the fatigue sets in and starts to erode positive feelings about everything -- including work and employers. Organizations must be prepared for, and recognize, this fatigue to affect employees at all levels, and listening to employees is critical to overcoming this hurdle.
Be empathetic: Managers need to demonstrate extraordinary empathy for their employees, and HR must help managers learn to listen empathetically.
"Times of upheaval can also be times of great innovation and change. This is the time to rethink everything, and to do so quickly and visibly," says Johnson. "This moment is a golden opportunity for the HR function to influence the direction of the organization, to come to the table with facts, data, and insights that will enable the organization to navigate the uncertainty and find a new path to success."