Expert details ill effects on workers' productivity, job satisfaction, work-life balance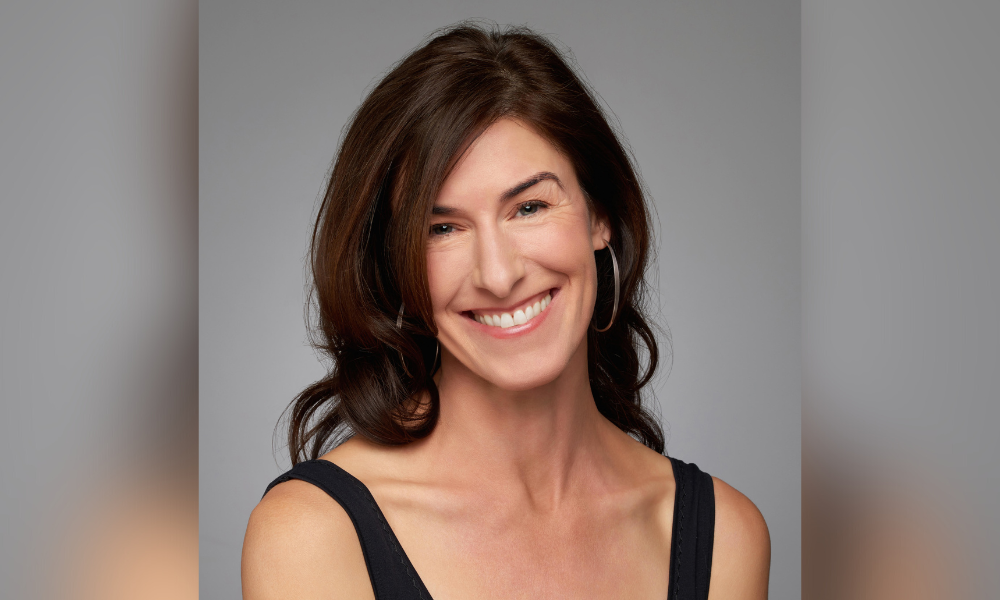 Despite the hoopla, the hybrid work model may not be all that good after all, claims one expert.
While many a study has detailed how workers have benefited from being able to work at home, these benefits are not going to last, says Laura Putnam, CEO of Motion Infusion, in talking with Canadian HR Reporter.
"There's this sense that we, as human beings, rise up to… the moment. And so this is what happened, actually, with the pandemic."
One thing she points to is workers' engagement levels.
"At the outset of the pandemic, our levels of engagement actually went up, which is kind of surprising. But then – following the murder of George Floyd and as we continued in the pandemic – rates of engagement went down to historic lows. So they went from historic highs to historic lows."
Employee engagement levels are falling worldwide, according to a previous report.
Productivity, job satisfaction
The case is the same when it comes to productivity, says Putnam.
According to a report released in January 2022, almost two-thirds (63 per cent) of employees who have worked from home full time the previous year felt more productive there. That's compared to 37 per cent who feel more productive at the office.
"Earlier on, we were seeing a rise in levels of productivity. I think that there probably was some novelty in getting to work from home and having that newfound freedom and autonomy," she says.
"But now, what we're starting to see is that, as we continue on this path… our productivity levels are actually going down."
Worker productivity is falling at the fastest rate in four decades. According to a CNBC report, 2022 was the first year since 1983 to include three straight quarters of year-over-year drops in average productivity per worker, citing a statement from ADP chief economist Nela Richardson.
The same phenomenon is happening to job satisfaction, according to the Motion Infusion executive.
Citing a Civic Science survey of over 1,700 respondents in the U.S., she notes that the number of people who are working in the office and were very happy at their work (35 per cent) is twice the number of workers who are working remotely and said the same (18 per cent).
"We wished for this kind of flexibility to be able to work from home. And what the research is showing is that nearly 60 per cent of people who are interviewed said that they will leave their job if the hybrid work environment is taken away from them.
"So as much as we think that we want this, it's really generating this poor habit around connecting with others that's influencing both our satisfaction with our work, but also our connections with one another outside of work."
Social interactions
The ability to work remotely is also affecting social interactions among workers, says Putnam.
"We're having more meeting times. And when we're meeting together virtually, we're also not able to tune into social cues with one another as much. And [that's] one of the key factors in having a high-performing team.
Citing a Google Project Oxygen study, she notes that the highest-performing teams have a high level of psychological safety. And that's hard to achieve if people are not together, she says.
"A team is dependent upon people, real team members tuning – socially tuning – into one another. And if we are connected virtually, we're not able to pick up those social cues as well as we can when we're together in person."
Challenges of returning to office
Bringing workers back to the office is the obvious solution. But this is no piece of cake, says Putnam.
"We've kind of let the genie out of the bottle. And I don't know how we're going to put the genie back into the bottle."
In Canada, 80 per cent of remote workers say they would rather look for a new job if required to go back to the office full-time, according to a previous report.
But having real conversations with workers about how the ability to work from home has affected them is a good start, she says.
"Having those kinds of heart-to-heart conversations is the first step, so that employees can really understand the benefit behind [a return to the office]."
Putnam also suggests that employers can start to require workers to be in the office three days a week or even offer four-day workweeks, with all four in the office.