'Once this is over and there's a vaccine, and people begin to feel safe again, life is going to return to normal'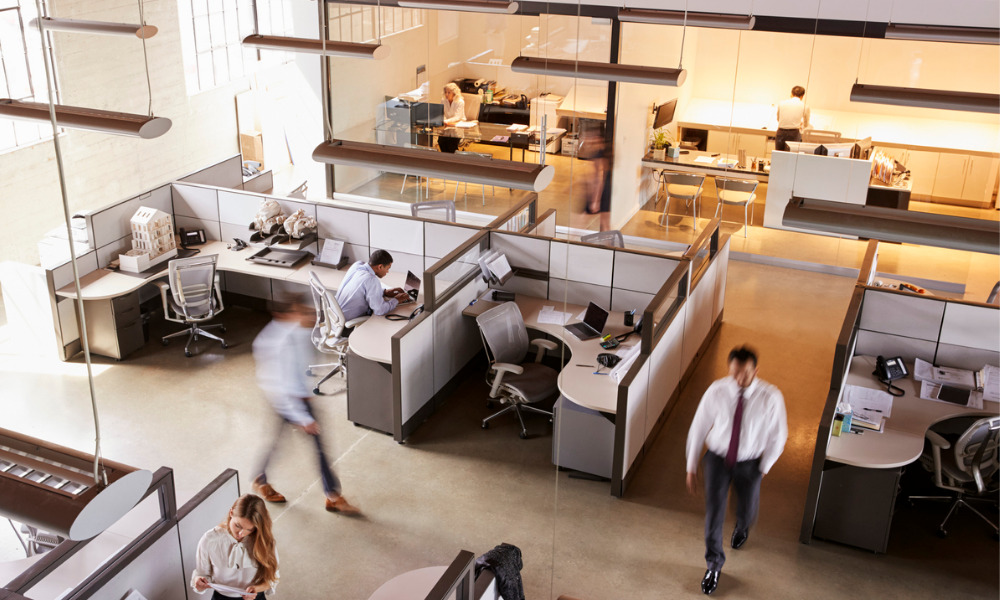 One of the surprises of the rise in work from home amid the pandemic is that workers' productivity has remained strong.
However, there's also a perceived cost in long-term productivity, corporate culture, and innovation and creativity, according to a report from real estate services firm Cushman & Wakefield based on a focus group and survey insights from large building owners and business improvement district executive directors in major U.S. markets.
"It's just not sustainable at the levels people have been at to remain productive; it's going to be at a cost to them [office workers] personally," says another focus group participant about the whole remote work setup.
Many employers have built up cultural capital over the past few years through interpersonal relationships, trust, shared history, vision buy-in and more, says the report.
"Organizations have leveraged this reservoir of cultural capital to help manage through change and crisis in 2020. Leaders fear, however, that capital will erode over time if people do not return to face-to-face interactions."
Several focus group members said the need for humans to be social and connect with each other will be a strong influence on a migration back to office environments.
"People have really short memories. So, once this is finally over and there's a vaccine, and people begin to feel safe again, I think that life is going to return to normal," said one.
While it's easy when everyone has gone remote amid the pandemic, once people go back into the office, "it will be a much different experience for someone connecting virtually to a session in the future where all other participants are together in the same conference room," says the report.
A previous study found that real estate professionals continue to see a key role for physical office space in creating a corporate culture (96 per cent) and recruiting and retaining employees (93 per cent).
Location
When it comes to office location, the consensus among investors, occupiers and placemakers is that location strategy was not likely to change significantly in the wake of the pandemic, says the Cushman & Wakefield report.
"People are going to want to be in the middle of everything, where you can walk to your amenities, your dining, live, work, play, and be there," says one focus group participant.
Previously, a TELUS International survey found that small talk and interacting with colleagues (57 per cent) are what employees miss the most while working remotely.