Many people keen to return to workplace, but with hybrid model: Survey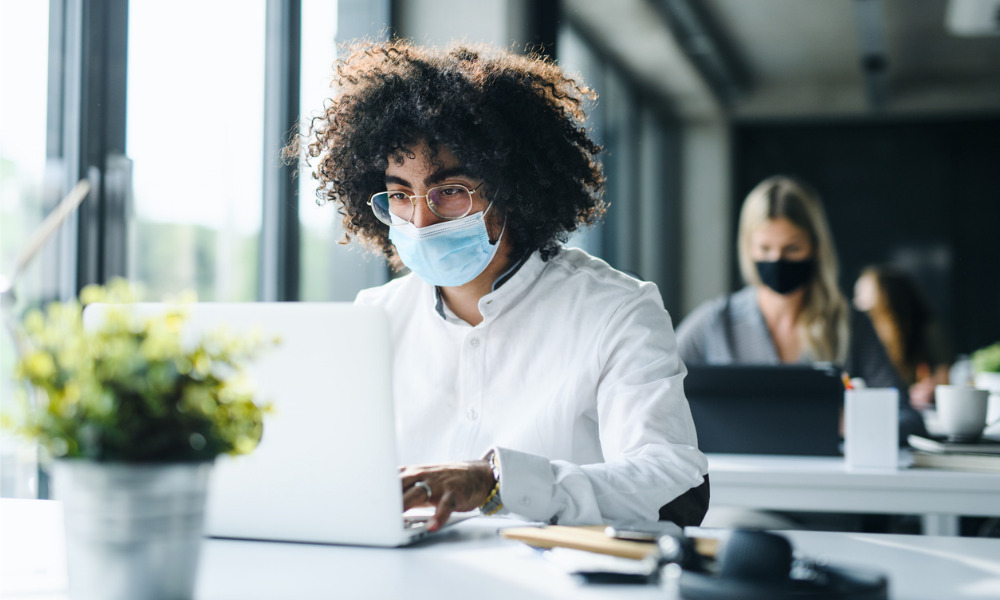 Just 20 per cent of Canadians want to go back to the office full time once people are able to return to pre-pandemic routines.
Bit a similar number (19 per cent) also don't want to work from home full time, finds a survey by Leger.
Instead, most people (40 per cent) want to work a hybrid model, meaning a mix of a few days a week at the office or workplace and a few days at home.
The remaining 19 per cent would want to work at the office or workplace only when needed, so one or two days a month, and work from home the rest of the time, finds the survey of 1,624 Canadians.
And almost half (47 per cent) say working from home was great for a while, but now they feel the need to go back to the office.
However, many Canadians worry about how their managers will handle the hybrid approach, according to a separate survey.
Turnover, safety concerns
Nearly one-third (35 per cent) of employees who worked or are still working from home during the pandemic say that if their employer ordered them to return to the office, they would start to look for another job where they can work from home, finds Leger.
About half of Canadians (50 per cent) who want to return to their workplace would also not be comfortable returning to work if some of their colleagues are not vaccinated.
Canadian HR Reporter recently spoke with a legal expert about whether employers can ask employees if they have been vaccinated.
Top reasons to stay home
So, what are the top reasons for wanting to stay home?
Convenience (67 per cent)
Save money on gas, transportation (64 per cent)
More productive at work (39 per cent)
Avoid a long commute and more productive (35 per cent)
Fear of contracting COVID-19 (24 per cent)
Can be a better parent (18 per cent)
Dislike of office environment (nine per cent)
Employees who have access to work-from-home options are 26 per cent less likely to experience workplace burnout, according to a recent survey.
In a study of a 16,000-employee Chinese travel agency, Stanford University found that call centre employees who volunteered to work from home during the pandemic saw a 13-per-cent performance increase, along with improved work satisfaction. Their attrition rate also halved.