Union calls for employers to list flexible working options in all recruitment ads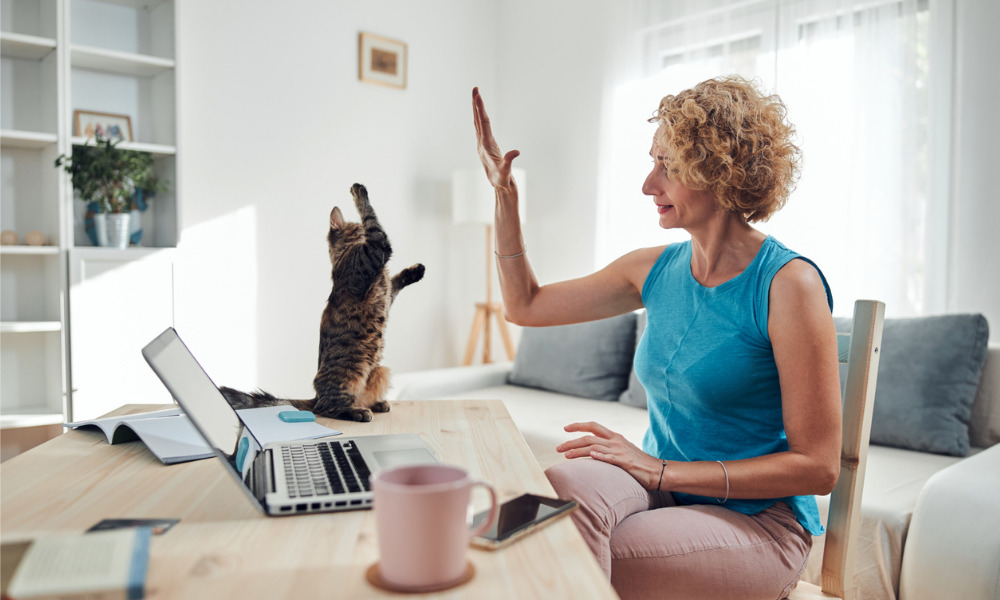 The Trades Union Congress (TUC) in the U.K. is calling for increased rights to flexible work for everyone, in every job.
It wants the government to introduce a new duty on employers to include the possible flex work options in all job ads and give every worker the right to work flexibly.
That means every job ad would include details of the potential flexible working arrangements are available in that role – whether that's flexi-time, compressed hours, part-time hours, job-shares, home or remote working, or predictable shifts.
"During the pandemic, many people were able to work flexibly or from home for the first time. Staff and bosses both saw the benefits this flexibility can bring," says Frances O'Grady, TUC general secretary. "But the current system is broken. A right to ask for flexible working is no right at all – especially when bosses can turn down requests with impunity."
"Ministers must change the law: all jobs must be advertised with the possible flexible options clearly stated, and all workers must have the legal right to work flexibly from their first day in a job," he says.
Fifty-six per cent of senior managers in Canada will require their teams to be on-site full time once COVID-19-related restrictions are completely lifted, according to a previous report.
HR managers support flexibility
TUC' call is backed by 70 per cent of HR managers who say flexible work could work for their business, according to a poll of 903 HR managers in the U.K. in November.
Half (49 per cent) say that greater flexible working could work for their business as a result of the COVID-19 pandemic. And more than two in 10 (21 per cent) say that their business already enabled significant flexible working before the pandemic.
However, 24 per cent of respondents say they won't enable significant flexible working at their company or business following the pandemic.
"Attitudes to all types of flexible working changed significantly in the pandemic. Ministers need to take advantage of this – and make sure all workers can get the flexible working they need," says O'Grady. "Flexible working is how we keep moms in work and close the gender pay gap. It enables dads to spend more time with their kids. It helps disabled workers and carers stay in their jobs – and in employment."
More than eight in 10 (84 per cent) Canadian employers say they will consider some sort of permanent work-from-home policy, according to a previous report from Randstad Sourceright.
"Research does show that employees feel more empowered than ever to take control of their lives – and that they have begun to reassess what's truly important to them at work. People want more flexible working arrangements, opportunities for development and outcome-based assessments from their managers," says Adecco Group.
A 'right' to flexibility?
The trades union thinks that flexible working should be made a "genuine legal right" from the first day on a job.
"People should be allowed to work flexibly from day one, unless the employer can properly justify why this is not possible. They should have the right to appeal any rejections. And there shouldn't be a limit on how many times you can ask for flexible working arrangements in a year."
Under current legislation in the U.K., all employees can make a flexible working request after 26 weeks on a job. One request can be made every 12 months and there is no right to appeal.
More recently, the government sought consultation to go further with the legislation, and its proposals would affect both employers who receive flexible working requests and individuals who are looking to change their contracted working arrangements.
Nearly half (48 per cent) of senior managers in Canada give employees the ability to choose when they work. And nearly one-third (31 per cent) say they don't mind if their workers put in fewer than 40 hours a week, as long as the job gets done, according to a Robert Half survey.
However, almost two-thirds (61 per cent of) workers say they need at least eight hours a day to get their job done.