'Companies will need to readapt work models to create an environment that promotes the well-being of the employees'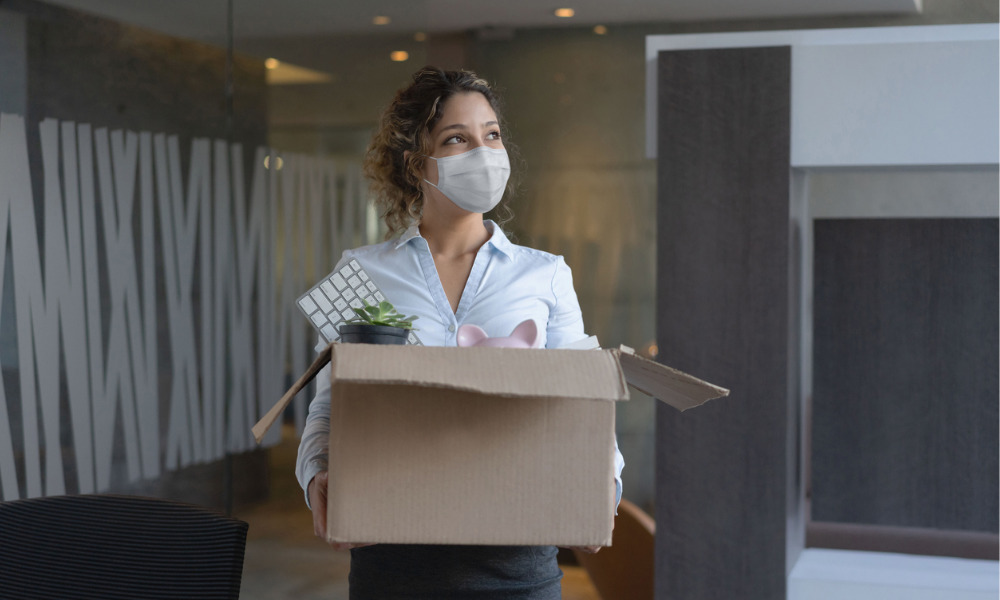 While 16 per cent of Canadian workers want to go back to working in an office every day, 58 per cent would like a hybrid model, according to a report from Citrix.
Nearly three-quarters (74 per cent) of office workers would prefer to work remotely at least some of the time while 17 per cent have no interest in returning to the office.
Of concern to employers: 73 per cent of workers said employers will lose out on talent if they don't offer flexible or remote working positions.
"Companies will need to readapt their work models to create an environment that promotes the well-being of the employee, and provides them with the flexibility and right technology to succeed," says Ed Rodriguez, general manager of Citrix Canada.
Nearly two-thirds of workers (63 per cent) believe that after the pandemic, traditional offices will be used in a hybrid style – used for specific activities. Meanwhile, 20 per cent believe that employers will maintain offices and get workers back in the workplace and 10 per cent think that companies will close offices completely.
Just 20 per cent of Canadians want to go back to the office full time once people are able to return to pre-pandemic routines, according to a separate report.
Remote work culture
Many workers feel supported by their manager in balancing work and home life during the pandemic (68 per cent). Others feel supported in this regard by their organization (66 per cent), IT department (53 per cent) and HR department (51 per cent).
However, the work-from-home experience has had its ups and downs for many workers.
While 30 per cent of office workers in Canada believe that company culture has gotten better – and seven per cent say it has gotten much better – as a result of remote working during the pandemic, 37 per cent say it has gotten worse and seven per cent say it is much worse.
Good leadership (71 per cent) is the most important factor in creating or maintaining a good company culture, followed by the creation of flexible work environments and schedules (43 per cent), according to Citrix's survey of 500 Canadian office workers conducted in February.
Other factors include inclusion (33 per cent), informal engagement with colleagues in the office (24 per cent), comfortable physical workspaces (22 per cent) and company policy (17 per cent).
Having a good chunk of the workforce working remotely can have its advantages, but there are significant challenges — particularly in maintaining a semblance of workplace culture, says one expert.
Wellbeing worsens for many
A company culture that promotes mental or physical wellbeing matters to 96 per cent of respondents, and it matters a lot to 73 per cent, finds Citrix.
And while 25 per cent say their physical wellbeing is better now compared to this time last year, 39 per cent says it's worse, with 10 per cent saying it's much worse.
Only 21 per cent of respondents mention that their mental wellbeing is better now than it was this time last year. In contrast, 46 per cent say it is worse, and 11 per cent say it is much worse.
"Employees and companies alike have realized that remote work styles can be productive when approached in the right way. Gone are the days that work is measured by a physical body present at an office each day and working 9 to 5," says Rodriguez.
"Employees are looking for companies that put their well-being and experience first. They want the ability to choose where they work from and have the power to control their own schedules. Companies that fail to adapt to this new way of work will fall behind, while those that do, will see more engaged employees that are motivated to succeed."