'Leaders need to default to patience… and pay special attention to the many accomplishments that are achieved during this time'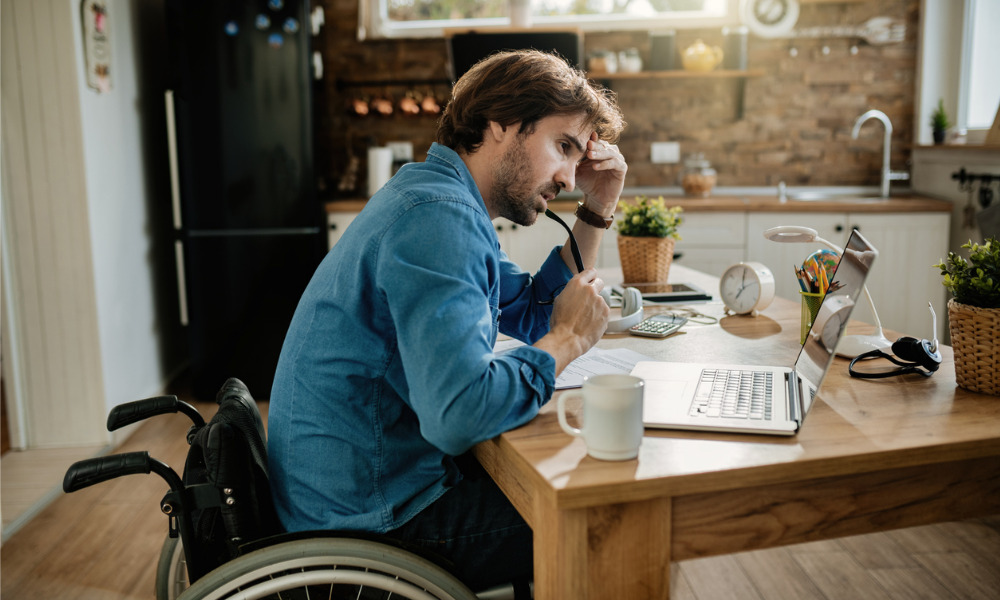 With the COVID-19 crisis, employers had to adapt quickly, and for many employees (66 per cent) it's their first time working from home full time, according to a survey.
"Interestingly, 67 per cent of those workers said that after the initial shock, their culture has taken on an air of normalcy," says Alex Lovell, director of research and data science at O.C. Tanner in Salt Lake City.
Four in five (80 per cent) of the respondents are setting a daily schedule or routine for themselves while socially distancing or in lockdown, found the March 29-30 survey of 1,276 full-time employees in the U.S., Canada and the U.K
"Overall, I was most surprised by how well the new remote workforce is adjusting to a significant change in how they work: Most of the new remote workers reported highly collaborative teams about four weeks into the crisis," he says.
Challenges of remote work
However, nearly one-third (31 per cent) of those working from home for the first time say they don't feel they have the necessary resources to adequately work remotely. Half (50 per cent) also feel they're receiving more work correspondence (through email, chat or text) outside of typical business hours than before, while more than a quarter (27 per cent) feel uncomfortable with employees seeing their surroundings at home on video call, found the survey.
Support for management is vital in these unique times while encouraging employees to stay connected via technology that will help them feel more a part of the team, says Lovell.
"Video conferencing is critical; it brings faces together and simulates face-to-face interaction. Encourage team, department and organizational meetups. It is not a perfect replacement for being back in the office, but it helps significantly."
HR should "focus on supporting and enabling leaders to have more effective one-to-one's, effortlessly recognize and coach or mentor their employees," he says. "Part of this is educational — many leaders are not well-equipped to do any of these things without additional guidance. They often became leaders because they were good at the work, not necessarily because they were an extraordinary leader. Remember that leaders are also going through a myriad of emotions and they need support too."
For companies to succeed, and for HR to facilitate these efforts in the best possible way, leaders need to "default to patience," says Lovell.
"Some deadlines will be missed, children are going to make unexpected cameos during meetings, and work and life are going to converge in unanticipated ways. Importantly, leaders need to pay special attention to the many accomplishments that are achieved during this time."
A separate survey by Morneau Shepell found many Canadians are reporting "unprecedented levels" of anxiety during the pandemic.