Canadian company renames 'people and culture' to 'people operations'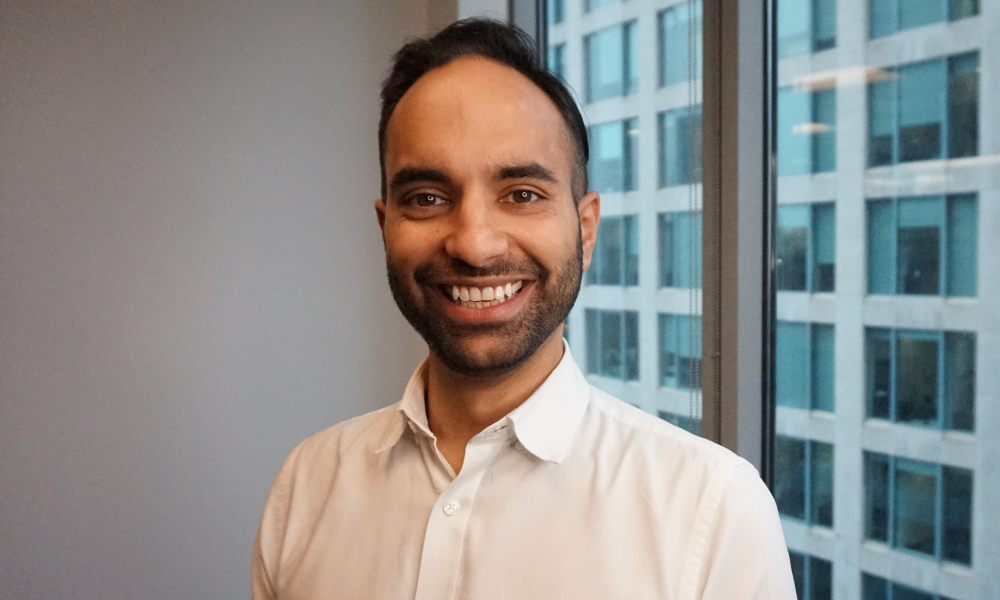 "Culture should never be the responsibility of one individual or one department. That onus of responsibility lies on everyone."
So says Sushant Trivedi, CEO of Fresh Tracks Canada in Vancouver.
As a company selling travel packages in Canada, border shutdowns and business lockdowns during the pandemic hit it particularly hard.
"We had to shrink the workforce; revenue and profits absolutely collapsed. We were facing significant challenges, and what was the most difficult thing was actually the uncertainty and the ambiguity because no one knew when there was an end in sight," says Trivedi.
Today, Fresh Tracks has about 100 employees but in the worst days of the pandemic, it had around a 40-person workforce.
Culture change for all
About a year ago, in January 2022, the company's founder, John Parker, brought Trivedi on board.
"Literally the first decision I made as CEO was I changed the name of our people and culture department to 'people operations.'"
Instead of housing the responsibility of culture in HR, it should belong to everybody, he said.
"Why should one department be called culture? It's not finance and culture or marketing and culture. So why is it people have culture? And so that's the reason why we changed it to people operations."
Making the change was also a response to dire numbers gleaned from a website that tracks employee sentiment, according to Trivedi.
"I did go on Glassdoor to look at what employers are saying and there was a lot of negative reviews. The impact score had fallen as low as 1.6. Right now, I'm really proud to say that it is actually the highest in Canada at 4.8 and we're actually higher than several large technology companies like Apple and Amazon."
A Victoria-based company also spoke with Canadian HR Reporter about how it achieved perfect scores on engagement.
The importance of ownership
By enacting this change, it sent "a very clear and strong message to the organization that, number one, the responsibility for the culture starts with me at the very top: if you want hold anyone accountable, start holding me accountable, and not a department but the responsibility of culture starts with all of you as members of the Fresh Tracks family," says Trivedi.
"And so I'd be looking at all of you as well in terms of 'What are you doing to enhance and improve the culture?'"
For this effort to succeed, Trivedi insisted all employees begin immediately "to act and operate as an owner."
"Good or bad for right or wrong, this is our business collectively. It's very easy to criticize, it's very difficult to construct and driving this deep sense of ownership amongst everyone."
By focussing on a combination of better pay with a new bonus structure on individual and company results, as well as the increased accountability, this has helped Fresh Tracks to succeed, according to Trivedi.
"I need to be able to provide both the emotional rewards of culture with collaboration; working with good people, and developing new skill sets for their own professional growth and development. If I'm able to provide that, along with the healthy financial option, then I've created a rewarding place for people to work."
Upskilling for retention
In addition to these steps, Trivedi began to send employees off-site to experience the travel packages personally.
"We've invested heavily in training and development, including investing a significant amount of money on sending our employees on trips across Canada, to learn about the product, to meet our suppliers because we pride ourselves at being the Canadian travel experts and in order to do that, how can we help someone plan their trip if we haven't taken the trip ourselves?"
HR and L&D should become much more closely aligned, says another expert.
Another aspect of training has been a program in which employees complete projects in other departments to further increase skills sets and this has helped in retention, says Trivedi.
"That idea of upskilling and broadening your horizon has also proven to be very popular amongst employees," he says.
"We also have probably the lowest attrition rate ever seen, so the highest retention rate. In fact, people are already talking about Fresh Tracks not being a place for a job but being a place for careers: there is longevity in their thinking and that is something that brings me great joy. Personally, it's very rewarding for me, as the leader of the organization."