Workers looking for more relaxed dress code at hybrid workplaces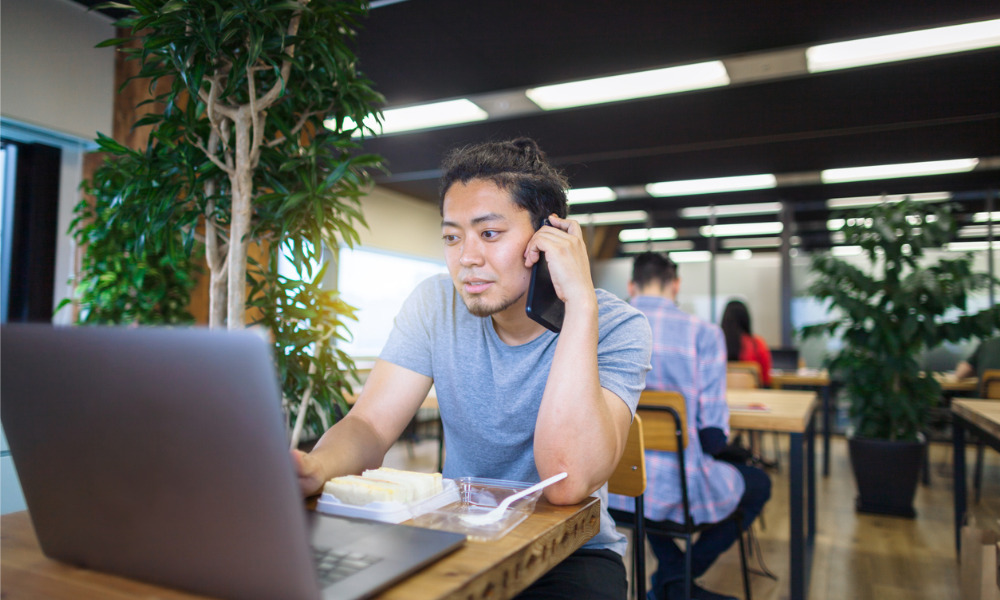 How will employees dress when they go back to the workplace?
Nearly six in 10 (59 per cent) say it will be more acceptable to dress less formally when employers turn to a hybrid work environment while 53 per cent plan to take a less formal approach to office attire, dropping the usual suit and tie.
Forty per cent believe that the days of formal business dress are over, while only 27 per cent say they look forward to sporting formal business attire when they return to the office, according to an IWG survey.
"Clearly, a lot has changed about our professional landscape due to the pandemic, including how and where we work," says Wayne Berger, CEO of the Americas for IWG. "After nearly 18 months of working virtually, Canadians across the country are adapting to a new hybrid way of working and are opting for a dress code that reflects this newfound sense of flexibility and balance."
Gen Z (18- to 24-year-olds) workers feel most strongly that it helps them to stay productive (54 per cent) and helps them distinguish work time from leisure time (55 per cent).
It is important for employers to create a return to the workplace plan to prepare for employees returning to the office, according to one expert.
Relaxed dress code at home
How have workers been dressing while working amid the pandemic? Seventy-one per cent have been wearing comfortable clothing such as athletic or leisurewear, leggings, tracksuits, and hoodies.
This is most common among 18- to 24-year-olds (83 per cent) and lowest among those aged 65 and up (56 per cent), found the survey of more than 1,500 workers conducted in May.
Two in five respondents (39 per cent) have been dressing up on the top for work video conference calls but sporting casual attire on the bottom half. This "Zoom-formal" approach was most common among the 18 to 24 demographic (54 per cent).
The majority of respondents would prefer to either work from home (22 per cent), work at an office close to home (27 per cent) or adopt a hybrid work model (39 per cent), according to the report.
"Being able to work from home or close to home is no longer considered a perk — it's an expectation," says Berger. "By 2022, close to 1.9 billion people worldwide will be working flexibly, so employers need to embrace what that might look like and how they can help employees adjust to this new normal. Relaxing the dress code is one such example."
Nearly six in 10 (58 per cent) of workers worked in a hybrid model during the COVID-19 pandemic, and 83 per cent say that the hybrid model is optimal in the future, according to a report from Accenture.