'Many companies turn to legacy tactics that can backfire and contribute to more division than unity'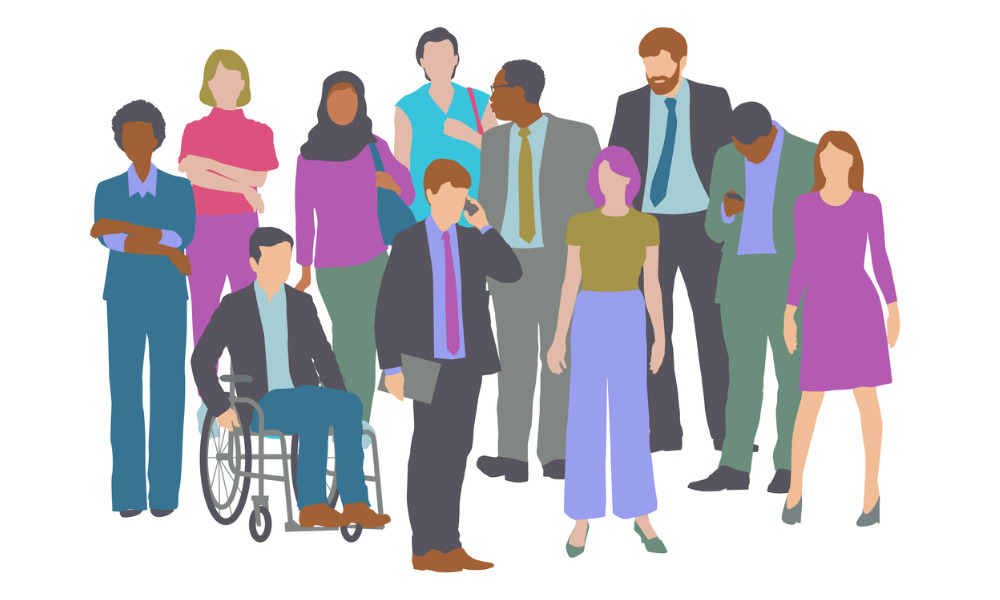 Employers are not doing enough to promote diversity, equity and inclusion (DEI) in their workforce, with 76 per cent having no diversity or inclusion goals at all, according to a new report.
Forty per cent regard diversity and inclusion as a risk mitigation and compliance issue and yet have no comprehensive DEI strategy. Also, only 12 per cent of employers recognize senior leaders for achieving inclusion and diversity goals.
Only 11 per cent of recruiters are evaluated based on sourcing from underrepresented groups.
"Diversity, equity and inclusion is a hotly discussed topic and clearly essential to business success. However, there are no clear guidelines on how to effect lasting, meaningful change," says Josh Bersin, global industry analyst. "The entire domain is highly complex, and many companies turn to legacy tactics of unconscious bias training, diverse recruiting and other directives that can backfire and even contribute to more division than unity. It's time for CEOs and CHROs to define their businesses in diverse, fair and inclusive ways."
Three-quarters (75 per cent) of employers do not have DEI included in the company's leadership development or overall learning and development curricula. Rather, DEI is treated as a compliance issue, according to the report based on 804 responses from HR professionals globally.
One-third (32 per cent) of companies mandate any form of DEI training for employees while 34 per cent offer such training to managers.
In December, the Canadian government launched a "50–30 Challenge" to advance and recognize diversity, inclusion and economic prosperity across the country.
Benefits of strong DEI
With this trend, companies are missing out on the many benefits of having a good DEI program, says the report:
When business leaders believe that diversity is good for business, organizations are 2.9 times more like to excel in innovation.
When the CEO sets the strategy and frequently communicates DEI progress, the company is 6.3 times more likely to have a diverse leadership team and be a leader in its industry segment.
Companies with excellent DEI programs are 2.6 times more likely to engage and retain the workforce.
Companies with excellent DEI programs are 4.3 times more likely to create a sense of belonging in their organization.
"In 2021, diversity, equity & inclusion will not only continue to rise in its level of importance because it's the right thing to do, but because people will understand that when the workplace is diverse and inclusive, their chances of success grows," tweeted Cassey Washington, senior account director at staffing agency Aquent.
Sun Life recently rolled out an app-based diversity and inclusion tool for employees to combat prejudice.