'Technology is going to be the glue that binds organizations together'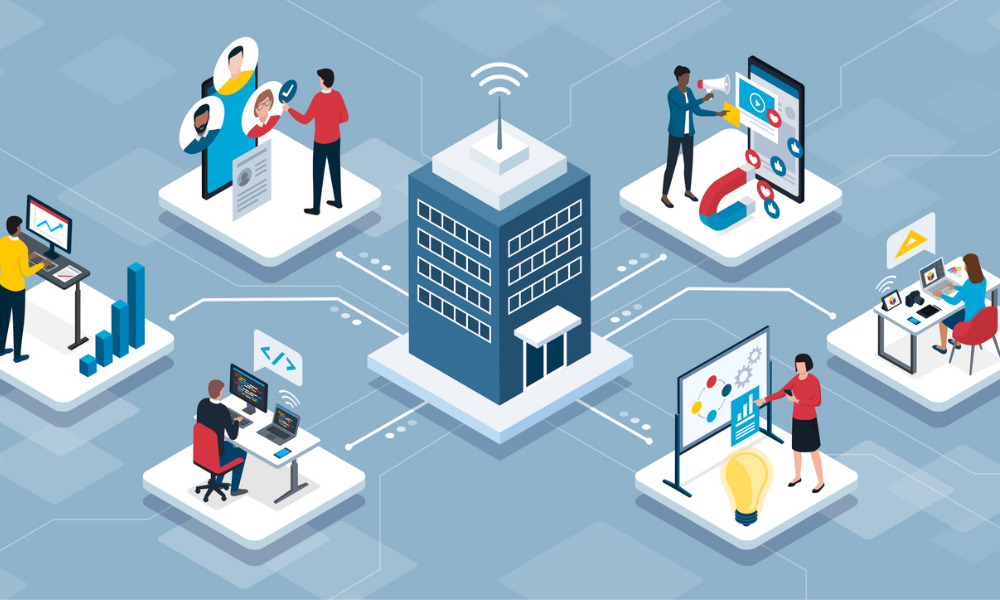 As businesses contemplate a return to work while the pandemic slowly subsides, can a hub-and-spoke workplace concept be seriously considered as a viable alternative for knowledge-based employers?
For employees who crave a having a say in where they work, hub and spoke just might be the prudent idea, according to Whelan.
"You give people choice and that is what people are hungry for right now; employees are hungry to have autonomy over their workday and so by giving them more locations to work from, you're giving them options to suit what is best for them on any given day," says Julie Whelan, global head of occupier thought leadership at CBRE in Boston. "By far the biggest benefit is employee engagement; employee happiness, when done right."
So, what exactly is hub and spoke?
"It's a term that is used to describe what would be a centrally located office that's supported by a series of surrounding locations," she says. "[Employees] have the option to sometimes work at the hub; they might have the option to work from home; or they might have the option to sometimes work from a third place that could be the 'spoke.' The key is that you're giving people more choice over where they work."
Many IT workers would rather quit than be forced back to the office, according to one survey.
Why the model makes sense
For employers considering investing in this type of real estate, a close look at how the employees want to work in the future and how employers wish to manage this, is the obvious first step to take, says Whelan.
"You as a company have to have the right culture and the right policies in place to support this because if you're a culture that you expect employees to come to the same place five days a week or you expect everybody to come together into one location when they are going to work together, then this model really doesn't work for you. But there are companies that are very distributed in their networks, and they are the ones that are looking into this right now."
Organizations shifting to a "virtual-first" mentality may also consider the hub-and-spoke model, says Whelan.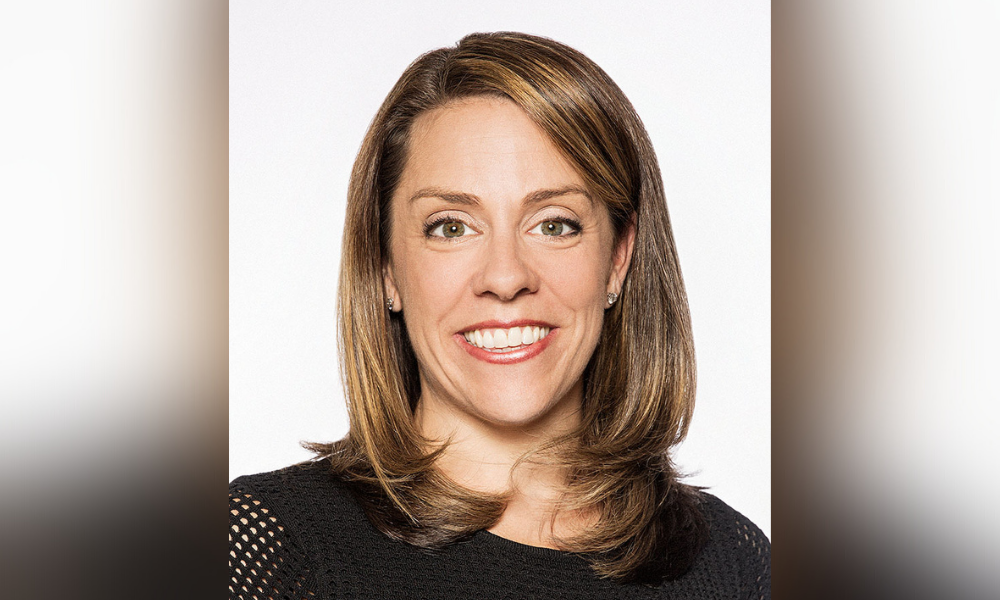 Julie Whelan
"These companies are tending to want to create hubs or studios where people can come together and gather in small teams as they need to. Then that is a perfect example where the hub-and-spoke mentality really can come into play because you have organizations who are generally OK with their employees determining when they should be coming together and what makeup they should be coming together in and that might not always happen in a central location."
Real estate considerations
Today, many of these types of workplaces tend to be clustered around cities, says Whelan.
"The reason that we've been so bullish on cities, even at the beginning of the pandemic when the fate of cities were coming into question is because we know that agglomeration effects of cities — which is the confluence of a lot of different people, businesses and transit coming together — is really important and that can't be really easily created anywhere else and so hubs do tend to be in cities now."
But they aren't exclusively located inside traditional downtown areas, she says.
"We see a lot of what we call 'better business districts' popping up that might not be central business districts anymore but that are areas of the city that are enticing for companies to be in because of the environment that's there. Hubs don't have to be central."
Some businesses are offering new ways to sell office space, says Whelan, and employing innovative new prototypes.
"What a lot of providers have done throughout the pandemic is created models around what we call on-demand or subscription-based office passes, which means that you can, as a user of the space, cash and credit as you use space but you pay for it on demand, or you have a subscription that says, 'I can go to x location as many times a month as I want.'"
Employers are testing this model through the use of flexible office providers "that have inherent built in scale in the market," she says.
Making office workers feel safe inside is becoming critically important in a post-COVID world.
Technology key to success
While this approach is not exactly new, the scale of organizations considering it is and "technology is going to be the glue that binds organizations together because the more decentralized you are, the more that you have to work between locations, the more important it is that you have technology that connects you to each other," says Whelan.
Besides the typical appointment-based tech tools, other ways to coordinate will also emerge to help manage the scheduling activities.
"Social networks that allow you to communicate with each other easily about where you are going to be on any given day and what might be the right way to gather based on where everybody is located. That is a far-fetched idea right now but conceptually the idea is there that you're going to be able to lead people to where they should be going on any given day based on what their calendar looks like and where their colleagues are," she says.
The concept won't work for every industry, says Whelan, as some work must be done in one central location.
"The thing that comes to mind is maybe lab space, with life sciences kind of things — they're a really good example of where that's probably not going to happen because you're not going to recreate those different types of space needs in five different locations. This is really suited for knowledge workers that need a mobile connection and a laptop to get their work done."