People prefer to control when and where they work – despite being offered top-notch on-site amenities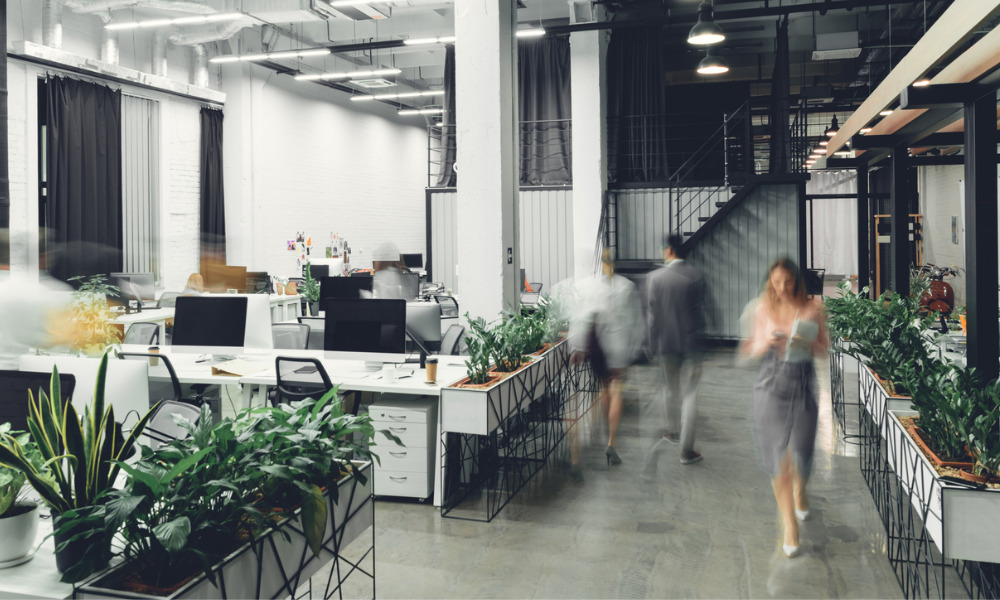 Despite the challenges of the pandemic, 78 per cent of workers rate their job satisfaction at seven or above on a scale of one to 10, and 48 per cent believe their company culture has gotten better.
Overall, 93 per cent of workers are likely to stay with their organization for the next 12 months or more. However, 54 per cent say they would leave their company if current flexibility in schedule and work location is not extended post-pandemic, according to a survey from EY.
And even when offered the option of having top-notch on-site amenities at an assigned office, 67 per cent would still prefer to control where and when they work.
"Whether you know — and accept — it or not, your employees have been forever transformed, and walking back this sea of change isn't an option," says Darryl Wright, partner for people advisory services at EY Canada.
"Employees have embraced the flexibility that tech-enabled remote working has made possible. And they don't expect it to stop in the aftermath of the pandemic. This is a critical moment for collaboration among all senior executives – from the CHRO and CTO to the CEO – to reimagine a model that supports both a safe transition and physical transformation to the workplace."
One in three (33 per cent) employees currently working from home say that they will quit their job if forced to return to the workplace full time, according to a previous report. Also, 73 per cent of workers say employers will lose out on talent if they don't offer flexible or remote working options, according to another report.
Culture and productivity
Employers should continue leveraging the reach of technology and the gains of flexibility "to cultivate teaming and a culture that supports innovation and productivity, in both physical and virtual environments," says Wright.
"Because while nearly half have seen a positive change in culture, there's still the remaining half that have seen no or negative change — and that needs to be addressed."
Flexible and remote work options also help improve employee productivity and reduce costs for employers, according to Gather, a conferencing and collaboration solutions provider.
"Behavioural science teams have long established that there are 'morning people' and 'night people' when it comes to work and application. Giving employees the freedom to choose their preferred hours, while fitting in daily commitments, means they will be working when they are at their freshest and most productive, and appreciative of the freedom to do so," it says.
"Remote working will also cut costs in several areas, such as expenses for travel (train fares and petrol costs) and fewer desks at headquarters, along with the associated overhead. Meanwhile, virtuous circles are created as companies lower their carbon footprint; by cutting back on transport, paper and utilities, among other daily office occurrences, they are more attractive to a millennial workforce."
Another report found that 58 per cent of office workers in Canada would like a hybrid model for work, where they can choose to work remotely or from the office each day after the pandemic