Many workers willing to quit, take pay cut for flexibility in role: survey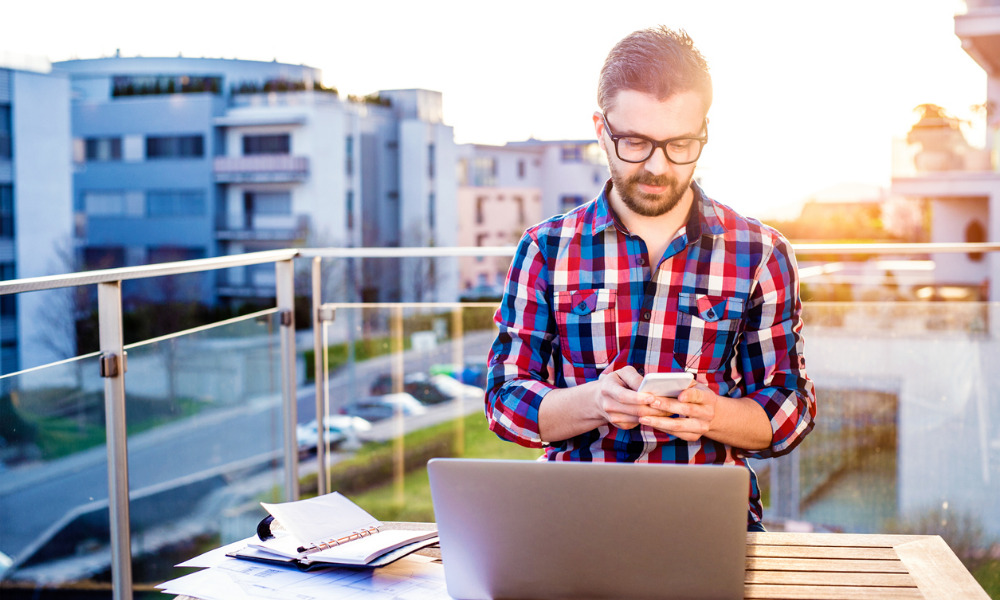 Despite all its challenges, 58 per cent of office workers in Canada would like a hybrid model for work, where they can choose to work remotely or from the office each day after the pandemic.
Nearly three-quarters (74 per cent) of office workers say that they would prefer to work remotely at least some of the time, and roughly the same number (73 per cent) think that businesses will lose out on talent if they don't offer flexible/remote working positions, according to a survey by Citrix.
"A year ago, Canadian employees were forced to work from home but antiquated work cultures and technology went along with them and created situations that have led to significant employee burnout," says Ed Rodriguez, general manager of Citrix Canada.
"Looking forward to a return to the office… companies will need to adapt their work models to create an environment that promotes the well-being of the employee, and provides them with the flexibility and right technology to succeed.
Nearly one in five (17 per cent) workers have no interest in returning to the office and would prefer a permanently remote role, while 16 per cent want to go back to working in an office every day, according to the survey of 500 Canadian office workers in February.
Despite increasing workloads, employees and managers in the U.S. also feel that they've been more productive working from home, according to a separate report from Infosys and the Milken Institute.
Relocating for flexwork
More than six in 10 (63 per cent) employees say that if they were to change jobs, they would only accept a role that offered flexible or remote working positions.
More than half (59 per cent) would be likely or very likely to consider relocating to a new city if they could still perform their role at the same level without commuting, finds Citrix.
Hypothetically, 28 per cent are willing to take up to a 10 per cent pay cut to move to a role that provided them with the ability to work remotely and offered flexible work hours. Ten per cent would be willing to take between a 10- to 20-per-cent pay cut if the new role offered flexibility while just four per cent would take a pay cut of over 20 per cent for a role that gave them this flexibility.
However, 53 per cent would not work for a company that paid less than they are currently on just because the new role offered remote working and flexible work hours.
One in five Canadian employers said they would adjust employee pay based on remote locations, according to a survey by Robert Half.
Company culture key
Thirty per cent of office workers in Canada think that their company culture has gotten better as a result of remote working during the COVID-19 pandemic, finds Citrix.
However, 37 per cent say their company culture has gotten worse.
What are the most important factors in creating/maintaining a good company culture?
good leadership (71 per cent)
the creation of flexible work environments and schedules (43 per cent)
inclusion (33 per cent)
informal engagement with colleagues in the officer (24 per cent)
comfortable physical workspaces (22 per cent)
company policy (17 per cent)
Experts agree that a strong corporate culture is needed for remote work success.