'When employees see breaks as useful and necessary, they are less likely to skip or shorten their break'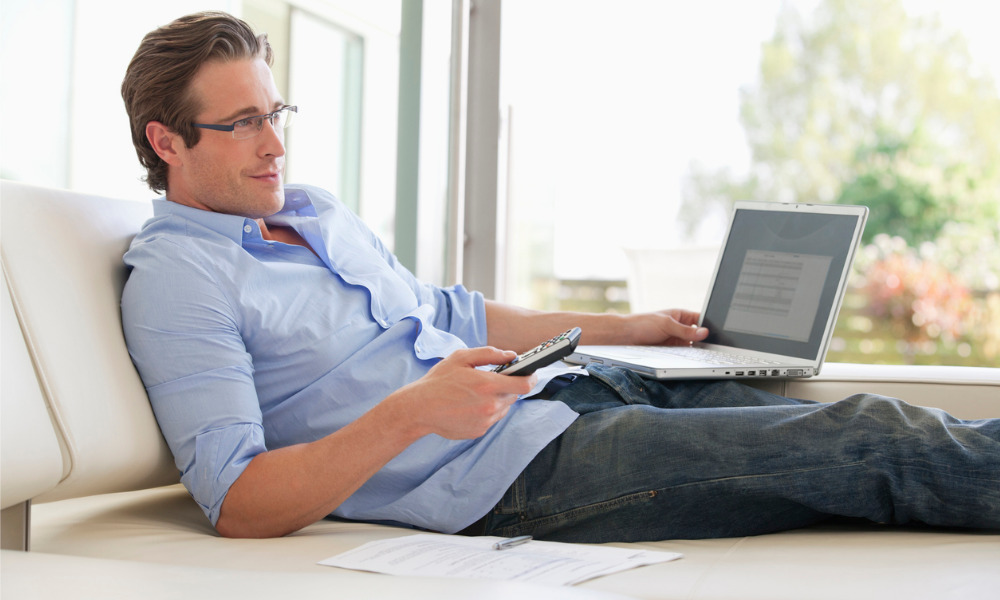 Have your workers taken a break from work today?
While working longer hours have become a reality for many workers since the start of the pandemic, work breaks should be seen as recovery opportunities that foster employee well-being and do not detract from performance, according to a report out of Simon Fraser University.
"To maintain or improve well-being and performance, employees need work breaks to recover from work," says researcher Zhanna Lyubykh, assistant professor of management and organization studies at the Beedie School of Business, and one of the authors of the "Role of work breaks in well-being and performance: A systematic review and future research agenda" report, based on a systematic review of 83 studies.
Type of break matters
But the length of time or frequency of breaks appears to matter less compared to how employees spend their time while on break.
For example, engaging in physical exercise during a work break may lead to increased well-being among knowledge workers. Also, taking a nap can improve task performance and physical well-being.
Other contingencies – such as timing, autonomy and employee compulsiveness – could also alter the effectiveness of micro-breaks.
Specifically, while taking social breaks is generally good for workers, having "forced" social breaks may harm workers' psychological well-being. Also, prohibiting workers from taking a nap break has a negative effect on well-being.
"When employees see work breaks as useful and necessary, they are less likely to skip or shorten their break," says Lyubykh.
Motivating employees
However, more than one-third (39 per cent) of employees occasionally, rarely or never take lunch breaks, according to a study released in June 2021. Also, more than eight in 10 (82 per cent) workers work while on vacation.
"Organizations can help by introducing unstructured break periods that allow employees to take breaks as needed," says Lyubykh. "Studies show that employees who can choose when they take their breaks experience less stress compared to workplaces that have an overly rigid work break schedule."
Giving workers incentives for taking breaks is one way that employers can encourage workers to take a break from work, according to Corovan, a firm that helps employers facilitate workplace changes
"A popular way of doing this is by setting up contests and challenges throughout the week that require employees to step away from their desks to participate in. Scavenger hunts around the office, and taking fun staff surveys are great ways for employees to unwind while allowing them the ability to win gift cards and prizes for getting involved," it says.
"Creating a "break challenge" is another way you can reward employees for logging down their break hours during the week and rewarding employees who reach a targeted number of break hours."