Survey shows high levels of burnout, lack of career path – and not enough support from employers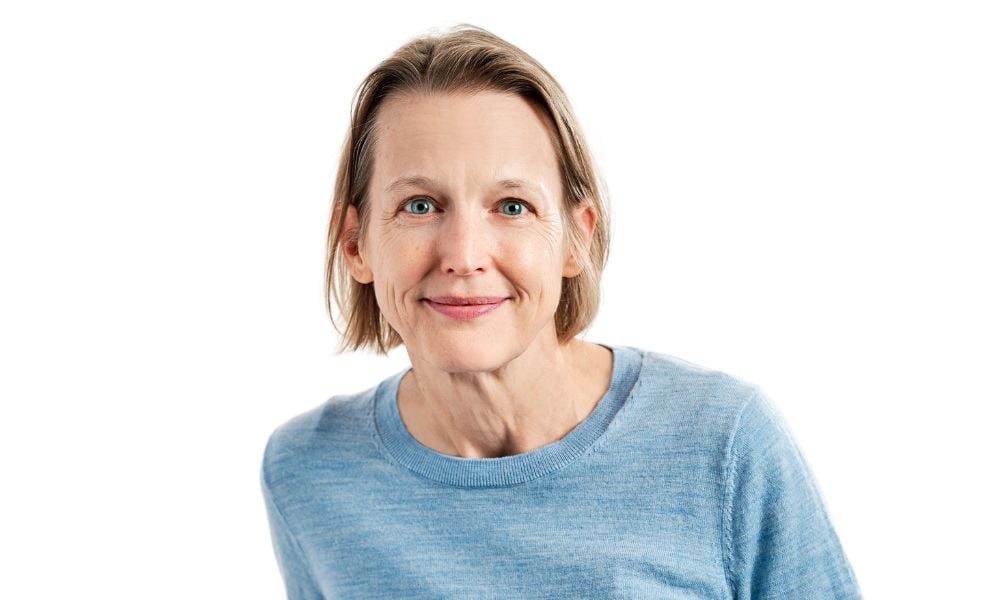 "Middle managers are the group of leaders that spend the most time with employees… a group of people which we must now start to focus even more on."
So says Susan Tohyama, CHRO at Ceridian, in talking with Canadian HR Reporter.
The sentiment is backed up by a recent survey from Ceridian showing that it's not just rank-and-file workers who are looking for possible directions in their career.
Sixty-nine per cent of middle managers feel stuck in their roles, and 25 per cent don't see a career path for themselves with their current employer, according to the survey.
Twenty-four per cent even say that they have regretted becoming one. And while 47 per cent still see themselves still as a manager in three years, 20 per cent do not and 33 per cent are unsure.
'Squeezed from all sides'
On top of that, 89 per cent middle managers experienced burnout in the last year — compared to 87 per cent for all workers.
Also, 34 per cent don't feel fulfilled in their jobs and 74 per cent are either actively looking for a new job or open to new opportunities, finds the survey of over 8,800 workers.
The middle manager experience has been a terrible one, and they have been "squeezed from all sides," says Tohyama.
Aside from going through the pandemic, middle managers have also been stressed over the shift to in-office work, remote work and hybrid setups, she says.
Recently, federal workers in core public service who are working from home started their return to the office journey, but not without some pushback from stakeholders.
"And then they've also got this fact that they are also going through the same thing as all the other employees are," says Tohyama.
Support wanted
On top of that, few among them are getting the support they need from their employers, including:
learning and development opportunities (42 per cent)
being empowered to have autonomy over their time (33 per cent)
strong direction from and access to senior leadership (28 per cent)
access to HR technology to help manage direct reports (25 per cent)
mentorship opportunities (24 per cent)
Another 18 per cent say their company doesn't do anything to support middle managers at all. Only 29 per cent of middle managers feel they are very or extremely valued by their employer.
Only 52 per cent of employees overall feel committed to staying with their current employer for at least three to five years, Ceridian previously reported.
What's next?
Eighty-three per cent of middle managers say having a clear career path makes them want to stay with an employer longer. However, only 17 per cent of them aspire to join the executive ranks (VP or higher) versus 24 per cent who will be happy to become subject matter experts within the company.
"We've all gone through the pandemic… there's a shift in how people view their own success," says Tohyama. "For somebody in the past, I think it was quite linear, quite ecstatic. Success meant you moved up in the ranks, you got a higher title. Now, a lot of employees are thinking: 'That's not necessarily for me'."
Nearly half (47 per cent) of respondents say that their pay raise is the best aspect of being promoted, according to a previous report.
Now, the most meaningful ways that employers can earn loyalty from their middle managers, according to Ceridian, are:
opportunities to upgrade skills (57 per cent)
flexibility to move outside of their current position (47 per cent)
having a personalized growth plan (38 per cent)
This means that employers must ensure they have "those avenues for middle managers to be able to move through an organization, to have different opportunities outside of their function," says Tohyama.
"We need to look at making sure that we've got the right level of leadership training, an understanding of what it means to go from a middle manager to a senior manager — making sure middle managers actually have the opportunity and the time set aside so they can take these trainings and feel like they're more equipped to be managers at our senior manager level or executive level."
Employers must also give middle managers some flexibility in their work arrangements and the trust that they can manage their time and get their job done — even as they climb up the corporate ladder, she says.
"I don't know for sure, but what I think is happening is some of these middle managers are thinking, 'I'm not sure those senior executives get the same level of flexibility that I do. I really find flexibility important to me.'
"So senior managers, executive managers, must start to be role models of flexibility. They must say, 'I also embrace flexibility. This is how I'm embracing flexible work arrangements for me.'"