Company looking 'to make workplace an inclusive environment that celebrates diversity and values its positive impact'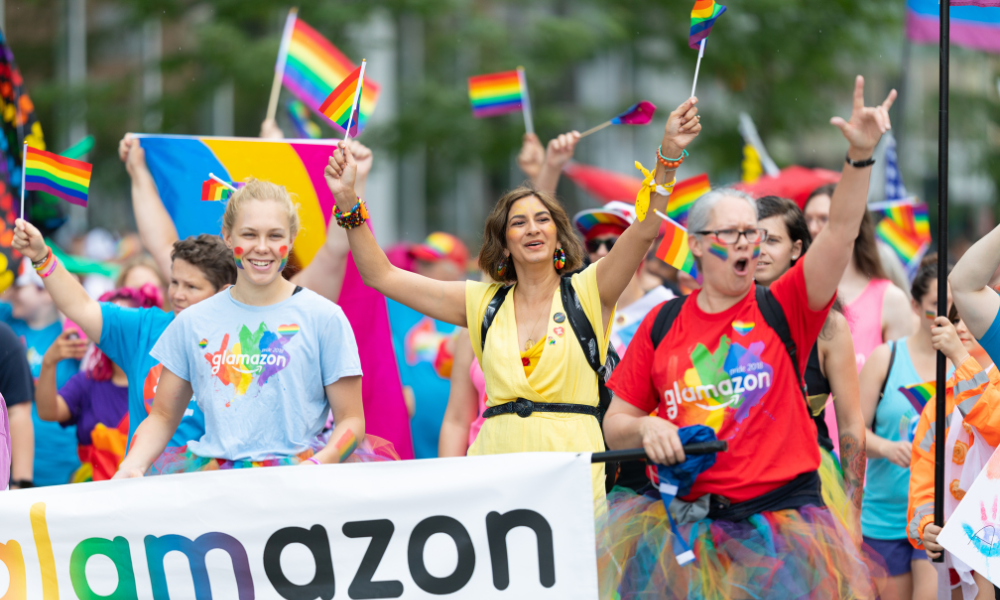 Amazon Canada has launched a project to celebrate the experience and leadership of LGBTQ2S+ employees.
Called Fièr.e.s ("Proud"), the project features five Amazon employees sharing their stories in a 50-page colouring book.
"We're so proud to launch Fièr.e.s to raise awareness about the various realities of our employees. It is our goal to continue to make our workplace an inclusive environment that celebrates diversity and values its positive impact," says Zoya Zayler, head of diversity, equity and inclusion, at Amazon Canada.
Fièr.e.s features portraits of each featured employee. The colouring book is being distributed to hundreds of Amazon employees across Quebec and Canada to promote an engaged, constructive dialogue about inclusion and diversity in the workplace.
Amazon Canada says it collaborated with local artists to bring Fièr.e.s to life and promote the uniqueness of Quebec culture. Amazon worked with Chris Bergeron – author of the novels Valide and Vaillante – who endorsed the book's texts and wrote its preface. Visual artist Maxime Prévost created the illustrations for the project.
"There are so many programs, initiatives and activities that are implemented to ensure an inclusive work atmosphere," said Yahir Castillo, human resources business partner at YUL2 at Montreal. "Fièr.e.s is the perfect example of this, and the impact projects like this can have on the lives of employees is immense."
While the majority of LGBT+ respondents to a global survey said that many employers have introduced positive measures to support them, too many non-inclusive behaviours still happen in many workplaces, according to a previous report.
For the Toronto Pride Parade last June, Amazon collaborated with Natalie Very B, a local artist and ally of the LGBTQ2S+ community, to design an allegorical float, which was accompanied by 200 Amazon employees.
It's important to celebrate Pride in the workplace to "acknowledge and recognize the accomplishments of the gay rights movement and our brave LGBTQ advocates," says Jandee Speegle, former senior people and culture specialist at Kazoo, an HR platform company.
"It's about the people in the LGBTQ community and our allies who fight and continue to fight for equality," she says.
"As human resources leaders, we have the power to put our people in the spotlight, showcase photos and stories that make us unique, and highlight our efforts around the importance of celebrating our diverse voices."
In July 2021, Canada's LGBT+ Chamber of Commerce (CGLCC) launched the Rainbow Registered program, which provides a third-party seal of approval of the inclusivity of business practices.