UFCW says day should be legislatively extended to all jurisdictions so workers aren't penalized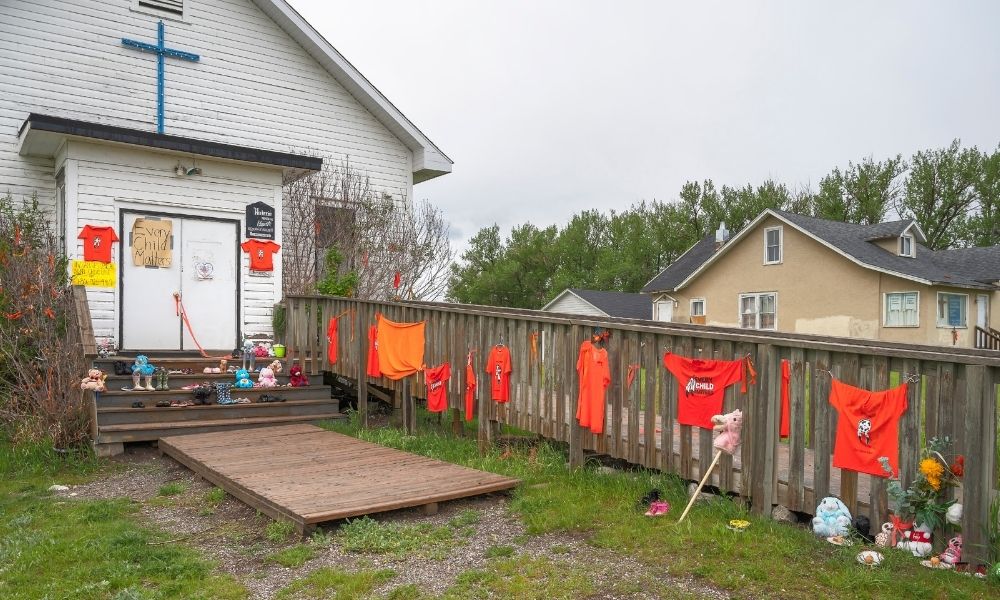 The Saskatchewan government has announced it is recognizing Sept. 30 as a Day for Truth and Reconciliation in the province.
"With this proclamation, the provincial government reiterates its commitment to recall our past, working in partnership with the Indigenous peoples of Saskatchewan, and working together toward cultural and economic reconciliation," says Don McMorris, minister of First Nations, Métis and northern affairs.
"I encourage all Saskatchewan residents no matter their heritage or creed, to take a moment for solemn reflection and discussion on the importance of meaningful and lasting reconciliation in our province."
All provincial government buildings in Saskatchewan, including the Provincial Legislature and Government House, will lower their flags to half-mast. The Provincial Capital Commission will also be turning certain park lights orange in key locations of Wascana Centre, including at the Bandstand on the north shore, the Legislative Landing in front of the QEII Gardens and at the steps of the Provincial Legislature.
The government is also encouraging residents, including public employees and students, to wear orange to further generate discussion and raise awareness on the history of the residential school system in Canada. The schools operated for more than a century. The federal government reports that 150,000 Indigenous children were removed and separated from their families and communities to attend these schools.
Saskatchewan is joining British Columbia, Newfoundland and Labrador and other provinces in marking the date.
'Cruel choice' for workers
However, not everyone can join in on commemorating the day, says Paul Meinema, national president of UFCW Canada.
"Millions of workers in Canada will not be able to participate this year and honour the memory of those children, because in most jurisdictions outside the public sector, most private employers do not support treating Truth and Reconciliation Day as a statutory holiday."
Ontario and Quebec, for example, are giving workers "the cruel choice of having their pay docked if they honour the call of Truth and Reconciliation Day," he says.
Meinema also criticized Loblaw and Rexall-banner stores that employ thousands of UFCW Canada members, many of whom are Indigenous, for not recognizing the day as a statutory holiday.
Eighty per cent of U.S. employees believe addressing racial injustice and equity is a central responsibility of CEOs and management. However, more than a quarter say company leadership has done little to nothing to actively address these issues in the past year, according to a recent report.
"The National Day for Truth and Reconciliation should be legislatively extended in all jurisdictions. All of us who live on this land have hard work ahead of us, in facing a dark past and building a future where the promise of true justice and equity is delivered," he says.