'There are people in the sector who have a lot of really tangible ideas about where that improvement might come from'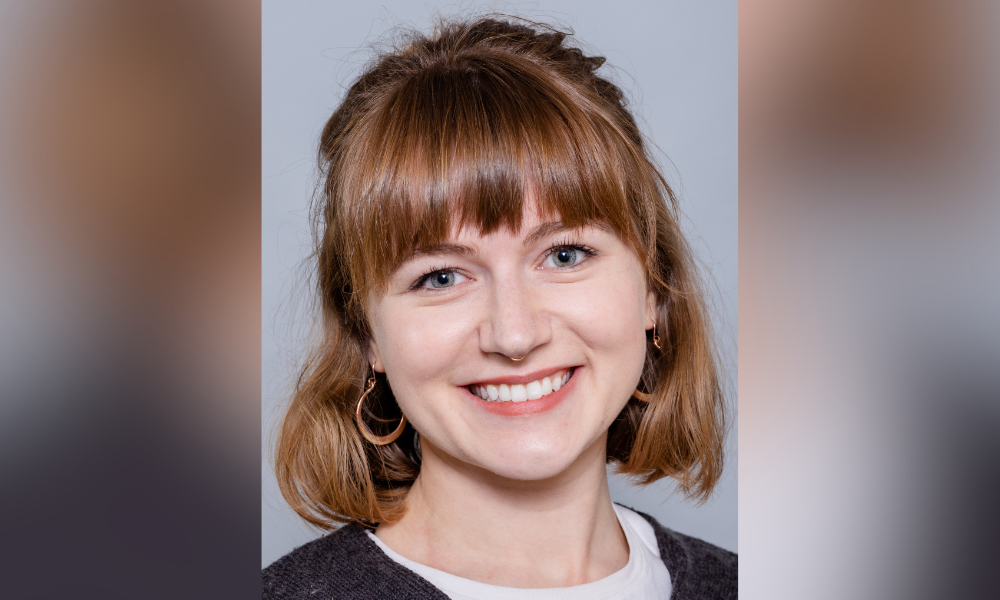 "There is movement, and there are people in the sector who are talking about this and who want to push the conversation further — it's just a matter of opening the doors."
So says Chloe Halpenny, research associate at Social Research and Demonstration Corporation (SRDC), a non-profit research association in Ottawa about a new report detailing the experiences of LGBT workers in the trades industries in Canada.
Not surprisingly, the study painted a very stark reality for those people who identify outside of the majority, according to Halpenny.
"We saw that, specifically, gay and lesbian and bisexual men and women are quite underrepresented compared to their heterosexual counterparts. So 93% of people in the trades identified as heterosexual men, and then we had 0.5% gay men, 0.6% lesbian woman, 0.2% bisexual men and bisexual woman respectively. So really, really small numbers," she says.
However, these figures are probably not completely accurate.
"We also suspected and heard this from interviews as well, that this is probably an underestimate because people might not feel safe or comfortable to disclose," says Halpenny.
"What we heard and what we saw were things aren't great and this came through both in the quantitative and qualitative results."
What are the numbers in the trades industry?
The new research, entitled 2S/LGBTQ+ populations in the trades in Canada: Exploratory insights, was released in September and in addition to Halpenny, was co-written by Audrey Appiah and Basia Pakula for SRDC. It was funded by Employment and Social Development Canada (ESDC).
While sectors such as construction have taken steps over the past few years in opening more doors — for women for example — specific research in this area was scant, she says.
"There has not been a lot of conversation around 2S/LGBTQ+ folks so what we wanted to do was just start to scratch the surface about what might be going on here."
Less than half of LGBT employees are comfortable being out at work, according to another report.
Lower incomes, poor health
Some of the biggest challenges to reversing this trend begins when peopled first consider joining a trade, says Halpenny, "when people were making decisions about 'Does this feel like a career choice that might be safe or welcoming for me?' and the sense that were actively self-selecting out of the trades because they weren't perceiving it to be a welcoming environment."
As well researchers heard about microaggressions, harassment and employees not feeling safe about revealing their true selves.
Those who identify as LGBT also experienced high stress levels and lower incomes compared to others, according to Halpenny.
"We saw poor self-reported mental and physical health outcomes. We saw lower life satisfaction; statistically significant when you're talking in stock terms like differences in all of the things that we know are important to people's work experiences, but also overall wellbeing."
On the bright side, the study showed that there are some outliers in the industry.
"[There were] a lot of conversations about challenges but also a lot of ideas, which was maybe one of the more hopeful things that came out of this was people had a lot of ideas about what could be done differently, and there are folks who are starting to think about these things.
"The upside is that there's lots of room for improvement, and there are people in the sector who have a lot of really tangible ideas about where that improvement might come from," says Halpenny.
How to enact change for LGBTQ+ in trades
Some things that could easily be implemented would be adjusting benefits coverages to reflect the unique needs of the community, by including such things as gender-affirming care.
Education and awareness are also key tools that could be put in place at these workplaces, she says.
"We heard examples of employers who had codes of conduct and value statements that were really embedded into their identity and that they took really seriously in terms of ensuring that when people are joining a workplace, they know that there is no tolerance for discrimination or harassment on any level but including specifically around 2S/LGBTQ+ folks."
These campaigns could be manifested on many levels, says Halpenny.
"Toolbox talks are a really common thing specifically within the construction trades that are focused on diversity and inclusion specifically around queer and trans folks issues. Having employee resource groups dedicated to this or EDI committees, participating in Pride events, considering who is in your leadership: do people see themselves reflected in the leadership at your company?"
"There's a lot of things that employers are thinking about," she says.
For these industries, there is already a long-standing "collegial" atmosphere, so why not develop this feeling for others?
"A lot of what we heard is really around how can we replicate or extend or just expand this sense of community that does exist within the construction trades to people who aren't as visible or who aren't always as represented?" says Halpenny.
"There is that culture there but it's not always extended to people who are not within the majority within construction."