'We won't get a recovery if we don't get women back working'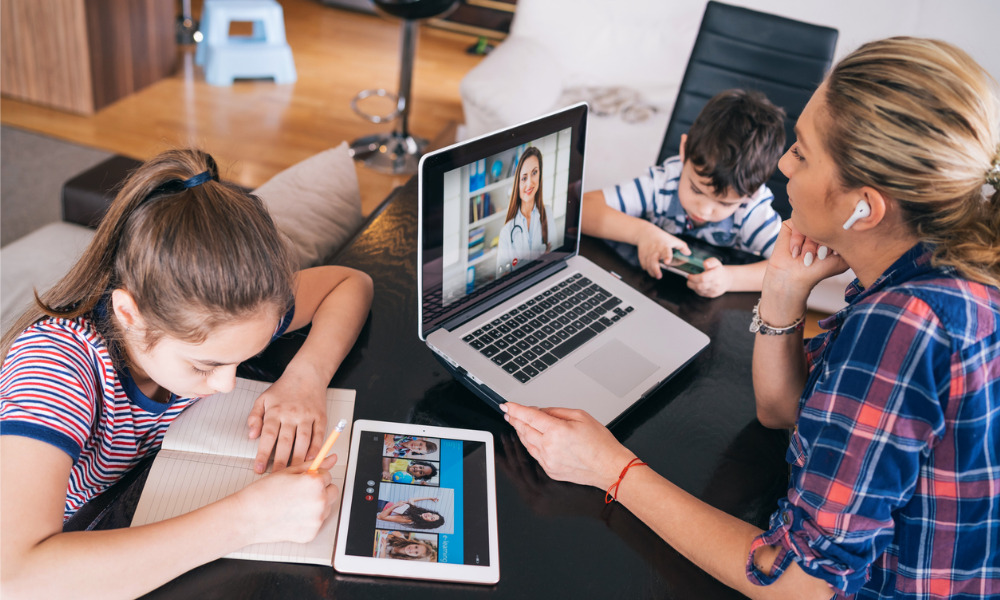 The coronavirus pandemic is having a profound effect on the Canadian economy and that's much more acute for women, according to a report.
After massive job losses earlier this year, women's participation in the labour force has been reduced to a level not seen in 30 years, found the study by the Royal Bank of Canada (RBC), with 1.5 million women losing their jobs during the first two months of the recession.
Before the lockdown hit, "we still had work to do and now we've just seen that progress pushed back to about 55 per cent [of women in the workforce]; we're going back to 80s levels at that point. Clearly, that is a huge problem for women in this country," says Jennifer Reynolds, president and CEO of Toronto Finance International (TFI) in Toronto.
It's not just an issue for women, it's an issue for the economy.
"If labour participation rates were the same for women and men in Canada, that represents $100 billion in economic output; we won't get a recovery if we don't get women back working," she says. "It's critical to make sure that we are looking at this problem and ensuring that all recovery initiatives, all stimulus spending, has a gender lens and that we're figuring out how we're going to retrace our steps on women and work in the country."
Women also tended to be hardest hit because some of the hardest-hit professions are retail and accommodations, which are female-dominated, says Reynolds, while men will be better off once the economy regains strength.
"Those areas where we've seen people go back to work are generally more male-dominated professions like construction, for instance. The report noted that by the end of the year, we would expect that men's employment levels should be back to pre-COVID levels, assuming we don't have a second wave, but it also noted that women in these areas that were the hardest hit would expect to be still close to 20 per cent below pre-COVID employment levels. That's not a great outlook for the end of the year for women."'
One bright spot in the report is that 62 per cent of primary-earner females are able to work from home, compared to 38 per cent of primary-earner males -- but that is not without its challenges, according to Reynolds.
"Lots of women, particularly if you're a university-educated woman… can do their jobs from home right now. But it just becomes so impossible to try and do a good job at your job and a good job at your job at home… when you can't have any kind of a separation when you don't have childcare."
Solutions to boost employment
Despite women-dominated industries resulting in 51 per cent of total job losses in March and April, they accounted for only 45 per cent of the gains in May and June, found the report.
For governments and organizations to address the wage gender gap, "number one, is childcare and making sure that that is available to women," says Reynolds. "If we don't have schools open, if we don't have proper childcare, then women aren't going to have a choice. We absolutely have to get kids back in school and childcare going or we're not going to see women returning to work."
Recently, the federal government did pony up an additional $625 million to help provide more child care.
And a retooling of the workforce in general is important to recovery, she says.
"Initiatives around retraining will be critical because some of those jobs that women were in before, maybe they're not going to come back and we better use the time to retrain some of these people into areas of job growth where we do see jobs of the future."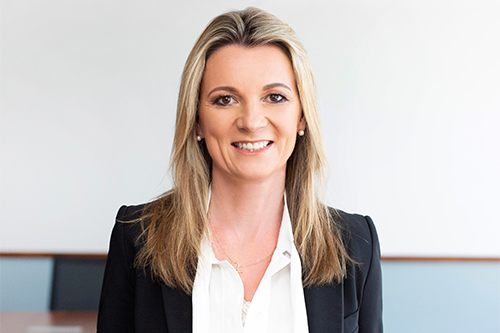 Jennifer Reynolds
Women risk falling even further behind as almost half of those who lost their jobs stopped looking for work and this is "disturbing," says Reynolds, making the prospects of reengaging with the economy more fraught.
"The longer you're out, the harder it is to go back: you've lost your network, you've lost some skills, you've lost your confidence, too and so it's just so difficult to catch up," she says. "Many women are not even looking right now, whereas men, even if they're unemployed, they're still looking and in that pool of people looking to return to the economy. We need to figure out how we can encourage those women obviously, to get back to work."