Changes meant to foster 'safe and respectful workplace for all members'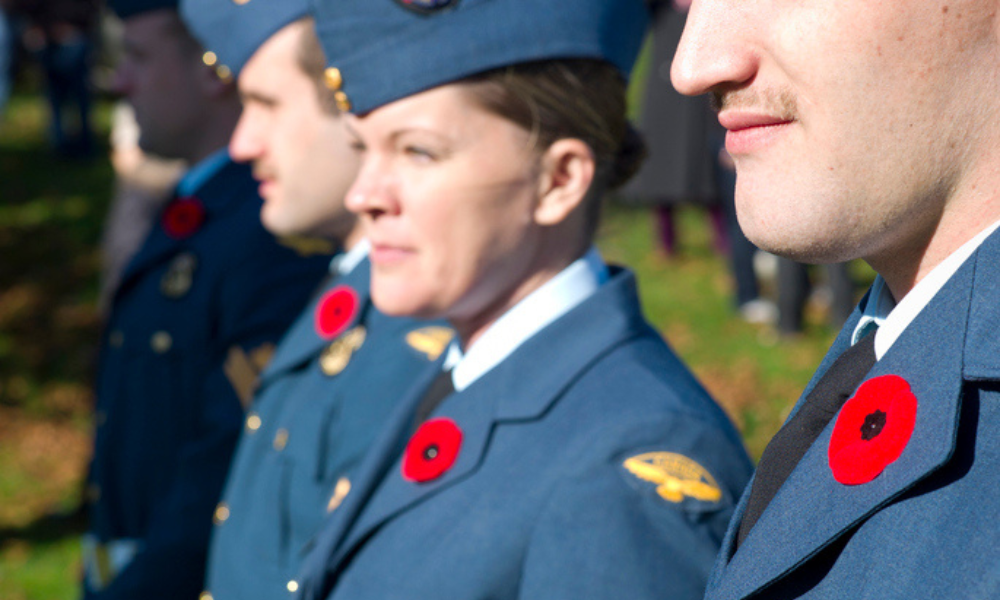 Any Canadian Armed Forces (CAF) member who has experienced sexual harassment, sexual misconduct or any other form of discrimination based on sex/gender while performing their duties can now file complaints through the Canadian Human Rights Commission (CHRC).
The change reflects two of the recommendations made by former Supreme Court of Canada Justice Louise Arbour in December 2022.
"Transforming and modernizing our grievance and harassment processes is critical to our culture evolution efforts. The implementation of Recommendations 7 and 9 of the IECR will support our work in fostering a safe and respectful workplace for all members," said General Wayne Eyre, chief of the Department of National Defence Staff.
"This change, along with all our culture evolution initiatives, will make our teams stronger and ultimately more operationally effective. Members will now have access to more options and services to find the best recourse options available to them."
Recently, the sexual assault trial of Vice-Admiral Haydn Edmundson, a former head of human resources of the CAF, began. Edmundson was charged with one count of sexual assault and one count of an indecent act, according to the Canadian Forces National Investigation Service (CNFIS).
Recommendations to address harassment, discrimination
In December, Arbour made the two recommendations:
Recommendation #7: The CAF should not file any objections based on section 41(1)(a) of the CHRA, and should allow the CHRC to assess any complaint for sexual harassment, or for discrimination on the basis of sex, regardless of whether the complainant has exhausted internal complaint mechanisms.
The Minister should seek assistance from her colleagues to ensure that the CHRC and the CHRT are adequately resourced to assess complaints against the CAF and hear them in a timely manner.
Recommendation #9: Any complaint related to sexual harassment or discrimination on the basis of sex or involving an allegation of retaliation for reporting sexual harassment or discrimination on the basis of sex should be first directed to the CHRC, should the complainant so choose. The CAF should no longer object to the jurisdiction of the CHRC on the basis that internal remedies, including its grievance process, have not been exhausted.
The Independent External Comprehensive Review (IECR) – led by Arbour – was launched in April 2021 to shed light on the causes of harassment and sexual misconduct in the CAF. It reviewed policies, procedures, programs, practices and culture within CAF and the Department of National Defence (DND).
The CHRC said it "wholeheartedly" supports Arbour's recommendations and "welcomes the recommendations meant to ensure that CAF members experiencing sexual harassment or discrimination can choose to bring their complaint directly to the Commission, without restriction, delay or repercussion," said Charlotte-Anne Malischewski, interim chief commissioner of the CHRC.
"The Commission hopes the implementation of these recommendations will help people access human rights justice swiftly."
In December 2021, then Defence minister Anita Anand and other officials in Canada extended their apologies to victims of sexual harassment and sexual assault inside the CAF, and vowed to move forward and create "fundamental changes" in the CAF governance. Months before that, former supreme court justice Morris Fish proposed recommendations for a complete overhaul of the Canadian military's approach to handling cases of rape and sexual assault.
Changes don't apply to DND
With the change, however, CAF members will still be able to file a complaint through the existing CAF grievance and harassment processes, if they choose to. The changes apply specifically to CAF members.
DND public service employees will still have to make complaints of all forms of discrimination or harassment, including sexual harassment or discrimination on the basis of sex, through existing systems.
They can file complaints through the Workplace Harassment and Violence Prevention Program. They can also seek help from Conflict and Complaint Management Services (CCMS) representatives to submit a formal complaint or deal with conflicts.