Proposed legislation would ensure employees are reinstated, given comparable position on return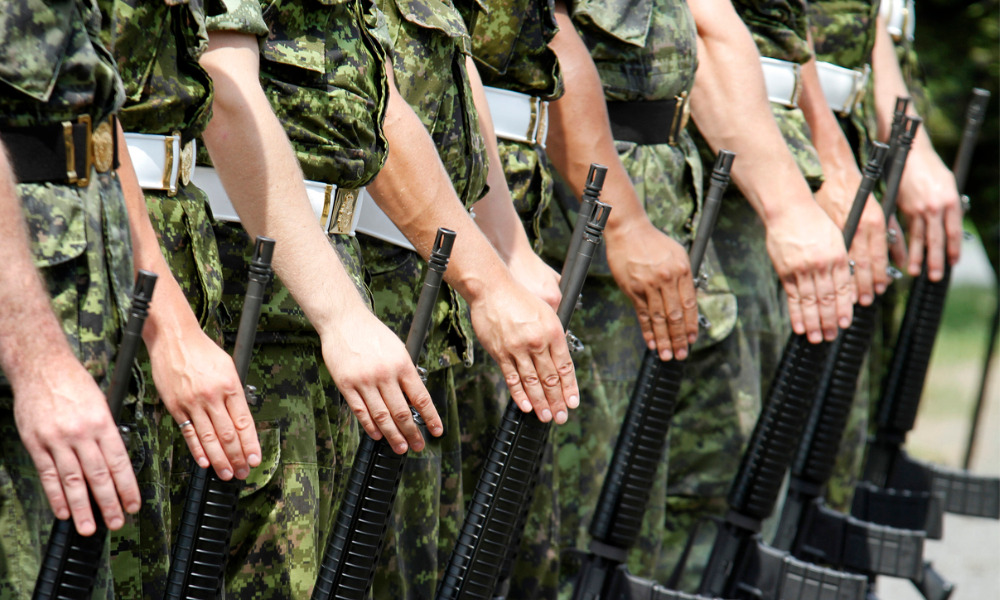 Military reservists in Ontario will no longer have to worry about losing their jobs while deployed or under training as the provincial government proposes new legislation addressing such concerns.
The Working for Workers Act, 2022 seeks to protect the day jobs of training or deployed military reservists by expanding job-protected leave and trimming down the six-month continuous employment requirement to just three months.
Employees on reservist leave will be reinstated to the same or a comparable position when they return, according to the government, adding that their seniority and length of service credits would also continue to accumulate during the leave.
If the reservist is needed for an operation outside Canada, the leave would also include "pre-deployment and post-deployment activities that are required by the Canadian Forces in connection with that operation."
"Ontario's brave men and women in the Canadian Armed Forces put their lives on hold to protect our freedom. If reservists are training or deployed, their jobs should be waiting for them when they return home," says Labour Minister Monte McNaughton.
"Reservists answer the call of duty, responding to natural disasters in Canada and conflicts abroad. It is unacceptable to ask Canadians to choose between their career and serving their country, and this stops now."
According to the government, this seeks to address the growing shortage of reservists and troops, which has been further worsened by the pandemic.
Read more: Employees on job-protected leave aren't untouchable when times are tough for employers
These amendments to the Employment Standards Act in Ontario will further enable the soldiers, sailors, and aviators of the Canadian Armed Forces Reserve "to deliver full-time capability through part-time service for Canadians, and enhance the valuable skills, knowledge and training that part-time military service contributes to employers in Ontario," says Major-General Rob Roy MacKenzie, chief of reserves and employer support of the Canadian Armed Forces,
Reservists are deployed locally and internationally to help assist in times of emergency or after it. Their activities include search and rescue operations, flood relief, military aid after ice storms, and aircraft crash recovery. There are about 27,000 Reserve Force members as of March 2020, according to government data, and 11,000 are living in Ontario.
Read more: Back in 2009, Alberta was the last government in Canada to provide job-protected leave for reservists.