Employees on job-protected leave aren't untouchable when times are tough for employers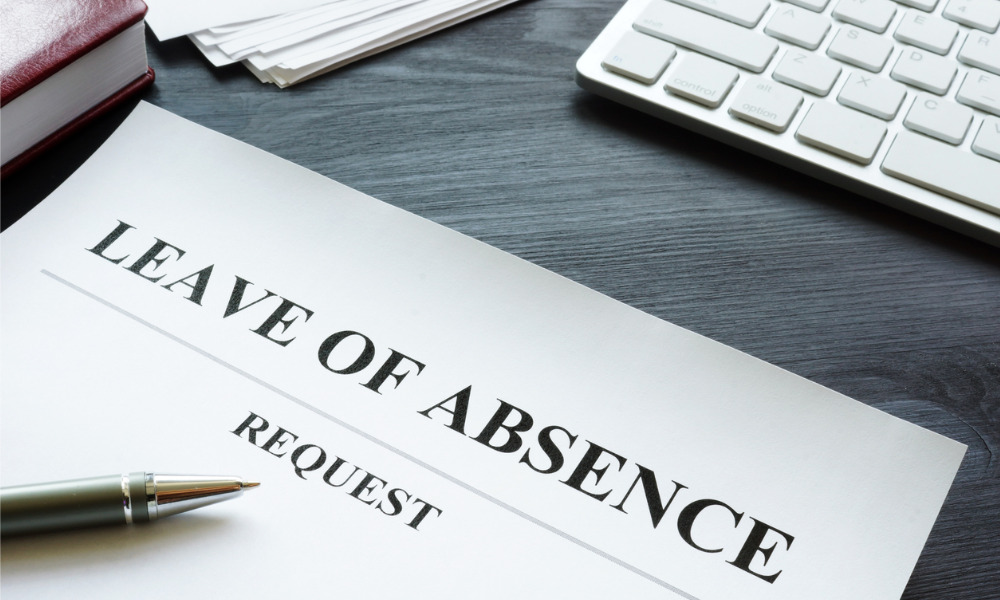 Job-protected leaves can be valuable tools to protect workers' rights and balance certain circumstances for when life throws a curveball. But sometimes employers get a curveball that makes such leaves untenable.
Early on in the pandemic, governments in B.C., Ontario, Saskatchewan, and Manitoba enacted legislation allowing workers job-protected leave for the purposes of self-isolating or caring for a family member in relation to COVID-19. As time as passed and things move into a second wave, such leaves are not only continuing, but in some cases expanding.
Recently, Manitoba announced plans to expand its job-protected leave to include workers who are more susceptible to COVID-19 due to underlying health conditions or other medical reasons.
Time will tell if others follow suit, but even before the pandemic came along, there was a trend in recent years of governments allowing more types of leave that employees can take during which employers are expected to keep their seat warm in their positions.
Job-protected leaves related to circumstances such as compassionate care of a family member, organ donation, domestic violence, critically ill childcare, crime-related child death and disappearance, and training for the Canadian Forces reserves have all been introduced in various Canadian jurisdictions. The number of circumstances in which employees can take time off with no risk to their jobs has increased, but there can be exceptions to the job-protection rule.
The past several months in particular have been difficult for many businesses, leading to restructuring, layoffs, and pay reductions. What does this mean for employers that may have employees on job-protected leaves? Despite the requirements to save a spot for these workers, employers do have a right to take measures to protect their businesses.
A restructuring may lead to a change in the position of an employee on leave. In such a case, the employer doesn't have to bring the employee back to the exact same job if it doesn't exist — usually, the legal requirement is a comparable position. But if a position has been completely eliminated because of a legitimate business-related restructuring, the employer isn't obligated to bring the employee back. Instead, it can provide reasonable notice of termination or pay in lieu of notice — see, for example, the B.C. Employment Standards Tribunal's decisions in John Ladd's Imported Motor Car Co., Re (Dec. 9, 1996), BC EST #D313/96 and Flint (Re) (Nov. 1, 2000), BC EST #D477/00.
However, if an employer does eliminate the position of an employee on job-protected leave, it still has certain legal obligations. While an employee is not entitled to keep a job that's eliminated in a legitimate business-related restructuring, they are still entitled to the leave itself. This means that an employee on leave can remain on leave and the termination must wait until the end of the leave.
In the 2013 Moday and Bell Mobility Inc., Re, an adjudicator found Bell Mobility wasn't required to reinstate a worker on maternity leave to a comparable position when it eliminated her job due to a restructuring. The job protection for maternity leave under the Canada Labour Code didn't supersede the company's rights to manage its workforce and business, according to the adjudicator.
Employees also play a role in their entitlement to job-protected leave. Generally, legislation requires them to provide a certain amount of notice that they have to take a leave and also provide information on the reason and expected duration. If they don't, they may not be entitled.
In the 2018 Ontario Labour Relations Board decision Claudia Foods Ltd. v. Cabrera, a worker's claim that a Dairy Queen location failed to grant her family caregiver leave was dismissed. The board found that the worker didn't provide a medical certificate to support her claim of a family illness, and she quit after the manager tried to negotiate the length of the leave — there was no actual denial of the request.
Like accommodation, arranging for job-protected leave is a two-way process and the entitlements in legislation are not infinite. Especially during tough times like the current pandemic, job-protected leaves are only as good as the continued viability of the jobs themselves.