Employers have right to manage business, but still have legal obligations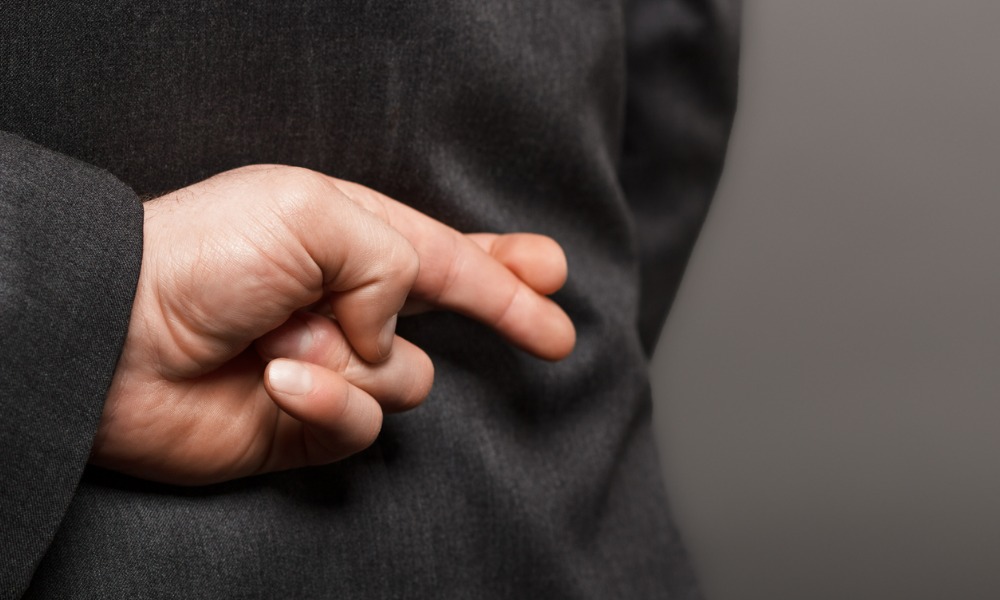 It's no surprise to anyone who's gone grocery shopping or gassed up their vehicle lately that inflation is big concern right now. And it's one of the signs that the economy is moving towards a recession.
In fact, eight out of 10 Canadian business leaders think that Canada is either entering a recession or is in one already, according to a recent study – and that means employers are likely looking at what they can do to mitigate the effects of a recession on their business.
There are many ways for businesses to cut costs, but frequently one of those ways involves cutting staff, whether through temporary layoffs or terminations. It could be an effective way to reduce the budget, but employers have to be careful that they comply with all their legal requirements or the cost reduction may not be as much as they hoped.
However, employers have the right to manage their businesses, and as long as they stick to legitimate business plans and stay within the legal parameters, implementation of staff reductions can proceed relatively smoothly.
Restructuring terminations based on performance
During the last big economic downturn, an Ontario financial services provider reduced its workforce three times over a two-year period. Employees to be terminated were determined by performance ratings and one employee in particular was told in 2010 that he didn't have a role with the organization any longer. The worker complained about harassment from his supervisor, but the employer didn't investigate because it had already terminated him.
The worker filed an unjust dismissal complaint, claiming that the restructuring was a lie and his termination was really because of his harassment allegation – he was the only employee in his section to be terminated. However, an adjudicator found that the restructuring was a legitimate reason for termination and there was evidence of many other employees being terminated, even though none were in the worker's section.
The decision to fire employees based on their performance ratings was made on a global level and had nothing to do with the individual worker, said the adjudicator in dismissing the complaint.
The weakest link
A similar situation came about for a federally regulated transportation company that reorganized its staff while a dispatcher was on sick leave. The dispatcher's performance evaluation indicated that he had made rude comments to other employees and didn't always foster a positive work environment. When the worker returned, the company would have one more dispatcher than it needed, so it decided to lay off one of its dispatchers.
It based the decision on recent performance evaluations, which indicated that the worker was the weakest because of his behaviour. The company dismissed the worker and an adjudicator upheld the dismissal, as the Canada Labour Code permitted dismissals without cause for business restructuring.
However, when employers are assessing who to drop in a restructuring, they have to be careful of what factors into the decision. Just this year, Bell Canada had to pay more than $120,000 in damages for discrimination when the company cut loose a worker in a restructuring. His new manager needed to cut one member of the team and chose the worker because she didn't think he could meet her expectations.
Bell was unable to prove that the worker's disability – the worker had taken a medical leave for cancer surgery and another short leave after having difficultly with his workload – wasn't a factor in selecting him as the one to go.
Of course, the onset of the COVID-19 pandemic led to many employers having to let employees go. But the extraordinary circumstances didn't free employers from their employment standards obligations.
The airline industry was one of the hardest hit sectors when the pandemic hit, and in June 2020 Air Canada cut some staff, including an executive working out of Toronto's Pearson International Airport. The airline provided the 53-year-old exec who had more than 24 years of service two weeks' notice plus that statutory minimum termination pay. It offered the worker a severance package, but the worker declined and sued for wrongful dismissal.
A court sided with the worker, ordering Air Canada to pay him 24 months' salary, benefits, and bonuses – totalling more than $500,000.
Role change
Sometimes restructuring doesn't mean cutting jobs but rather changing roles of employees. Going back a couple of decades ago, the City of Abbotsford, B.C., reorganized its departments, resulting in its manager of budget and financial systems reporting to a different person and certain budgetary duties being transferred. His title, salary, and main responsibilities didn't change, but the employee believed his title and the nature of his role were changing.
He took a leave of absence to consider the matter, but he didn't return or contact the city. A court determined that any changes weren't significant enough to be constructive dismissal and the employee resigned.
When the economy takes a downturn, it may mean a rough road ahead for employers. While they are able to manage their business as they see fit, there is still a path to follow if that involves reducing their workforce. Otherwise, that rough road could get even more bumpy.