Youth who work more than 15 hours per week experience mental health issues, says labour minister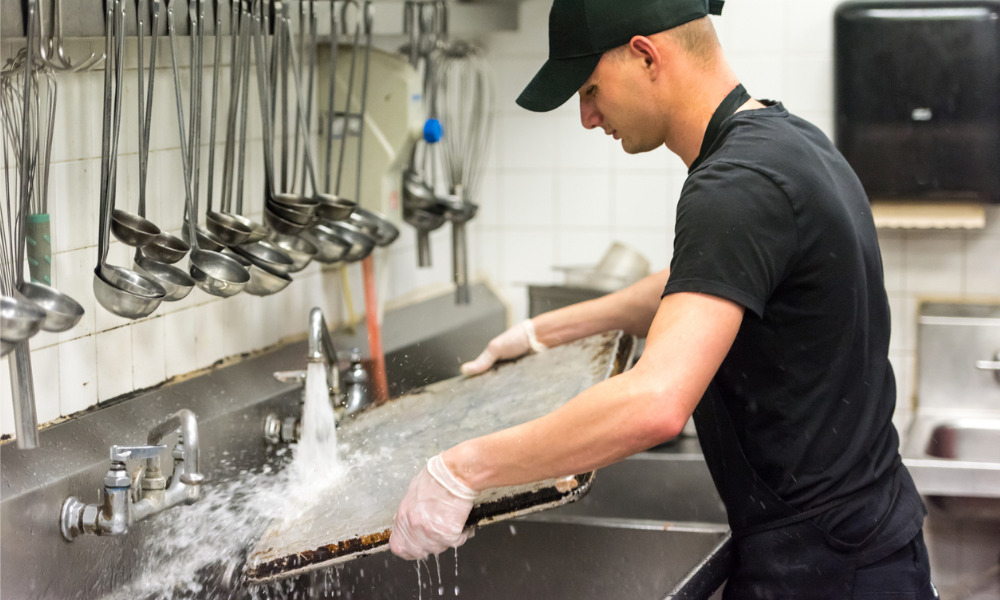 Changes to Quebe's Bill 19 pertaining to the working hours allowed for young workers have taken effect as students start returning to classes across the province.
Starting Sept. 1, employees aged between 14 and 16 are not allowed to work for more than 17 hours per week, including the weekends, during the school year. They are also limited to 10 hours of work between Monday and Friday.
The change also sets the minimum legal working age at 14.
"Young people's primary job is to be students," says Jean Boulet, Quebec's labour minister, in a CBC report. "We will see the benefits and advantages of this new rule."
How will Bill 19 protect young workers?
The law aims to keep kids in school and protect them from workplace injuries.
Boulet says statistics show that nearly a third of teenagers who work more than 16 hours a week drop out of school. Also, between 2017 and 2022, the number of work accidents involving youth skyrocketed, he says, even though he provided no further details, according to the CBC report.
The Canadian Union of Public Employees (CUPE) and its provincial occupational health and safety committee pushed for the legislation along with other unions, following a report from Quebec's workplace safety board, CNESST, which found 203 children under the age of 16 were hurt on the job in 2021 and received compensation.
The law also protects teenage workers from mental health problems, says Boulet. Citing a study on psychological health among people aged 12 to 25, he says that those who worked more than 15 hours per week reported symptoms of depression or anxiety. And about 40 per cent felt exhausted by the time they got home, he says.
"This is worrisome and it's a concern shared by parents," says Boulet in the report.
Long working hours is associated with occupational stress, well-being, and depression, according to the research paper published on Frontiers.
"Working hours had a significant indirect effect on depression via occupational stress," say the researchers in the study.
In May, the Quebec government allowed children as young as 12 years old to do manual agriculture work. The government was met with criticism following the move.
Planning working hours for teenagers
Employers must take into account teenage workers' school work when planning their work hours, according to Protecteur du citoyen (The Québec Ombudsman).
"A young person who has to go to school must be able to be home between 11 p.m. and 6 a.m. the following day. In other words, they cannot be working or travelling home from work during this period.
"When planning a young person's work schedule, employers are obliged to take this into account. They must consider where the employee lives and the travel time needed. This obligation applies at all times, even during the weekend and the busiest work periods."
It notes, however, night schedule restrictions do not apply to newspaper deliverers, babysitters or young people who participate in an artistic production. Neither do they apply to young people who work in a vacation camp that requires that they live on site.