Are the tests effective? What if a worker refuses? What about privacy concerns?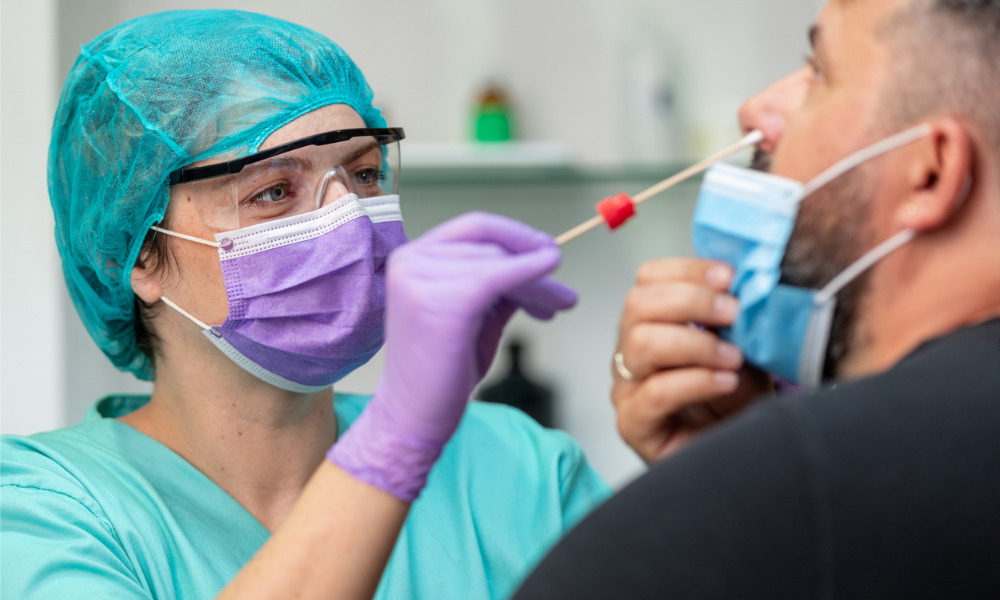 For businesses looking to repopulate the workplace and allow more people in, rapid antigen testing for COVID-19 could be one way to bring workers back safely.
Rapid tests are generally less invasive and provide results between five and 20 minutes, while PCR (polymerase chain reaction) testing can take more than six hours to produce a conclusion.
But they aren't foolproof, says Kelly O'Ferrall, counsel employment and labour at Osler in Toronto.
"It's not as accurate as a PCR [polymerase chain reaction] test so it's going to be really important to make sure employees understand that just because their test was negative doesn't mean that they're conclusively negative for COVID and that they're not infectious."
HR should educate employees that rapid testing doesn't mean they can let their guards down while at the workplace.
"These don't replace other precautionary measures to maintain workplace safety and that'll be really important for employers to try to emphasize going forward," she says. "I worry… that employees might think, 'Oh, well, we've got this antigen testing and yours was negative and mine was negative [and] let's take our mask off and chat.'"
Businesses such as food processing, long-term care homes and others where employees must work closely together are prime candidates for implementing these testing regimes, says O'Farrell, citing guidance from Howard Njoo, the deputy chief public health officer at the Public Health Agency of Canada.
Employee refusals
While there are no specific laws in place that deal with testing in the workplace, many employers are asking lawyers about implementing such programs, she says.
"Two of the common COVID questions that are coming up right now is: Can we force employees to be vaccinated and to be forced to be tested if the opportunity arises? Practically speaking, no, you can't physically force an employee to get tested."
But if someone refuses to be tested, the only options are to impose some form of discipline or terminate their employment, says O'Farrell.
"There's obviously risks and considerations with each of those options… you're limited in what you can do."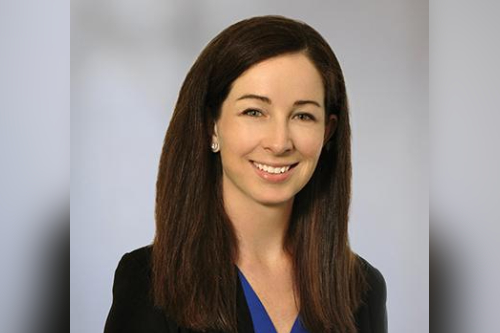 Kelly O'Ferrall
Allowing that employee to work from is an acceptable option but it is up to HR to make the case for a comprehensive regime onsite, she says.
"It will be more a matter… of how do you get your employees onboard with this and enthusiastic about doing it to protect everyone's safety in the workplace? Because, obviously, if you don't get your workforce participating, it can only go so far as to help you with workplace safety."
Constructive dismissal considerations
One of the main risks employers might be concerned about would be a constructive dismissal charge as "employees claiming that 'The testing is a material change to my terms and conditions of employment,'" says O'Ferrall.
"Unless the employee had good reasons for not wanting to do the testing ― if there's a sensitivity or some sort of physical issue with the employee ― I have a hard time believing that you'd get to constructive dismissal on having a cotton swab up your nose."
Private issues with testing
Privacy considerations would also have to be looked at, due to personal information being collected from employees, says O'Ferrall.
"Who's collecting the information about the positive versus negative test? Is the employer collecting that information? Is the employee getting it and then reporting in but there is a potential for the transfer of a collection transfer of personal information? One policy I looked at contemplated the employer would get the test results and informing the employee which is problematic from a privacy perspective."