'When you have an employee on a leave due to a disability, make sure you have exhausted the duty to accommodate before you replace that employee'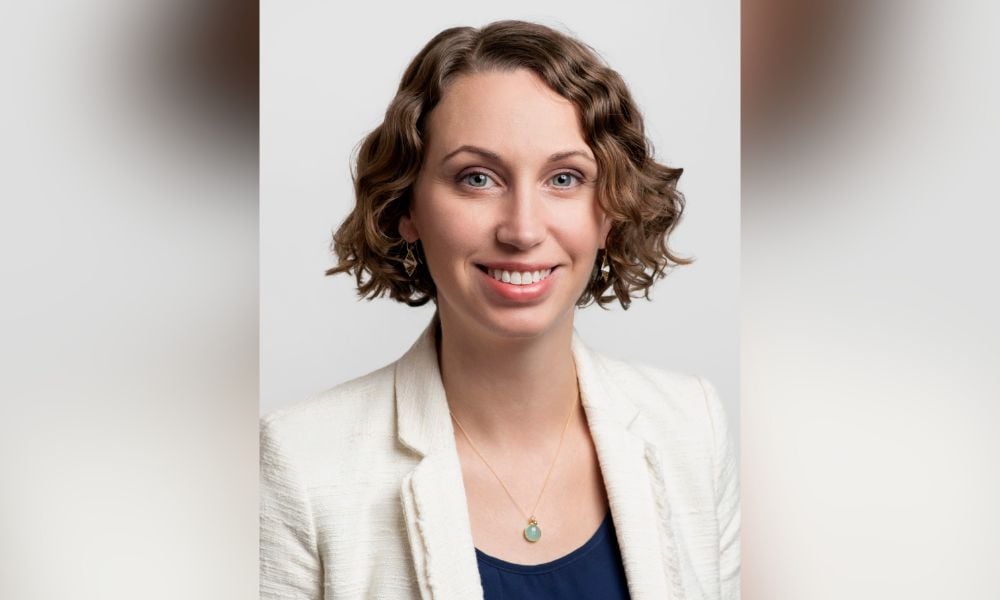 An employer that underpaid a foreign worker for more than three years and accused her of lying about a workplace injury discriminated against her, the BC Human Rights Tribunal has ruled.
Many of the issues in the case were related to employment standards and workers' compensation, but the worker's vulnerable position crossed into the human rights jurisdiction, says Jessica Fairbairn, a partner at Harris & Company in Vancouver.
"There were a number of different factors that showed that [the owner] was intentionally taking advantage of her because of her foreign worker status, which brings it into a form of discrimination," says Fairbairn.
"I don't think that any type of employment standards breach with respect to a foreign worker in and of itself is going to rise to the level of discrimination under the Human Rights Code, but I think that the tribunal is going to be looking quite closely at whether it's just an employment standards breach or… additional factors that indicate an intentionality to take advantage because of their foreign worker status," she adds.
Provincial Nominee Program
The worker immigrated to Canada from India in May 2013 at the age of 23 on a student visa. In November, she obtained an open work permit that helped her get a job at a Husky gas station. She was promoted to full-time supervisor a couple of months later.
The worker wanted to apply for a nomination in BC's Provincial Nominee Program (PNP), a program that nominates foreign workers for permanent residency to help meet labour needs. In December 2015, the gas station's owner confirmed that he would support the worker's application and promoted her to assistant manager. In early 2016, he increased the worker's wages to $23 per hour, which was required for the PNP application.
In September 2016, the PNP confirmed the worker's nomination for permanent residence, with the next step to apply for permanent residence before May 1, 2017.
On Dec. 16, 2016, the worker slipped and fell in the gas station's parking lot after her shift. A customer helped her up and she hurried to catch the bus home. She felt some pain, but it wasn't too bad.
However, when she woke up the next morning, her leg and knee were swollen, her lower back hurt, and she could barely walk. She saw a doctor, who reported the fall to WorkSafeBC. She later called the owner who, according to the worker, yelled at her and told her to withdraw the claim.
Bullying and harassment is a source of many workplace problems, according to an employment lawyer.
Employer didn't believe injury was work-related
The owner didn't believe that the worker fell at work, as another employee told him that the worker had said she fell at home and the parking lot was clear of snow and ice.
The worker continued to suffer from significant pain, although she returned for a short shift on Dec. 25. According to the worker, her co-workers looked at her "weird" and one accused her of cheating the owner.
The gas station owner made a mistake by not investigating the situation further and relying on hearsay from a single employee, says Fairbairn.
"He may have jumped to some conclusions without a thorough investigation and then he didn't affirmatively stop the toxic work environment that had developed against the employee after the injury - it becomes a bit of a bit of a runaway train at that point."
The owner later blamed the worker for "sitting at home and doing nothing" and he made it clear that he disagreed with her WorkSafeBC claim.
The worker returned to work on Jan. 10, 2017, but she couldn't last the shift due to pain. She went home, leaving medical documentation about her injury.
An Ontario employer was ordered to pay a worker $20,000 after the owner repeatedly insulted the worker's background and fired him.
Owner called worker a liar
The worker's claim was accepted, but the owner called her multiple times, accusing her of cheating him and getting free money. He threatened to withdraw his support for her immigration application.
On Jan. 31, a WorkSafeBC case worker called the owner, who said that he was unable to accommodate the worker and believed that she lied about her injury. He advised that he had hired a new assistant manager and there was no job for her to return to.
This caused the worker to be fearful for the status of her PNP application.
On March 31, the owner texted the worker to pick up her final paycheques and clear her account because "now you have lots of money getting from government."
The worker found a new job in August, but her PNP file was closed because the gas station owner reported that she had quit her employment.
Middle managers are key to building immigrant-inclusive teams, says an expert.
Worker not paid for overtime
WorkSafeBC helped to extend the worker's permit and re-apply for the PNP. She also tried to access employment insurance (EI) benefits and learned that she had not been properly paid for overtime and vacation pay by the gas station.
The worker filed a human rights complaint alleging that the station owner discriminated against her based on her disability and her ethnicity by underpaying her, harassing her about her disability-related claim, and terminating her employment.
The tribunal found that the pattern of underreporting the worker's hours for years could not be an oversight and it was likely that the owner viewed the worker as in his debt for his support of her PNP application. It was linked to her identity as a "young, racialized woman from rural India" because the worker wasn't familiar with BC employment laws and she counted on his support in the immigration process. Her reliance on the owner was connected to her place of origin and exacerbated the conditions for abuse, said the tribunal.
The tribunal also found that the owner's conduct – accusing the worker of lying, yelling at her, allowing other employees to gossip about her and creating a poisoned work environment – was fuelled by his belief that the worker didn't really get injured at work. This adversely impacted the worker's employment and was related to her disability, the tribunal said.
"The tribunal identified that there's an appeal process through WorkSafe that an employer can challenge whether or not an injury was work-related," says Fairbairn.
"So you are permitted to challenge that kind of finding, but you really need to make sure you're doing it in a way that's not causing harm to the employee, discriminating against them, or harassing them based on their disability - we really don't see that the employer here did that."
The firing of a worker after applying for short-term disability benefits was discriminatory, the Ontario Human Rights Tribunal ruled.
Owner ended employment relationship
Although there was no formal termination of employment, the tribunal found that the owner made it clear that the worker had no work to return to. This created difficulty for the worker's immigration status, said the tribunal, adding that it was directly related to the worker's disability-related absence from work.
The tribunal determined that the Husky gas station and its owner discriminated against the worker based on her race, ancestry, colour, and place of origin when they underpaid her, and based on her disability when the owner harassed her and eventually terminated her.
"[The owner's testimony showed] that he was taking advantage of her because of her vulnerabilities, and those vulnerabilities were all tied to either her workplace injury or her place of origin - not being from Canada and not being familiar with the laws and the structures here," says Fairbairn. "And that's really where we see the connection between the protective grounds and his conduct."
The tribunal considered that the owner's discriminatory behaviour seriously affected the worker's mental health and immigration process, so it ordered Husky to pay the worker $35,000 in damages for injury to dignity plus $24,517.17 in lost wages.
Employers should remember that they still have a duty to accommodate an employee's disability, even if the workers compensation process is engaged, according to Fairbairn.
"When you have an employee who is on a leave due to a disability, whether it's work-related or not, make sure that you have exhausted the duty to accommodate before you replace that employee or terminate their employment," she says. "There's a bit of an overlap in the duty to accommodate under the BC Human Rights Code and some of the duties as an employer under WorkSafe, and employers need to keep in mind that these two streams are not always going to be separate."
"I think some employers treat them separately and we're starting to see that those two processes are a lot more aligned at some points than some employers may believe that they are."
See Kasagoni v. J Singh Enterprises dba Willingdon Husky and another (No. 3), 2023 BCHRT 65.