Many rate themselves as 'beginner' in AI, coding and development, product management tech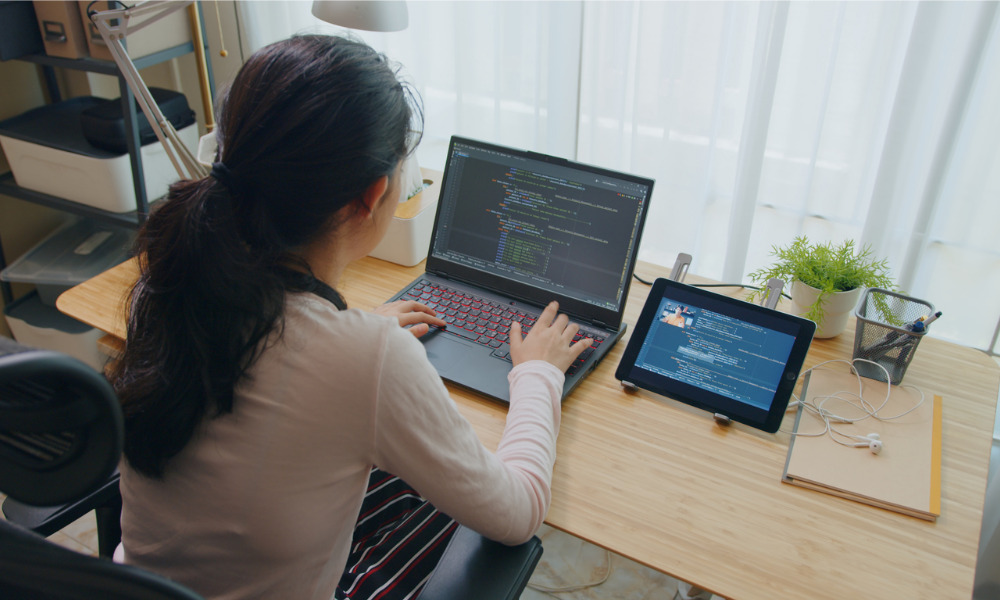 More than four in five (81 per cent of) Canadians are struggling with learning the digital skills needed for work.
Also of concern: That number is expected to rise in the next five years to 86 per cent, finds a survey by Salesforce Canada.
While many of the top growing jobs in Canada require digital-savvy skills, respondents rate themselves as "beginner" in many of the skills needed for in-demand jobs: AI (78 per cent), coding and development (73 per cent), and product management technology (60 per cent).
"It is imperative that businesses today invest in reskilling their employees and communities to help them succeed in a digital-first world. We know this will be a critical driver of economic growth in Canada," says Margaret Stuart, Canada country manager at Salesforce.
And while skills in collaboration with technology are viewed as the most valuable by businesses today and over the next five years, only 19 per cent of Canadians rate themselves as "advanced" in that area.
Just 14 per cent of respondents say they are actively involved in digital skills learning and training programs now, finds the survey.
More than two-thirds (68 per cent) of Canadian employers say they are having a hard time hiring people with the skill sets they need to grow, found an early survey by KPMG. And more than half (52 per cent) are not confident they will find people with the skills they need and will consider recruiting outside Canada.
Generational differences
Younger respondents have the greatest confidence and ambition to learn new skills — 17 per cent of gen Z is actively learning and training for skills needed over the next five years, compared to just eight per cent of baby boomers, says Salesforce.
While more than half of gen Z (58 per cent) say they have advanced social media skills, less than a quarter (17 per cent) believe they have the advanced digital workplace skills needed by businesses now.
For HR professionals to remain relevant — especially post-pandemic — many need to boost core competencies, as only about one-quarter have four key future-proof skill sets, according to a late 2021 survey.
Just 21 per cent of 5,648 HR professionals surveyed had complete training in four key skillsets: data literacy, business acumen, digital proficiency and people advocacy.