Concerns raised about privacy, security and costs of compliance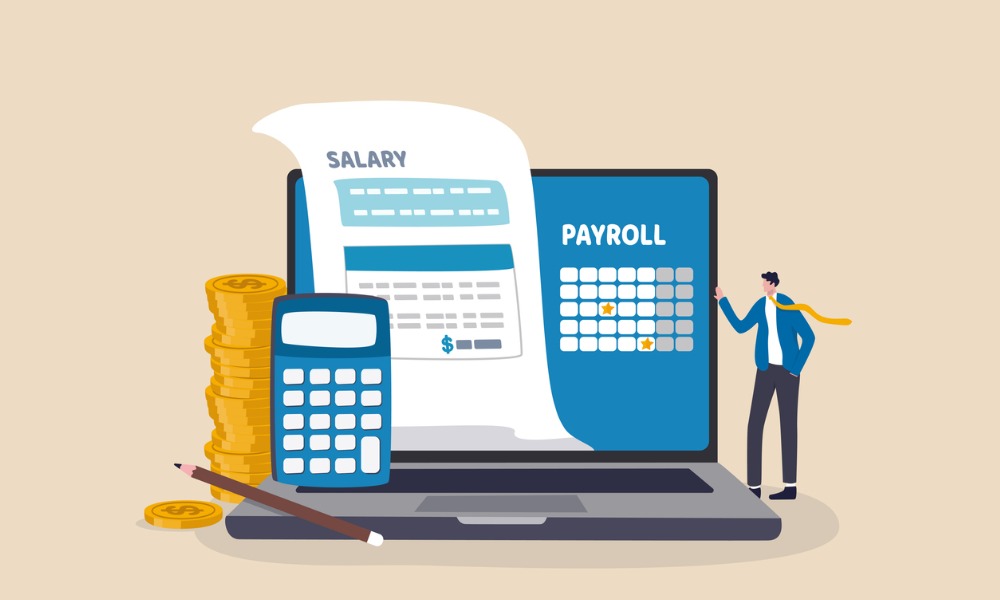 The federal government says it has heard positive comments about its large-scale ePayroll project after consultation with numerous stakeholders.
"Overall, participants believe that ePayroll is an opportunity to lay the foundation for a more simplified, streamlined, and easy-to-navigate tax system in Canada," says the Canada Revenue Agency (CRA). "They believe that this will increase tax compliance among Canadians and increase the likelihood of tax information being submitted correctly."
Stakeholders believe that ePayroll could provide employers some benefits, which included:
reducing some administrative burden when reporting to the Government of Canada, especially in cases where irregularities occur in their payroll or tax reporting processes
increasing the efficiency and accessibility of communication with the CRA and ESDC by improving data available to the telephone agents
the ability to use ePayroll to verify and reconcile information, assist in completing complex calculations, and looking forward, to facilitate remittance payments.
Those who participated in the consultation also said that employees or the broader Canadian public will also benefit from the ePayroll. These perceived benefits include:
automated and efficient delivery of benefits and services like Employment Insurance (EI), or future benefits including emergency programs like the Canada Emergency Response Benefit (CERB)
the opportunity to streamline and simplify Canadians income tax filing process
the potential ability to integrate ePayroll data with other digital platforms (like CRA MyAccount) to give individuals more oversight over their tax information, store past T4s and income tax reports, as well as receive additional information and communications relevant to their tax and social services.
Ottawa launched the consultation on the ePayroll system in December 2022. The government heard from 155 business owners, payroll professionals, and payroll software and service providers together, representing businesses of all sizes, Indigenous businesses, and non-profit and community organizations from across the country.
Concerns about payroll project
However, stakeholders also raised some concerns. According to the Public consultation on an ePayroll solution – What we learned Report, these include:
important questions around security, private information, consent, and data storage and protection which are "of paramount importance"
Ottawa's experience implementing digital solutions
the cost of compliance for businesses, either to onboard to digital payroll programs, or increased costs incurred through their software provider
the risk of resistance among businesses that operate manually, or that benefit from providing additional tax-related services that might be eliminated by ePayroll.
"Participants believe that, if ePayroll is designed and built properly, it has the chance of strengthening trust in government institutions and will provide Canadians with a stronger sense of government accountability," says CRA.
However, they encouraged the ePayroll Project Team to engage in further consultations with individual Canadians, businesses and payroll software providers "to ensure that this project is co-developed in such a way that reflects the needs and experiences of all Canadians".
"Participants stressed that the current tax system can be simple when it works, but excruciatingly frustrating when something unexpected happens – for example, an employer entered correct information into the wrong box on their payroll software, causing an incorrect ROE or T4 to be created – which can happen more often than not."
Budget 2021 provided $43.9 million over three years for the Canada Revenue Agency (CRA) and Employment and Social Development Canada (ESDC) to explore options for an ePayroll reporting solution that could make it easier and faster to deliver services and benefits to Canadians. Both agencies have already held informal discussions with interested parties.
The union representing workers at the CRA's financial, audit and scientific unit previously criticized the federal government for a "number of demands to reduce pay" for employees working from home.