Union calls terminations 'wrong and unjust,' suggests 'reliable alternatives'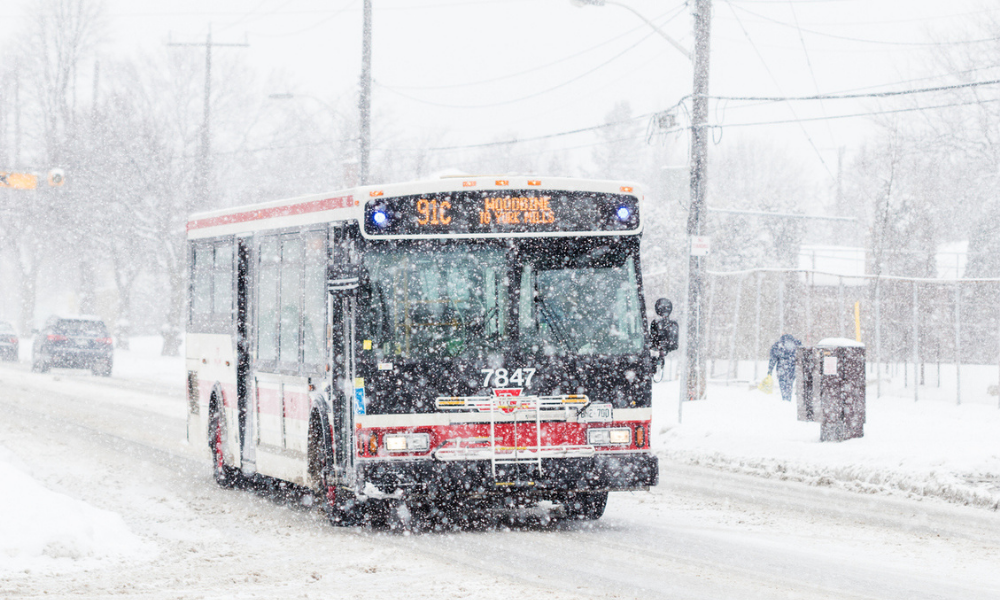 The Toronto Transit Commission (TTC) has fired 354 workers who did not meet its COVID-19 vaccination requirement.
This is equivalent to two per cent of the transit agency's workforce, according to spokesperson Stuart Green in a report from CBC.
Nearly 500 employees at the City of Toronto also lost their jobs because of the municipality's vaccine mandate.
Green said the TTC notified workers about the policy well in advance of its Dec. 31 deadline for vaccinations. In August, the TTC announced that COVID-19 vaccinations would be mandatory for all TTC employees, contractors and students.
'Wrong and unjust'
But the Amalgamated Transit Union (ATU) Local 113 is contesting the terminations.
"We believe these terminations are wrong and unjust, and that the TTC can provide a safe workplace through reliable alternatives to mandatory vaccination, such as regular COVID testing, as is being done in Mississauga and Brampton Transit," says Marvin Alfred, ATU Local 113 president.
The TTC is already facing a labour shortage and the terminations could lead to service cuts, which leads to overcrowding on TTC vehicles, he says.
The terminated workers were "terminated due to a confrontational attitude from TTC management, lack of consultation with our union over the policy and management overreach that is hurting families during a difficult time," says Alfred.
The TTC's vaccination policy and the subsequent terminations are currently before a labour arbitrator, according to the union, which believes it will "ultimately be successful and our members will be returned to work," says Alfred.
However, in November 2021, the Ontario Superior Court of Justice denied the ATU Local 113's request to pause the enforcement of the TTC's mandatory COVID-19 vaccination policy.
Paul Boshyk, a partner in the employment labour relations practice at McMillan, told Canadian HR Reporter that employers are obligated to reasonably accommodate people who cannot be vaccinated, to the point of undue hardship.